We're pretty much always ready and geared up for rain in Seattle, but it's officially rainy season everywhere else and while we're not quite "singing in the rain", there's no need to stay cooped up inside after a long and cold winter. Linking some of my favorite rain gear finds and a few other fun layers below.
Oh and for those days that listening to the rain is more appealing than splashing in it, I made a list of easy indoor activities too.
Gah! I love them.
When we asked Griffin to blow a bubble he looked at us like we were crazy and said, "I'm only six!" with a smile. He proceeded to study his sis to see how she was doing it and I just love that he was so cool about where he was at while also trying to learn something new. There were no comparisons or insecurities and it was just so inspiring to see. Kids are full of good reminders!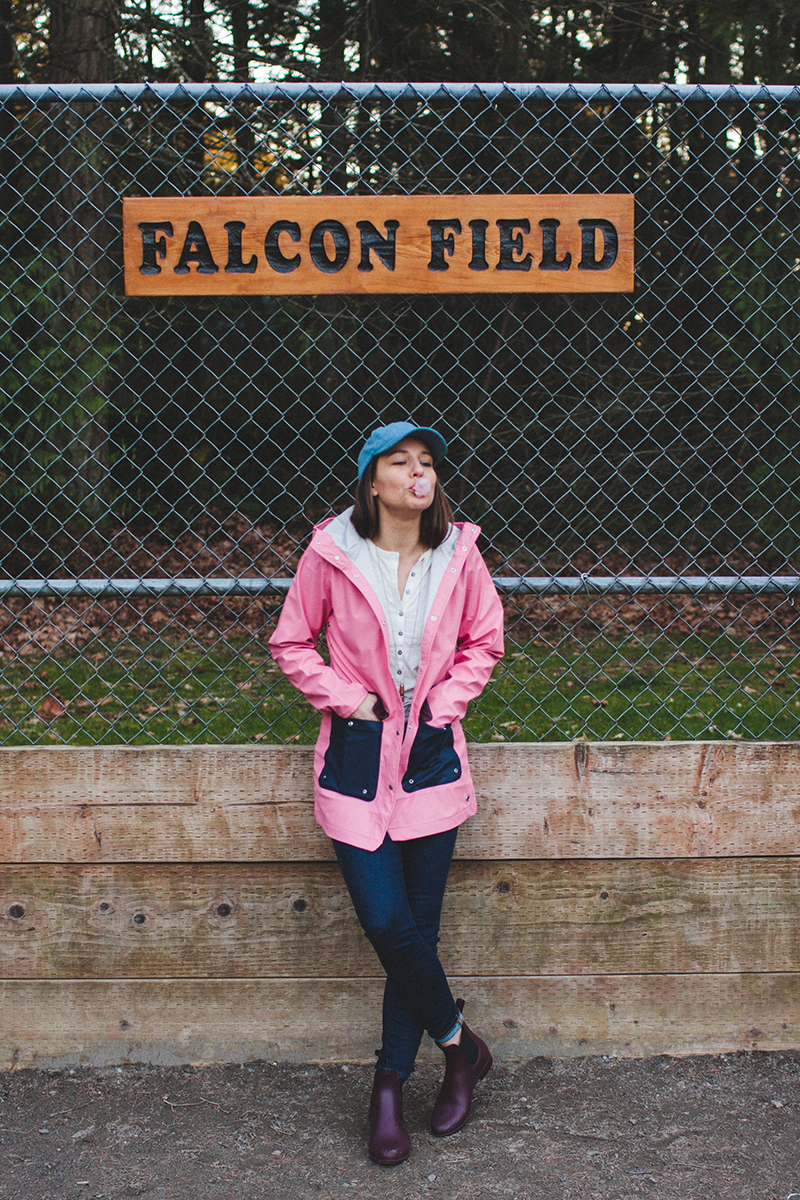 Officially filing "blowing bubbles" under things I'm really bad at doing in front of an audience. Right next to whistling and peeing :)
They are so much cooler than me.
CUTE GEAR FOR RAINY DAYS:
EASY INDOOR RAINY DAY ACTIVITIES:
These giant posters are amazing and only $12
I've shared it before and I'll share it a million times – Go Noodle. Not sure where to start, look up "cat party", "banana meatball" or anything on Moose Tube like "peanut butter in a cup", … They also have mindfulness exercises AND you can also watch on a smart TV with the YouTube app.
Make paddle balloons (like in this pic)
Baking anything and everything — can't wait to make these easter candy bars soon and these chocolate chip big batch freezer cookies are always a good idea.
Letting the kids "do" the dishes. Or paint with water colors in the tub. Water play FTW!
Hide and seek
Turn on a movie soundtracks and dance or act it out (current fave: The Greatest Showman)
Forts
Indoor picnics — lay out blankets to eat on, then shake all the crumbs off outside when your done.
Feeling extra ready for those April showers.
Out of curiosity, what's the weather like where you live?
XO, Rae