A few years ago some girlfriends and I rented paddle boards in this cute little neighborhood in Seattle called Green Lake. It ended up not being the best day to be on the water — cold and windy and to top it off, I fell in! Ha! But we laughed a lot, had a great time together and fell in love with the area. It just doesn't get better than being near water with recreational options, a paved trail for walking, running, or scooting around, and places to eat within walking distance. Ever since that girl date, I've been thinking, "Gosh I need to take Johan and the kids there!" and last week I finally got around to it!
The kids swam a little in the lake but we mostly hung out at the wading pool and walked along the trail. It was the the perfect end to a rather hectic weekend. A few pics from our outing…
Always on the hunt for a cold treat.
Always finding one.
Look at Espey jumping off the high dive!!!! And a proud sister sharing some love below.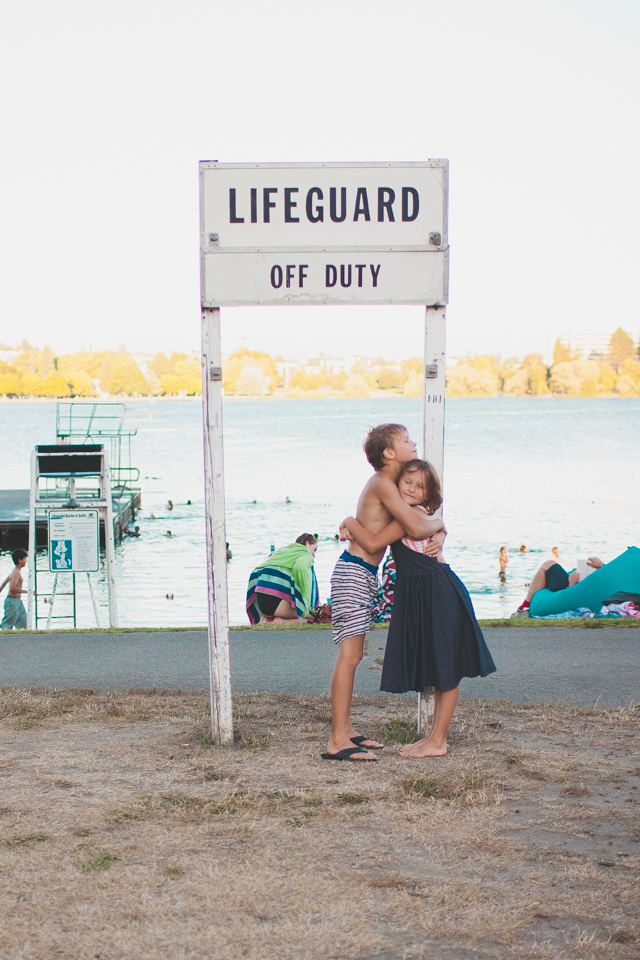 Love the vibe of this beach with the old school dock and diving boards and lifeguard sign and chairs. Earlier in the day they even had lifeguards rowing around the swim area making sure the kids were safe as they jumped off the diving boards. Places and scenes like this always remind me of the retreat area where Dirty Dancing was filmed. Not sure why it took us so long to plan a visit!?
Are there any places close to home that you've been wanting to visit?
Happy Monday Friends!!!
Oh and I wanted to remind you to checkout my meal plan HERE if you're into that and missed it on Friday?! Personally looking forward to what's on the menu tonight :) Hope it helps get your week started!
xo, Rae
SaveSave
SaveSave
SaveSave
SaveSave
SaveSave
SaveSave
SaveSave
SaveSave