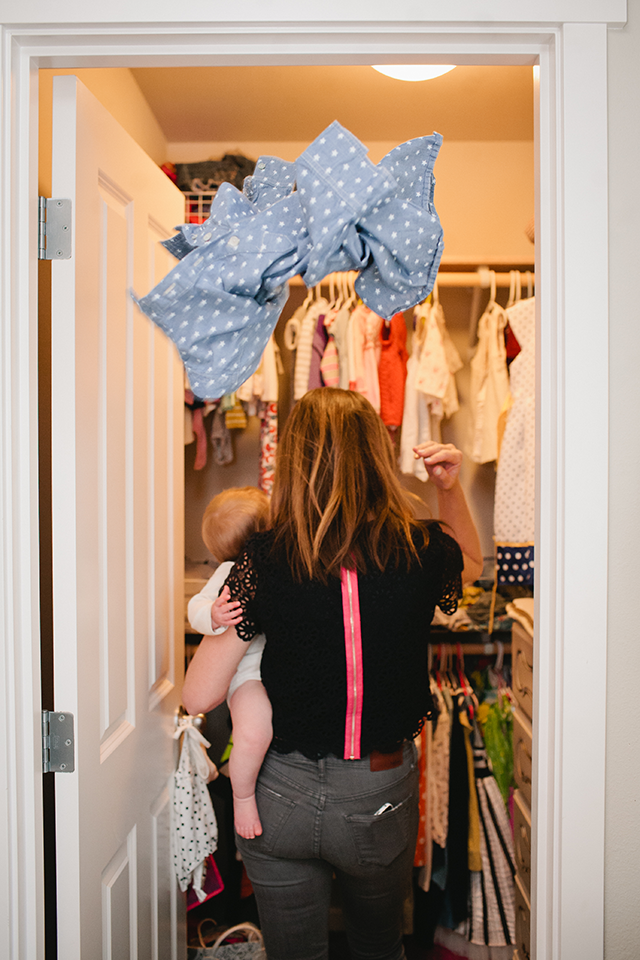 We've been busy getting summer-ready around here, including (and mostly) our closets! The closets in our new house are quadruple the size of the ones at our old house which is amazing except that things tend to pile up and get lost. I've been finding all kinds of stuff taking up space that is either too small or not getting used. The purging feels so good and also has me thinking about putting together capsule wardrobes for myself and the kids…. although I guess kids have capsule wardrobes naturally since they grow out of things so quickly but I  could definitely be better about planning what I purchase for them. At the moment I'm pretty sure we have enough graphic tees to cloth a small village.
While I'm not convinced that it would actually save us money it would certainly save us time in the morning and make packing for summer getaways a cinch. Fingers crossed it would solve the, I've got nothing/not sure what to wear, feeling because in the words of Sweet Brown, "Ain't nobody got time for that!"
Amiright?
Anyone else thought of or tried putting together a capsule wardrobe or know someone that has? Would love to know your thoughts!
XO . Rae
P.S. – Hoping to get the summer tattoo freebies and other summery things posted tomorrow!