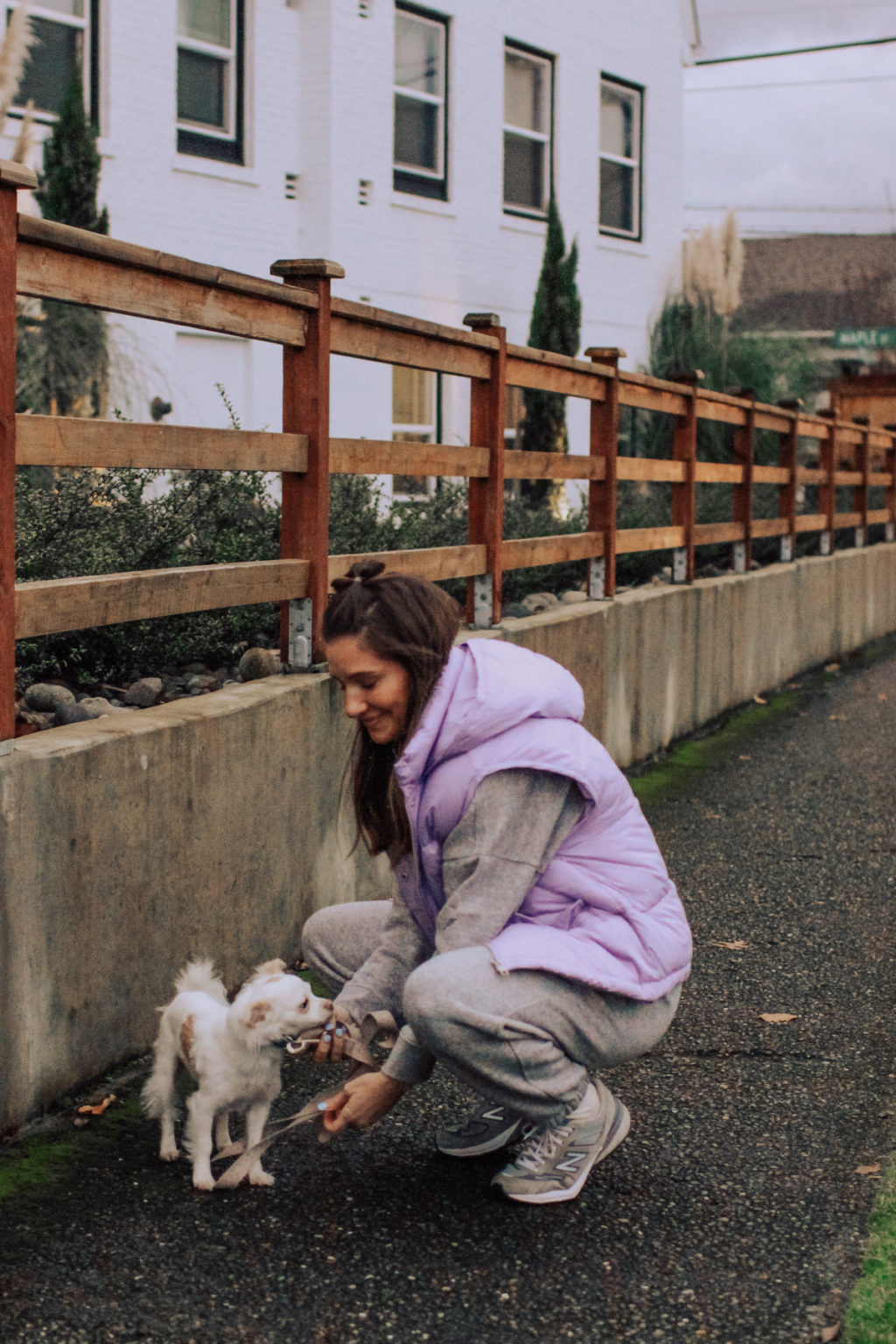 The countdown is onnnnnnn…. one week 'til Christmas Eve! And it's FRIDAY! So excited. Here's a quick 6 things and some outfit details.
Oz drives home from WSU this morning and the rest of the kids wrap up school today! So ready for a little break from the usual routine.
You can find me serving hot cocoa to the high school students after school this afternoon, and in the kitchen the rest of the holiday season… time to bake those cookies! Anyone else?
Johan and I are going to try and sneak in a trip to the mall this morning for some last minute gifts. Something I try to avoid this time of year, so wish us luck! P.S. – Found a new favorite store if you are still in need of a Christmas outfit…Lots of cute stuff on sale!
Excited to make a Christmas Vacay Bucket List with the kids this evening. Always easier to check things off when they're not in school or doing activities. It also gives them some incentive for getting up and chipping in. It's not a one woman show around here kids!
For those that just survived a spirit week with younger kids, I would just like to offer some encouragement because, although it may require an extra trip (or two) to Target, it's actually pretty fun once they hit middle school trip. So excited to have the kids home.
Realizing just how much time I spend indoors this time of year, and how much better I feel when I force myself to get some fresh air. Cute and cozy outfits (of course) help! Don't forget a pop of color!
*Sizing: wearing an XS in the vest, and smalls in the sweatpants and sweatshirt. Could easily size down in the sweatpants if you'd like them less baggy. Could probably go either way with the sweatshirt too, would just be worried about the sleeve length. For reference, I'm 5'7″. Hope that helps!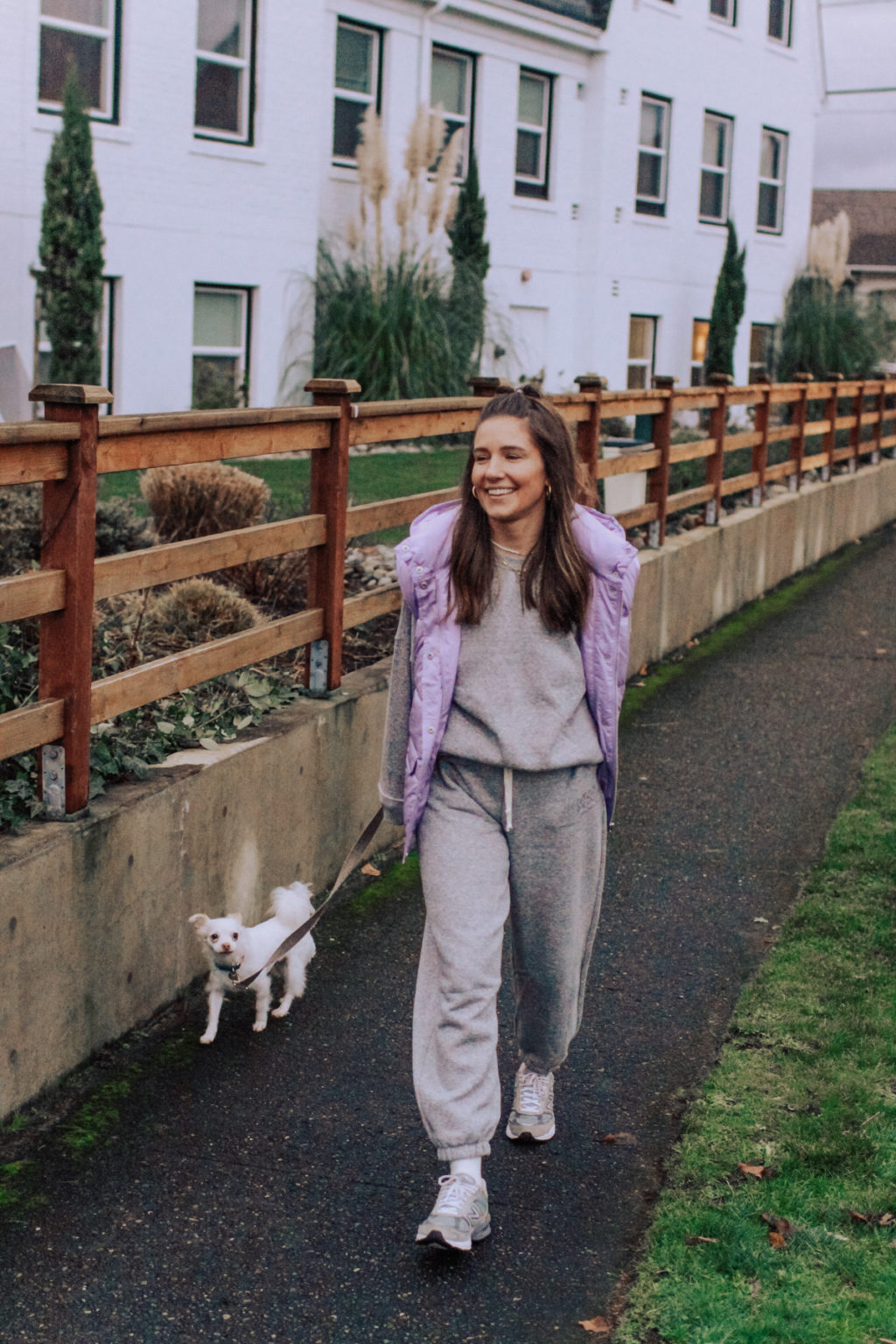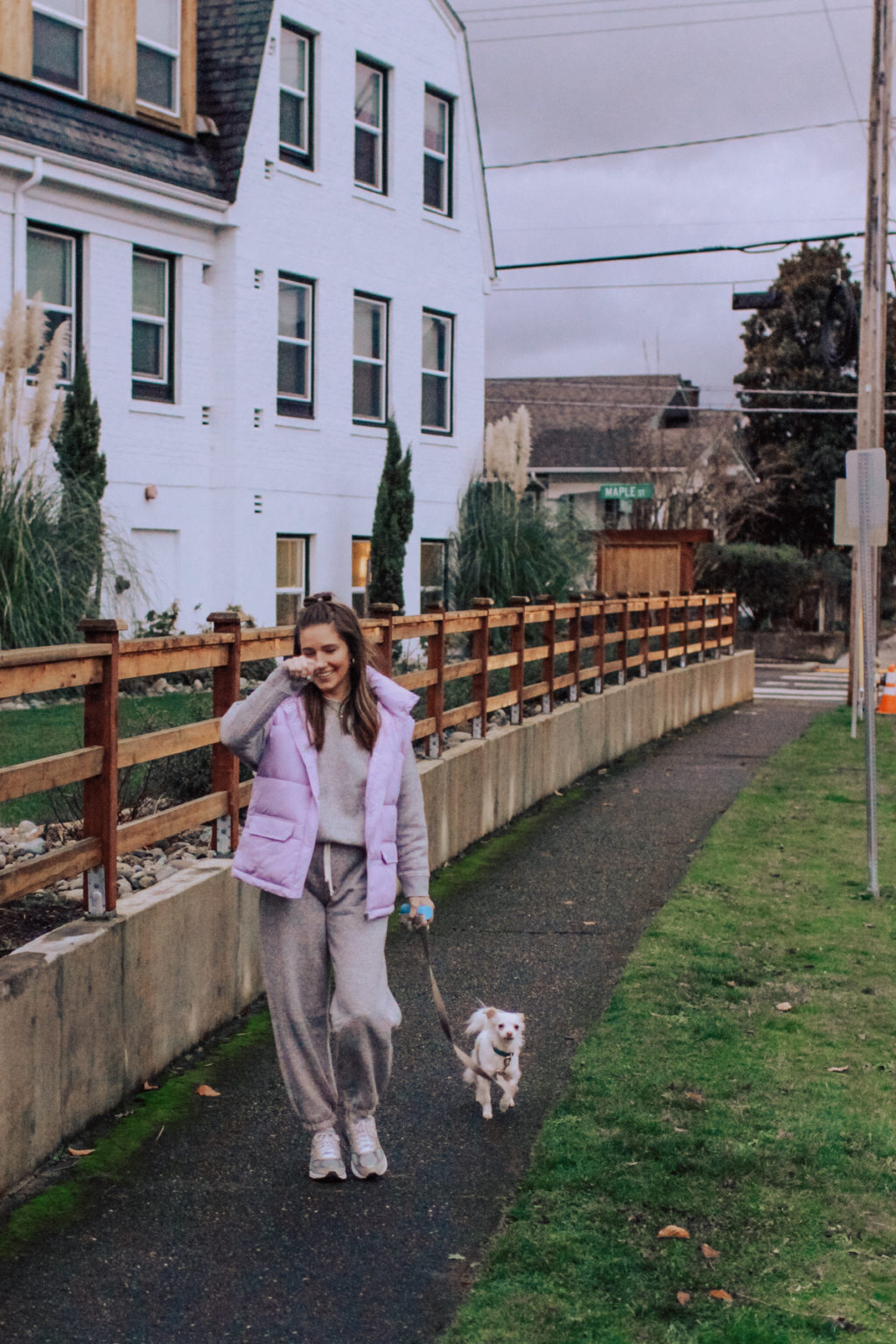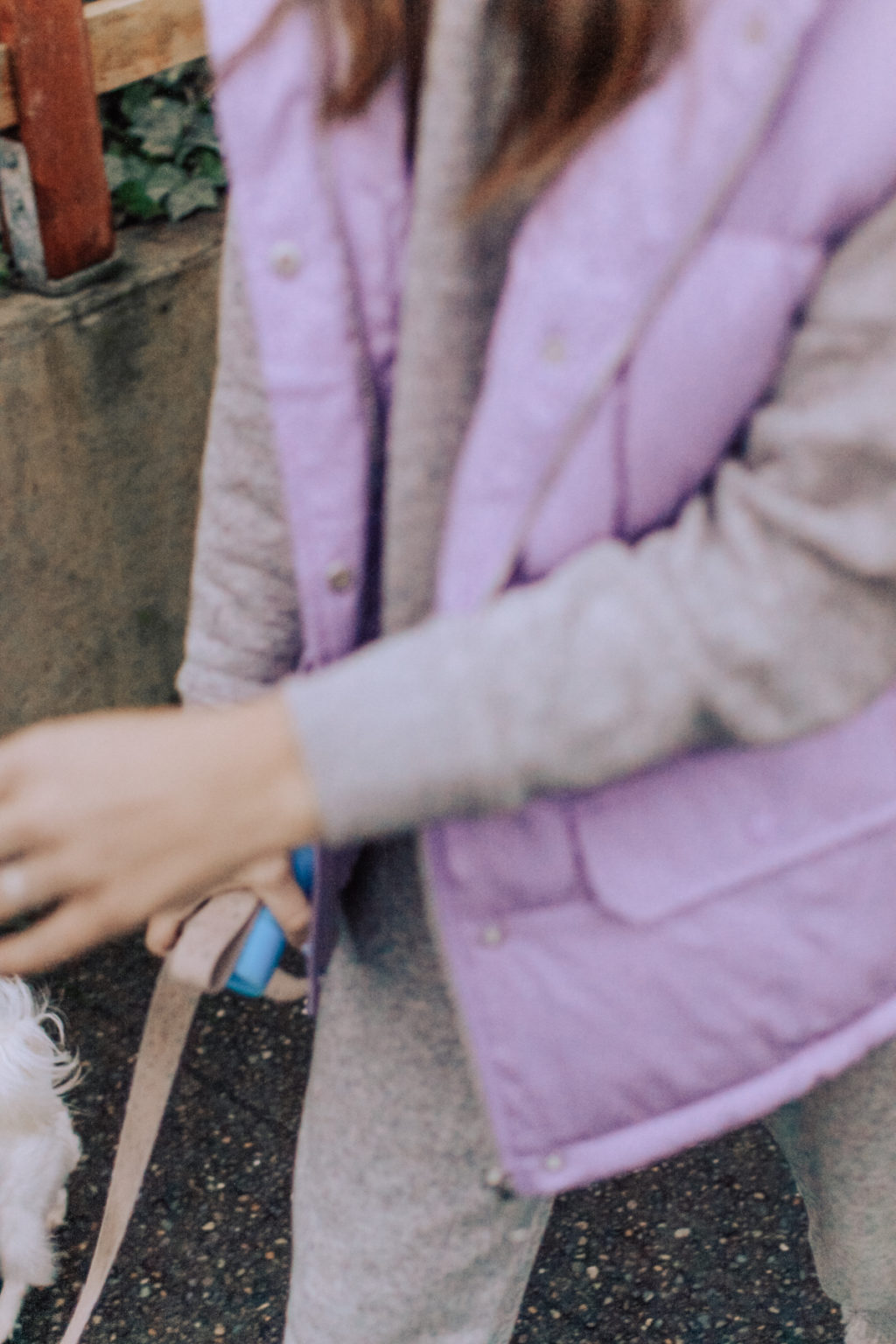 A little surprised by my gravitation towards purple lately, but this vest is pretty much the perfect shade. Also loving just about every shade of green and brown.
HBU!?
MERRY LAT WEEK BEFORE CHRISTMAS!
xo, Rae