We're smack dab in the middle of that winter grind that seems to last for-ev-errrr (read in sandlot voice). Some days we leave the house for errands and activities, other days are a welcome break that involve pj's, cookie baking, forts and movies and the rest seem to be full of bored kids, bickering and screen time negotiations. The latter can sometimes sneak up on me so fast that by the time I notice, I'm also feeling totally drained and in no shape to be scrolling through pinterest for activity ideas. Which is why I started making a list to stick on the fridge or bulletin board and thought I'd share in case you've been experiencing the same thing.
We have such a big mix of ages in our family but hopefully it still helps and if you want to make your own list, I included a blank page too… CLICK HERE TO DOWNLOAD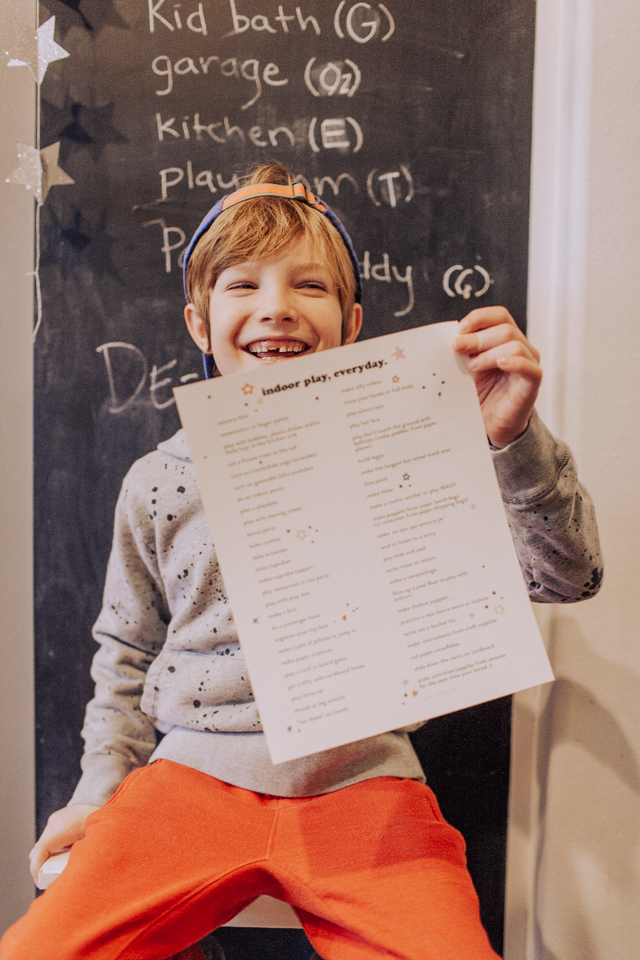 Do you guys have little tips and tricks for limiting screen time or do you tend to not worry about it and just go with the flow when it comes to tech and tv? The biggest help for us lately has been changing the passwords to everything so they aren't sneaking off with devices. Oh and did you guys read about the youtube situation happening?… might want to make sure your kids aren't around if you click on it! Tilly caught a glimpse and was up twice with nightmares last night. Poor thing.
xo, Rae