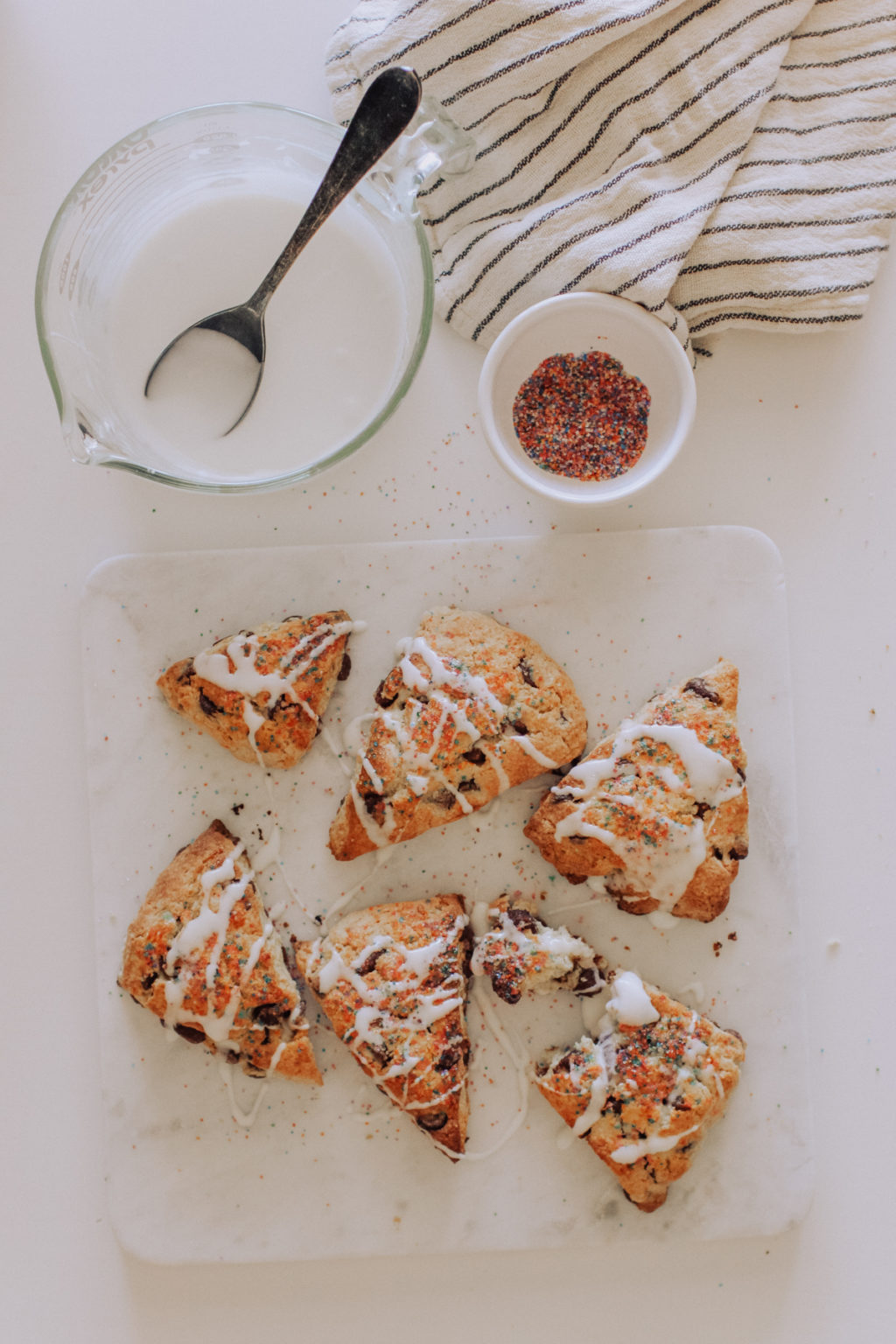 Sorry to be bossy, but it's true.
You MUST (must!) try these scones. And I'm not even much of a scone fan. Not even the fair variety most people drool over. But these are different. These are dense, but not too dense. Crunchy, but not too crunchy. Sweet, but not too sweet. In other words, they pretty much perfect and also pretty easy to make.
Keep scrolling for the recipe and I'll prove it ;)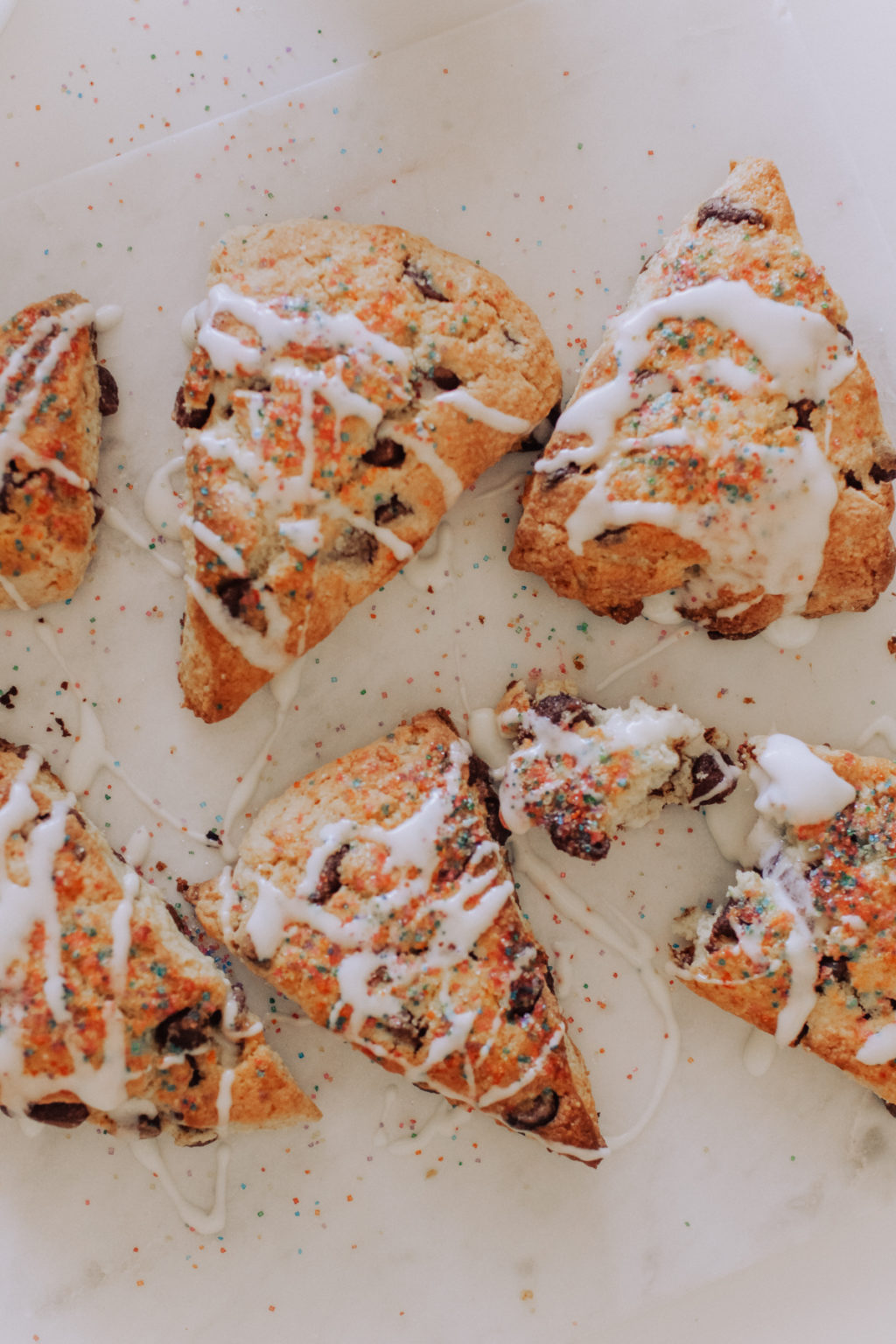 You'll Need:
2 cups all-purpose flour (plus extra for work surface)
1/2 cup granulated sugar
2 and 1/2 teaspoons baking powder
1/2 teaspoon salt
1/2 cup unsalted butter, frozen and grated using standard cheese grater
1/2 cup heavy cream (plus extra for brushing)
1 large egg
1-1/2 teaspoons vanilla extract
1/4 teaspoon almond extract (yummy, but optional)
1 cup favorite chocolate chips
Sprinkles or course sugar to top (yummy, but also optional)
OPTIONAL: 1/2 cup powdered sugar + 2 tablespoons heavy cream to make icing
Here's How:
Preheat oven to 400 degrees and line a baking sheet with parchment paper, if you have it!
Grate frozen butter using standard side of cheese grader, onto a plate or bowl and return to freezer.
In a large measuring cup with spout, whisk together heavy cream, egg, vanilla, and almond extract. Place in fridge.
In a large bowl whisk flour, sugar, baking powder, and salt together. Add butter and combine with your hands, forks, or a pastry cutter until mixture is well incorporated… it'll be pretty crumbly.
Add wet ingredients to dry ingredients and stir to combine. Mix in chocolate chips.
Pour scone mixture onto lightly floured surface… add a little flour to your hands too!
For smaller scones, press dough into 2, 5-inch round disks. For larger scones, press dough into 1, 9 or 10 inch round… Made a reel to show you! Although our cutting skills were a little all over the place, lol. Cut your round(s) into 8 scones.
Place on baking tray and brush with heavy cream. Dust with sprinkles or sugar and place in oven. *However, if this process has taken longer than 10 or 15 minutes, place scones in fridge for 10-15 minutes to chill before placing in oven.
Bake for 15 to 20 minutes depending on size of scones! Helps to check after 12 minutes ;)
While scones bake whisk together powdered sugar and heavy cream. Add small amounts of either ingredient until desired consistency.
When scones are done baking, drizzle with icing and serve!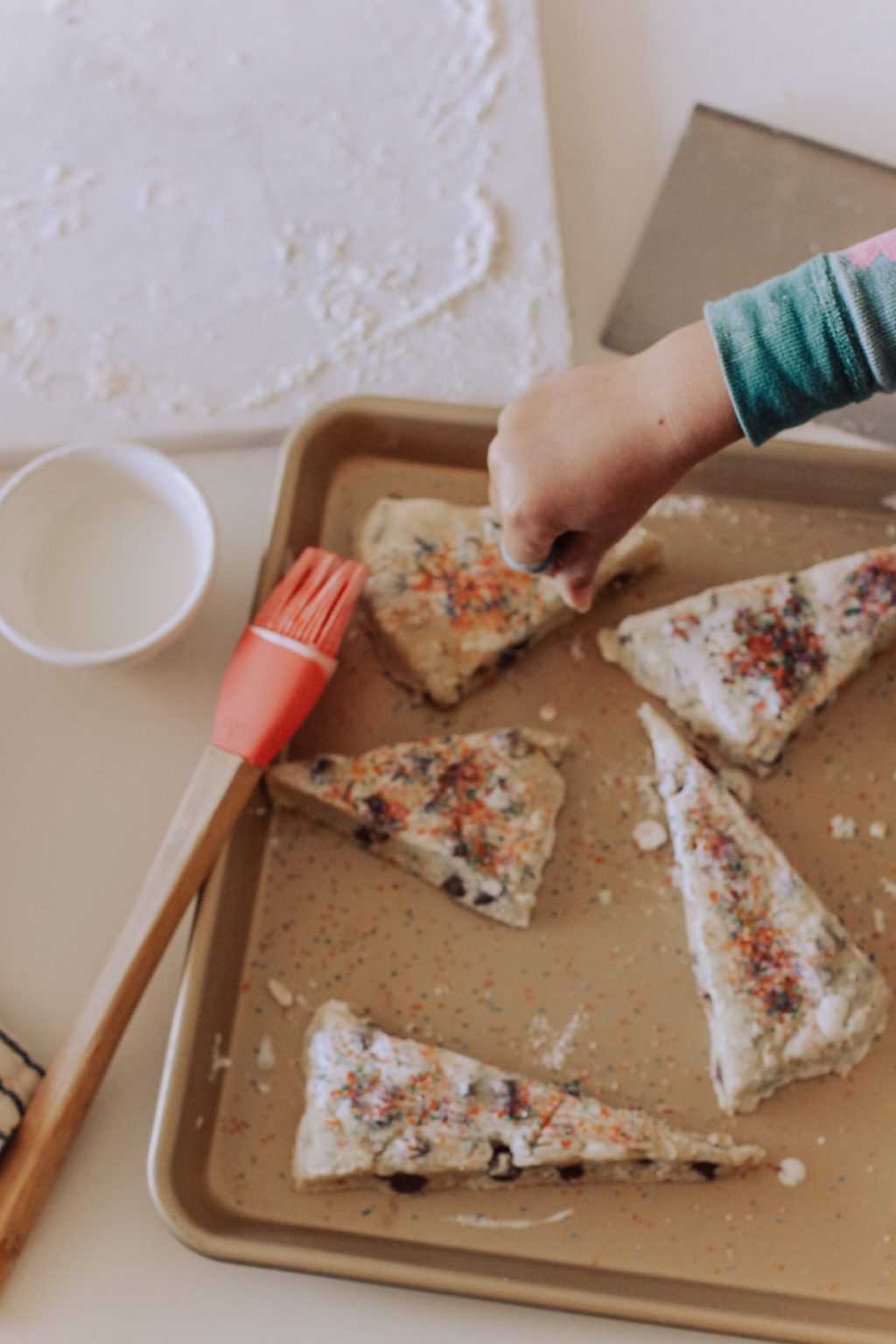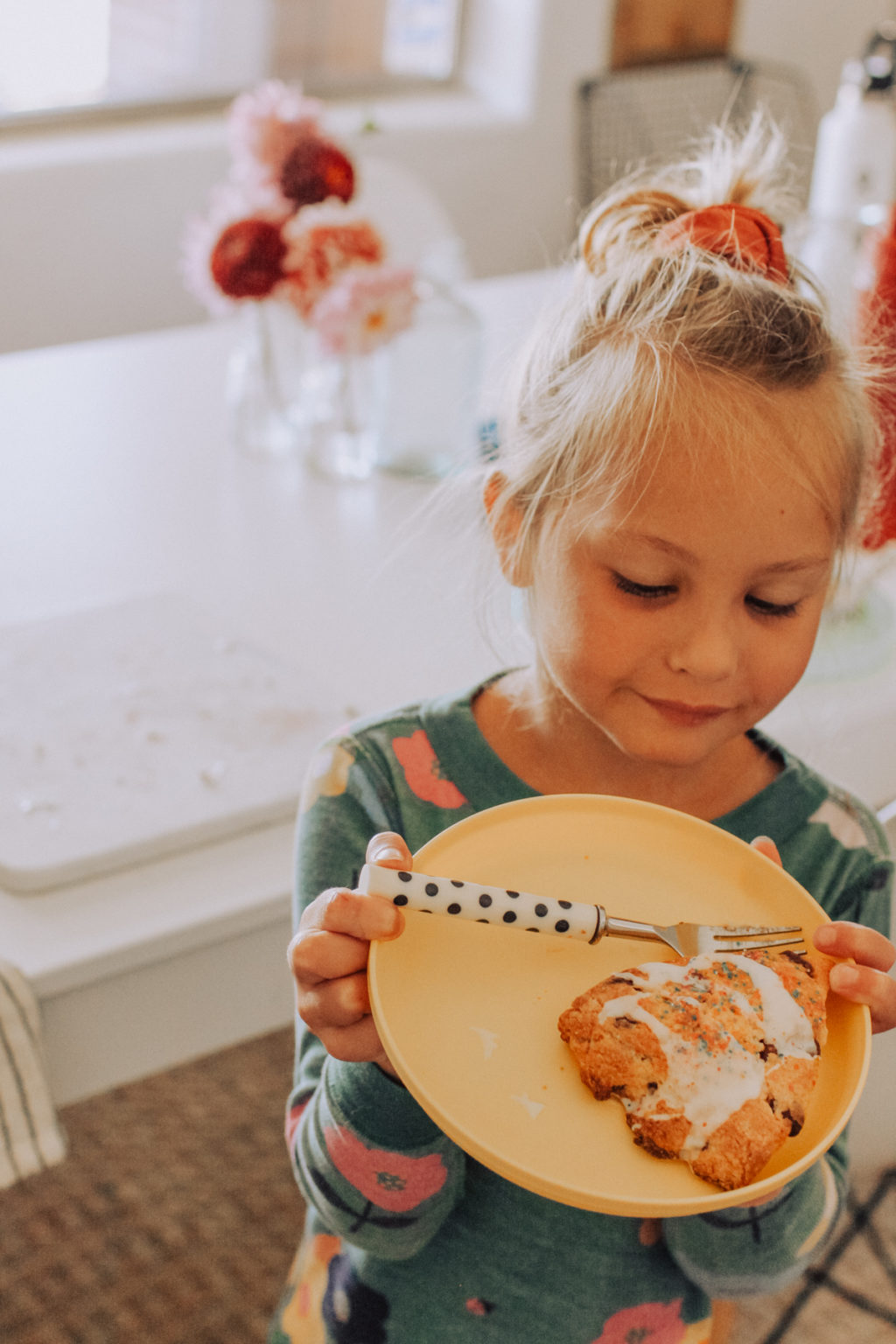 Don't forget to heart ❤️ this post if you're into it and want to see more and don't forget to tag me on the gram if you make these scones. Speaking of the gram, are we friends yet!? It's my favorite way to hangout with you, almost daily! Plus then I get to see your smiling faces and pics!
xo, Rae