One of my personal rules when it comes to clothes shopping, especially when something costs more than $50, is whether or not I can use it to piece together at least 3 outfits with items I already have in my closet. This one little rule has saved me a lot of money, makes shopping less stressful and keeps my wardrobe pretty functional. Of course there are always exceptions and I do have a few skirts and dresses hanging in my closet that only get worn once or twice a season, but hopefully you get the idea!
To illustrate my little shopping guideline, I thought it would be fun to share three outfits using my new-ish tee shirt dress ($58 from madewell). When it comes to "one and done" outfits, like dresses and jumpsuits, the tee dress is my all time fave. It's  casual enough for momming, and errand running and versatile enough to dress up for church or date night. It also wins bonus points over my other favorite (a jumpsuit) for being a piece of cake when it comes to using a public loo. (Sorry, couldn't resist!)
Of course there are a million ways to wear this simple spring and summer staple, but here's how I wore it 3 times over the last couple weeks…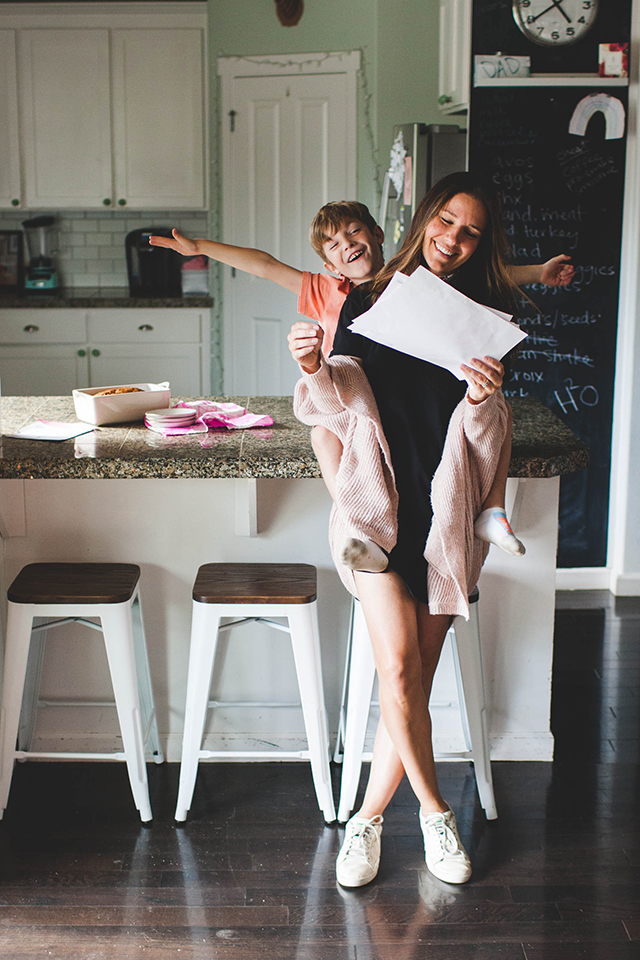 T-SHIRT DRESS NO. 1 | bandana (very similar and love the strawberry one too!), cardigan (similar one in cream), white sneakers (similar), low-profile socks (they actually stay on and don't show!)
Love after schools with my Griffey. He's always high energy and the first to ask how my day was, get his school work out, eat his snack and do is chore. Mostly because he's in a hurry to play with friends, but I'll take it!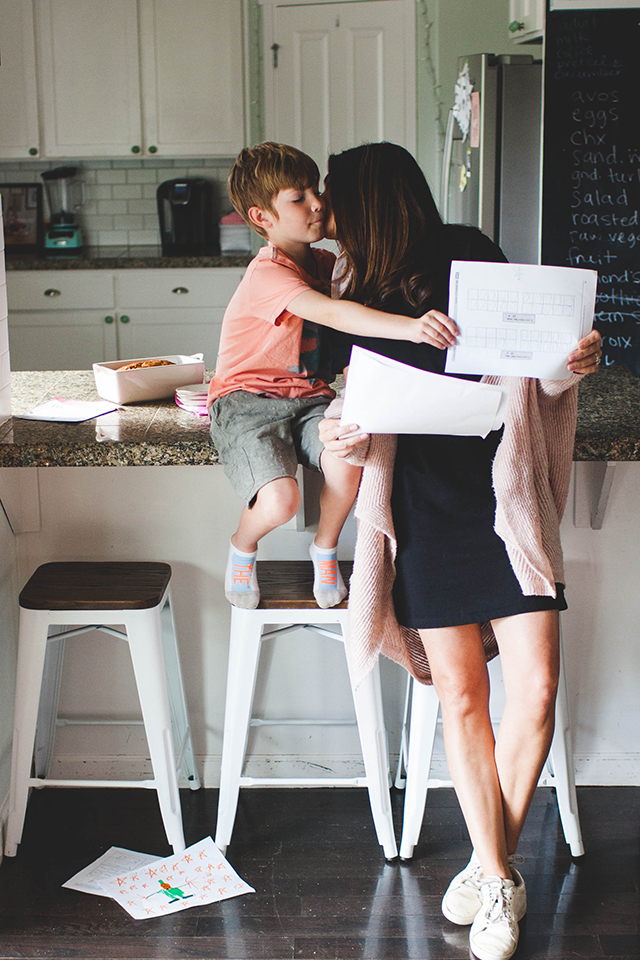 (No time for kisses, mom!)
T-SHIRT DRESS NO. 2 | hat (wearing a size small but could have done medium), jean jacket (similar), espadrilles (very similar or asos has less expensive espadrille options!)
Wore this combo to church followed by a trip to the nursery and then home to hang in the backyard and eat guac, set up our new trampoline and eventually make dinner.
All the kids picked out their outfits this day — one of the things I usually help with on Sundays — and I think they did pretty good. Especially love Poppy's socks with her sandals, ha!
T-SHIRT DRESS NO. 3 | slides, sunnies (in white too), surplus/utility jacket (forgot it in the car!) love this one and this one, whistle necklace on major sale (a fun layering option)
Wore to the drive-thru for milkshakes and fries and then to Ozzie's baseball game :)
(Holding my leg hostage. Not mad about it.)
What do you guys think!? Which combo is your favorite? What would you like to see styled 3-ways, next?!
XO, Rae
SaveSave
SaveSave