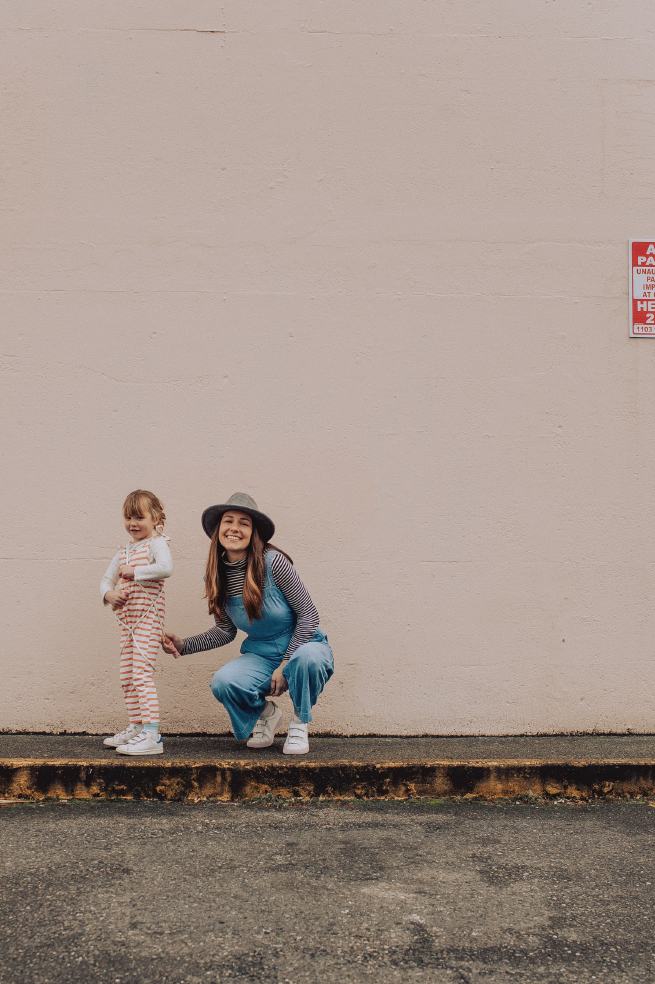 Ah, the super easy, layer-able, go-to one piece that is the answer to anything that's coming your way in the day — phone confrence, preschool, drop-offs, playdates, doctor appointments, date night out (or in), cooking dinner, weekend play, you name it.
Same goes for the kids!
Don't hesitate to grab one from your spring bin and throw on over a turtleneck or purchase a cute new one and layer under a jacket or chunky sweater for extra comfort until the temps warm up… can you tell I'm in a hurry?
It's supposed to be in the 60's this weekend and while it's not warm enough for a jumper with cutouts, I can't wait to style this one with simple slides and no under layer. For now a turtleneck, socks, sneakers and felt hat will do!
WEARING | turtleneck, jumpsuit (same in red and black), sneakers, hat
Wait until you see Poppy's adorable outfit details!!!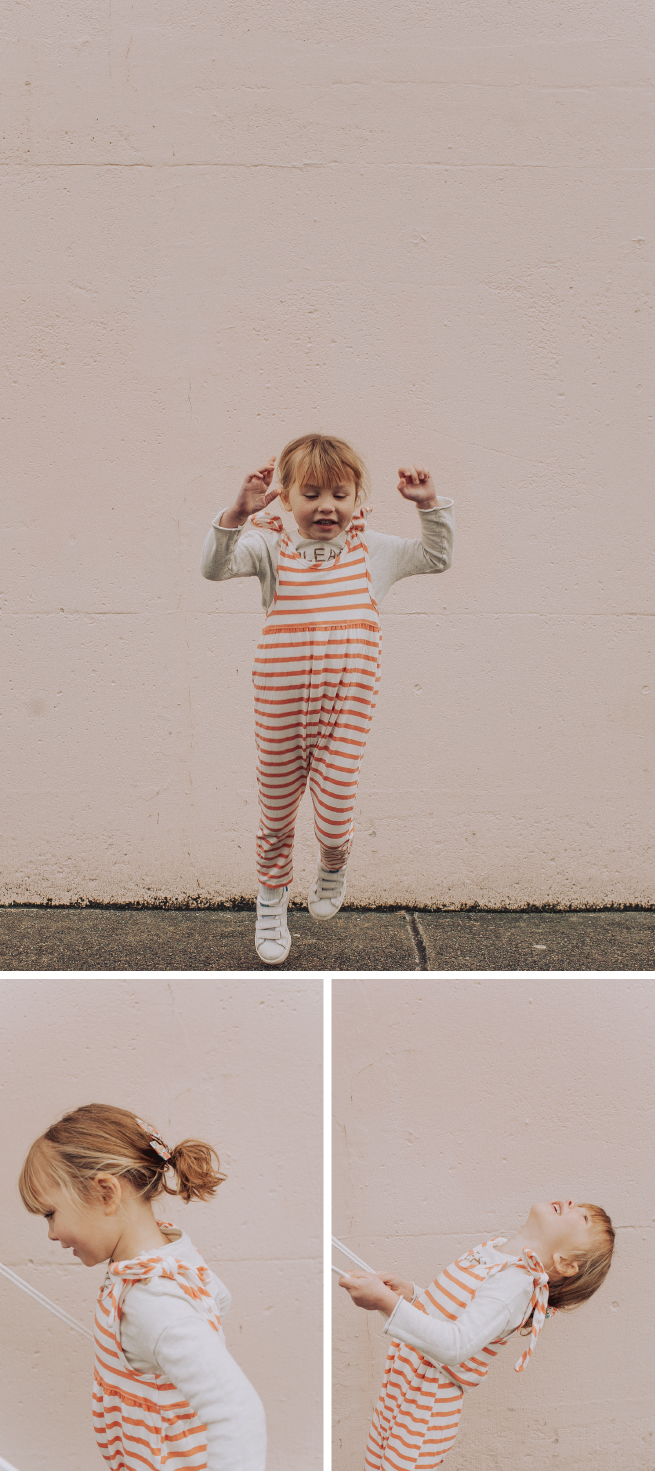 How cute is this jumpsuit and bow by Hadley Girl?
I've been a huge fan of Kelsey and her shop for years but this was our first time trying her clothes… It definitely won't be our last. Usually my biggest gripe about buying one pieces for the girls (and boys when they were younger) is that they grow out of them so quickly but with the Hadley romper, the ties make it adjustable and also make the outfit feel extra special.
Can't forget about our jumprope…. take a peek at the DIY HERE from a few years back. Perfect for easter baskets and bday gifts!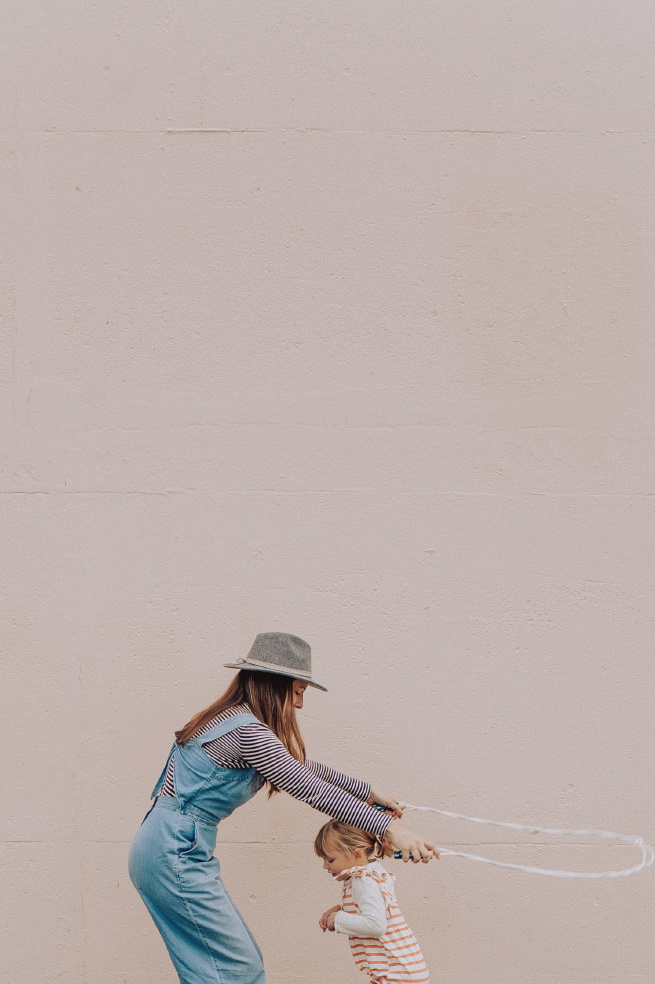 How do you feel about a good jumpsuit…. closet hero or not worth the extra hassle in the lou?
xo, Rae