Popcorns a favorite comfort food around here and something we make all-the-time. Sadly our popcorn maker broke for the second time in the last year. Not wanting to drop another $40 on a new one I turned to google instead and discovered that a brown bag and tape is all that's needed to make some in the microwave! Life changing I tell ya. Thank you google. You make momm-ing so much easier.
Here's how to do-it-yo-self at home!
You'll Need –
Un-popped corn kernels
Brown lunch bags
Tape
Favorite popcorn toppings such as melted butter, salt, sprinkles, and/or cinnamon and sugar
1. Poor a little less than 1/4-cup of kernels into a brown bag.
2. Fold the top of the bag down a couple times and use a piece of tape to hold in place.
3. Place in the microwave for 2-3 minutes or until you hear longer pauses between pops. Ours took only 2 minutes per bag.
(((Waiting is the hardest part….)))
(((…so practice a cartwheel or three instead.)))
4. Add your toppings and…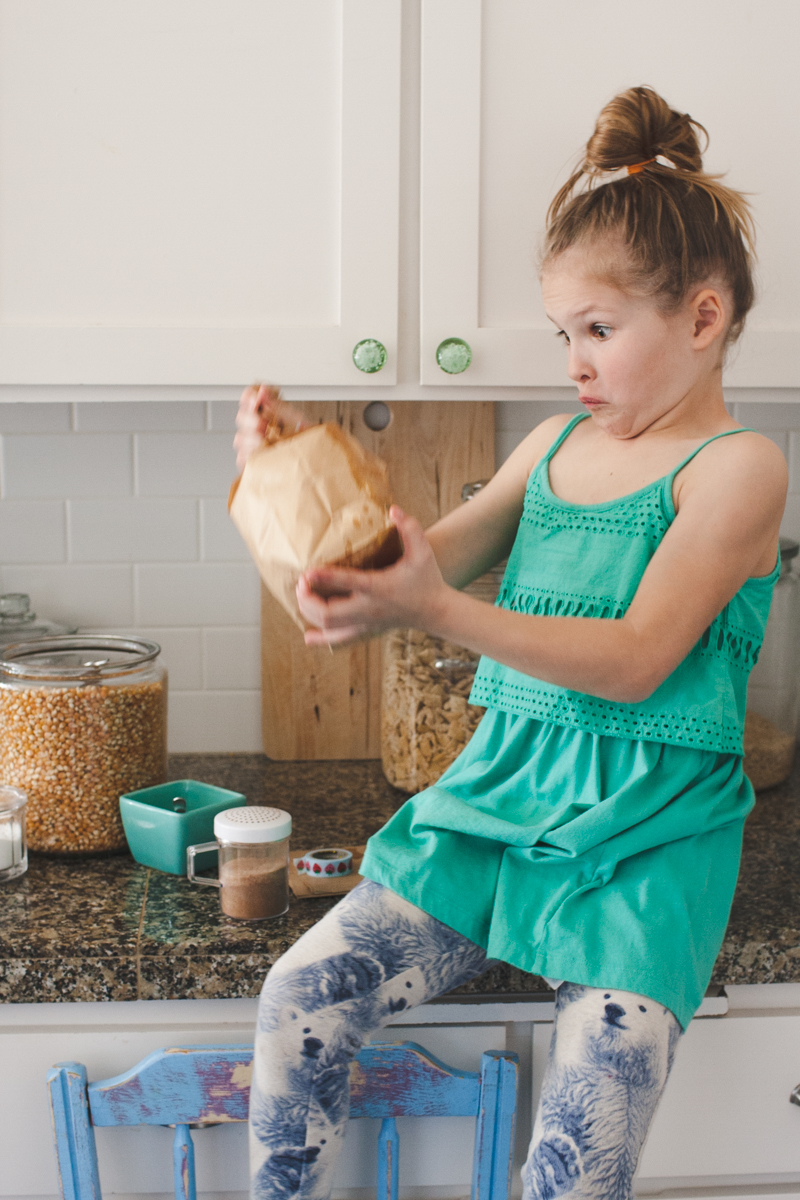 … shake, shake, shake.
5. Repeat until everyone has their own custom bag of popcorn and enjoy!
Easy peasy, right?
Nothing makes me happier than a good mom-hack and I think these individual microwave popcorns qualify. Do you have any tricks that have been making life easier or more fun lately?
Happy Thursday you guys!
XO, Rae