(a little watermelon juice making throwback action with the pictures!)
Between kids sports, the rental renovation (updates are saved on my stories!), Ozzie's graduation, Johan picking up extra shifts each week, my work and all the daily chores that come with running a family, life is nuts right now, like consistently waking up at 2am with a (mild) anxiety attack nuts (beyond thankful for my oils!). So sitting down to write a meal plan and having to look at our week ahead (instead of just the next thing) was not at the top of my priority list. In fact, it was really overwhelming, but I decided to do it anyway and you know what? Midway through I started to feel more empowered and in charge knowing that once I have a plan and the kitchen stocked, it'll be so much easier to tweak things and ask for help. Even more importantly, providing healthy food for my people as well as eating it myself has away of grounding our day and putting the chaos into perspective. Good food is good for the soul, yes!?!
Wine on the other hand, hasn't been good for mine with everything going on (seems to trigger more anxiety), so that's a bummer (no wine while I cook, ha!) but on the bright side, watermelon has made it's way into our kitchen in abundance and that makes everything better. Tilly and I will be on stories today sharing how we like to turn it into juice if you want to head over and check that out later… but for now, here's the meal plan!
MONDAY |not cooking today but will def be eating and probably taking the kids out for ice cream :) happy memorial day everyone!
TUESDAY | costco carne asada (packaging looks like this) tacos or burrito bowls
WEDNESDAY | greek chicken gyro bowls (meal prep!)
THURSDAY | summer fresh corn and zucchini chowder
FIRDAY | leftover carne asada, quesadillas and a more south of the border version of this this salad (maybe add avos and cilantro lime dressing and drop the pesto and salami?)
SATURDAY | spicy chicken, sweet potatoes and broccoli (also a meal prep option!)
SUNDAY | bbq steak bowls per my husband request
BREAKKIE |scrambled eggs + bagels + cream cheese, green smoothie, cereal (because I think my kids' tastebuds are regressing at the moment… too much snacking!)
LUNCH | chicken salad sandwiches, watermelon, spring rolls (because Johan offered to make a batch), bagel sandwiches, potato chips, cocktail cucumbers, and a bunch of prepped salads to have on hand!
SNACK | chips and dip (hummus, spinach artichoke, avocado, dill, smoked salmon, bean, etc.), fruit, snack bars, protein shake, s'mores for dessert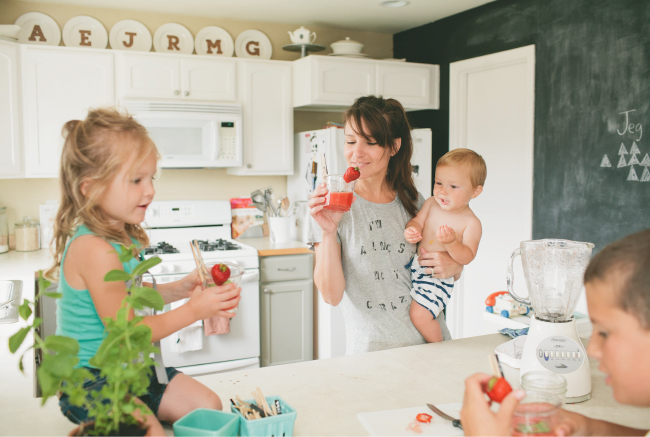 After grabbing salads at MOD pizza yesterday for lunch following a baseball game, Johan and I decided we should prep lunch salads (with alllll the fixings) for the week using these reusable containers. If there are any meal prep-ers out there please spill all your secrets in the comments below!
One more of Griff just for good measure. Can you even believe that little round face and chubby body of his!?
xo, Rae