It's safe to say the kids are getting tired of the snacks that have been gracing our pantry and fridge this summer. All we seem to do lately is snack so I guess I can't blame 'em! But I was shocked when they hadn't gobbled up all the noosa yogurt I've been buying at Costco. It could honestly pass for fro-yo! When questioned, they admitted it was just that they had been eating so much of it. So earlier this week we decided to try freezing some into dots, hoping it would rekindle their enthusiasm for the delicious yogurt.
To my delight, they loved the dots and ate them all up. As did I, and will now be eating all yogurt in frozen form — so good! The "recipe" and steps are so simple and easy for little helpers too. Details below.
YOU'LL NEED:
favorite kind of yogurt, refrigerated and stirred
small zip locks or pastry bags
parchment paper
cookie sheet
HERE'S HOW:
Line cookie sheet with parchment paper.
Fill ziplock with stirred yogurt and cut a small hole in one of the bottom corners.
Squeeze small dots onto prepared cookie sheet and place in the freezer for a couple hours, until frozen… Freeze longer or overnight if wanting to store and keep for later.
Peel off of paper and eat, scoop into a bowl and serve or place in airtight container and store in the freezer!
Don't those little yogurt dots look delicious and refreshing?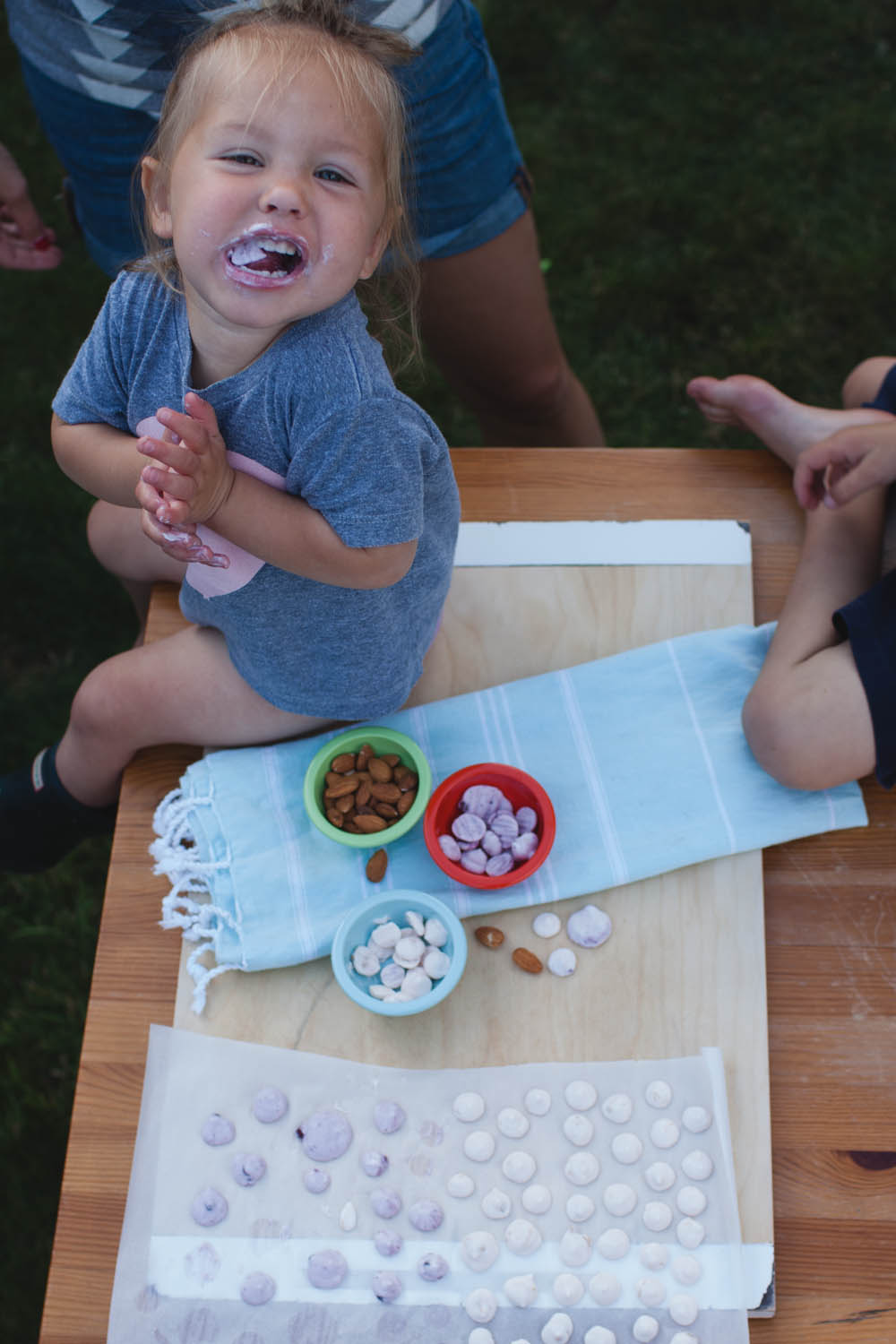 Poppy thinks so! And suggests trying to make some this weekend :)
What have you been snacking on lately?
TGIF!
XO, Rae