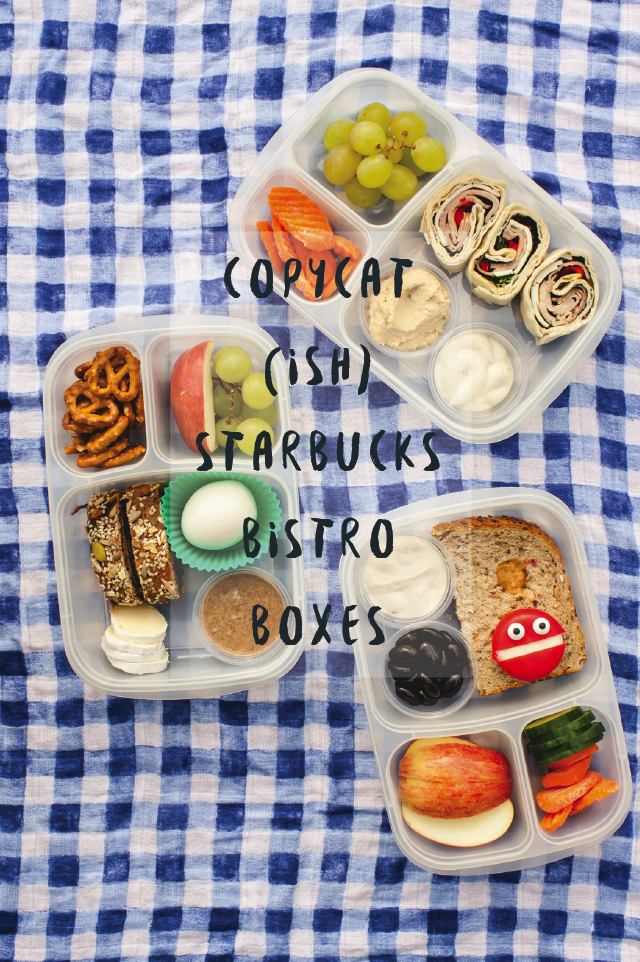 Baseball season is in full swing for my oldest two boys and husband (who coaches). I've always had mixed feeling about this time of year. Johan is already gone several nights a week so when you add practices and games into the mix it feels like we're never all together. Throw in the unpredictable spring weather and all the dirt (oh the dirt!) and you get one hot mess of an evening routine. But there is always a bright side! 1. I love watching my athletes play ball and interact with their teammates while the other kids run around with their friends. There is something so sweet about the baseball vibe and I really enjoy being around it. And 2. all the picnic style dinners we get to eat. Keeping our dinner mess confined to a tote bag and blanket is a total win. It also helps with picky eaters — This is what we have so if you are hungry, this is what you can eat — nothing to negotiate with. At least until they find a nicer team mom who brought a container of goldfish… :) HA!
Anyways, some game nights we'll pickup our favorite sandwiches at Jersey Mikes, other nights I'll go the crockpot route and we'll eat a little before and then after the game but more often than not I'll pack something from home. Problem is, it's not long before I run completely out of ideas and by that point, slightly out of steam too. So, I've been looking for inspiration anywhere I can find it. One of those places has been Starbucks and their cooler of yummy and mostly healthy on the go foods. I love all of their salads and warm sandwiches, but the kids usually pick their bistro boxes so I put together a few copycat versions for Ozzie's game last night and they went over really well with the kids!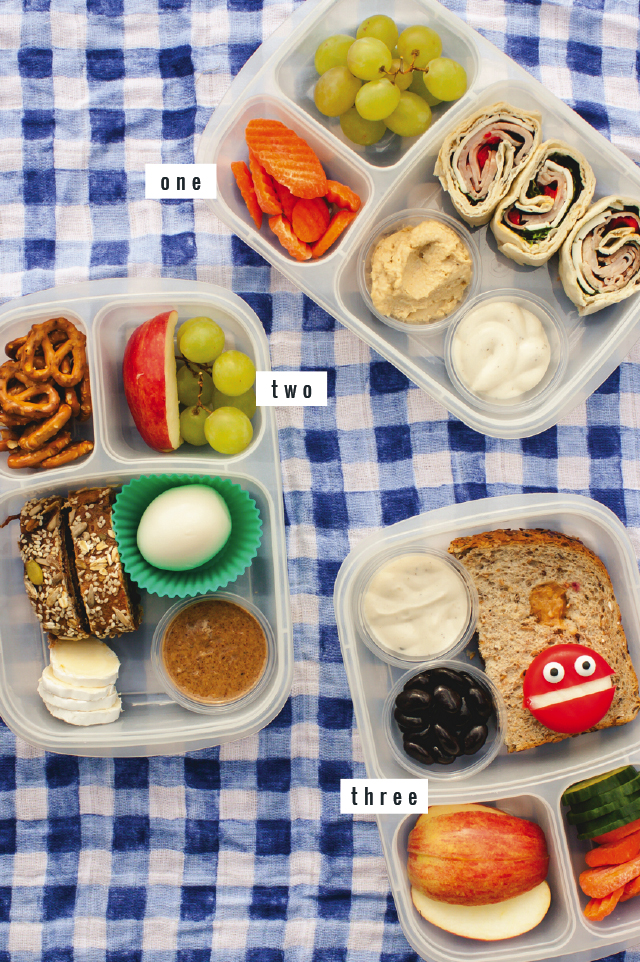 (favorite meal containers, condiment cups, silicone muffin cups, candy eyes or these)
one | sandwich wrap (store-bought or homemade) with carrots, grapes, hummus (for the sandwich or chips if I threw them in the bag), and ranch.
two | protein pack with hardboiled egg, brie cheese (or whatever we have), cinnamon raisin bread (by mike's killer bread), almond butter, pretzels, apples, and grapes.
three | pb&j with apples, cucumber, carrots, ranch, and dark chocolate raisins.
Of course all of the fruits and veggies can be switched out with whatever we have in the fridge and I'm sure the kids will want to customize some parts, but it's appetizing enough for the adults and a great base to start with!
What do you guys make for dinner on busy nights and where do you find inspiration!? 
Pinterest is always a good place to troll for ideas but asking friends (you included) what they have been feeding their fam bams is always helpful and inspiring!
Happy almost Friday!
xo, Rae