last week my husband whisked me away for my birthday to visit the big apple and my loved ones who live there (little bro, sis-in-law & nephew), & i would like to make it official,
i've always suspected that i am a city girl living in the suburbs, but now i know for sure.
i would gladly trade in my minivan for a subway pass, a backyard for breathtaking parks full of people, and some square footage (not that i have much to spare) for a market, bakery and coffee shop within walking distance. just one questions… where do i sign the papers?
to be fair, visiting NY and living in NY with 4 kids in tow are probably two very different experiences and there were a few other things adding to my love affair with the city, including:
1. fall looked good on NY and the weather was an insanely beautiful 60 to 65 degrees most days. 2. exploring a new place while holding hands with my hunky husband makes me love wherever i am. 3. hugging and hangout with family that i usually see on the other side of face time was absolutely priceless.
…here's what we did the first 2 days…
* nephew on hip = happy auntie . stadium tour = happy husband *
* we hung out in park slope, brooklyn for halloween… the streets were so festive and full of kids & adults in costume! <3 *
*it was a fun way to celebrate my bday, especially because my husband dressed up like willie from duck dynasty :). (best show ever). after walking the streets for awhile, we stopped into a cute little restaurant for happy hour and watched the parade go by from their patio. when all the trick or treaters went home, johan and i found a busy sports bar (with a gazillion tv's) and watched some west coast college football (go cougs!) until way too late.*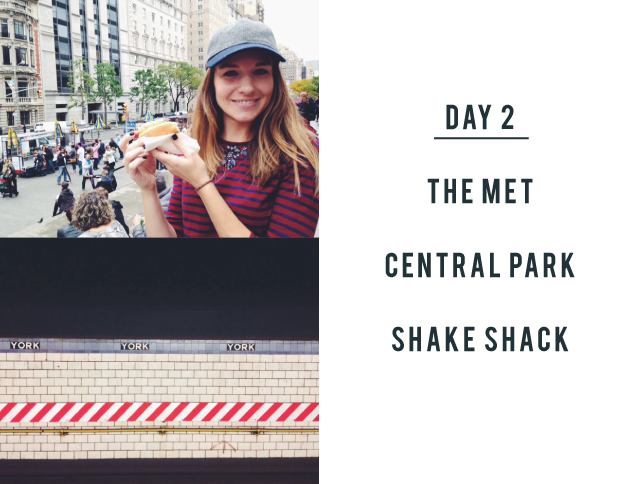 * hot dog in front of the metropolitan museum. another reason why i heart ny, food carts*
*we took a few minutes in central park for family photo shoots – (my brother & his cute family). johan and i obviously have no problem being major dorks in public.*
*have you heard of shake shack? they are famous for their long lines and the concept is absolutely genius with a simple menu (so you know everything is good) and fresh & fancy meets roadside vibe – i would fly to NY just for one of their burgers and shakes. so yum.*
*i'm the opposite of a germaphobe and think hand sanitizer is only necessary after using a port-a-potty, but after being in a big city and using public everything, i have a new found appreciation for it!*
we ran around non-stop (baby logan was such a trooper!) and yet we probably only saw a fraction of what new york and the surrounding areas have to offer. there are also quite a few things that i didn't take pictures of (like time square – so not my thing) but i still have a couple more days to share with you… more later :)
in the meantime, i would love for you to dish about some of your fave spots in NY as i'm already planning my next trip :)
xo . rae
{images from my iphone and my sis-in-law's too!}