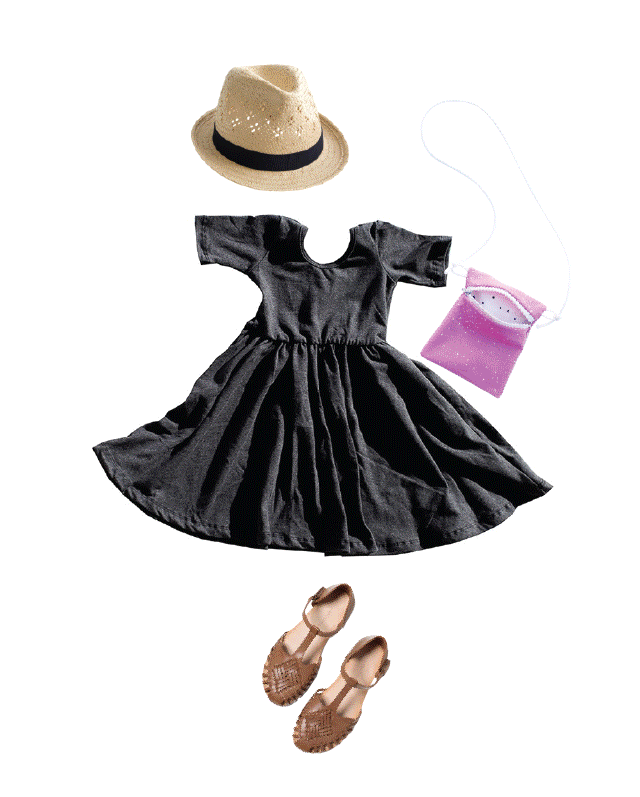 There isn't usaully a need to switch from cold to warm weather wardrobes around here in the pacific northwest until June-ish, but the sun has been out and showing off (with temps in the 80's!) lately. Warm weather combined with the lack of clothes that still  fit my kids from last summer has me doing some online shopping. Which I love. Maybe a little too much!?
Here are some of my favorite finds for the girls. Everything linked is for older girls, but most have smaller versions for the babes and toddlers too.
ACCESSORIES / 1. hat / 2. hair clips / 3. purse / 4. sunnies
DRESSES + ROMPERS / 1. blue stripe dress / 2. banana shirt dress / 3. floral dress / 4. twirly play dress in charcoal / 5. red stripe skater dress / 6. wide leg overalls
OUTERWEAR / 1. poncho / 2. jean jacket (Tilly + Poppy have this jacket and it's so soft!) / 3. yellow frilled sweatshirt cardi
SHORTS / 1. striped short / 2. cutoff jean shorts / 3. olive shorts
TOPS / 1. flower tank / 2. olive split back tee / 3. natural wonder tee / 4. tres cute sweatshirt / 5. patches tee / 6. floral print tank
SHOES / 1. slip-on sneaker / 2. converse / 3. brown sandal

Still need to hunt for some basic tanks, play shorts and of course flip-flops and beach gear, but it was fun to play around with different outfits. Tilly has all of a sudden decided that she doesn't like skirts (with the exception of this one) or rompers but is thankfully still ok with dresses. Can't beat the one-and-done outfits!
Are your kids picky about what they wear?
Happy (spring/summer) shopping!
XO, Rae