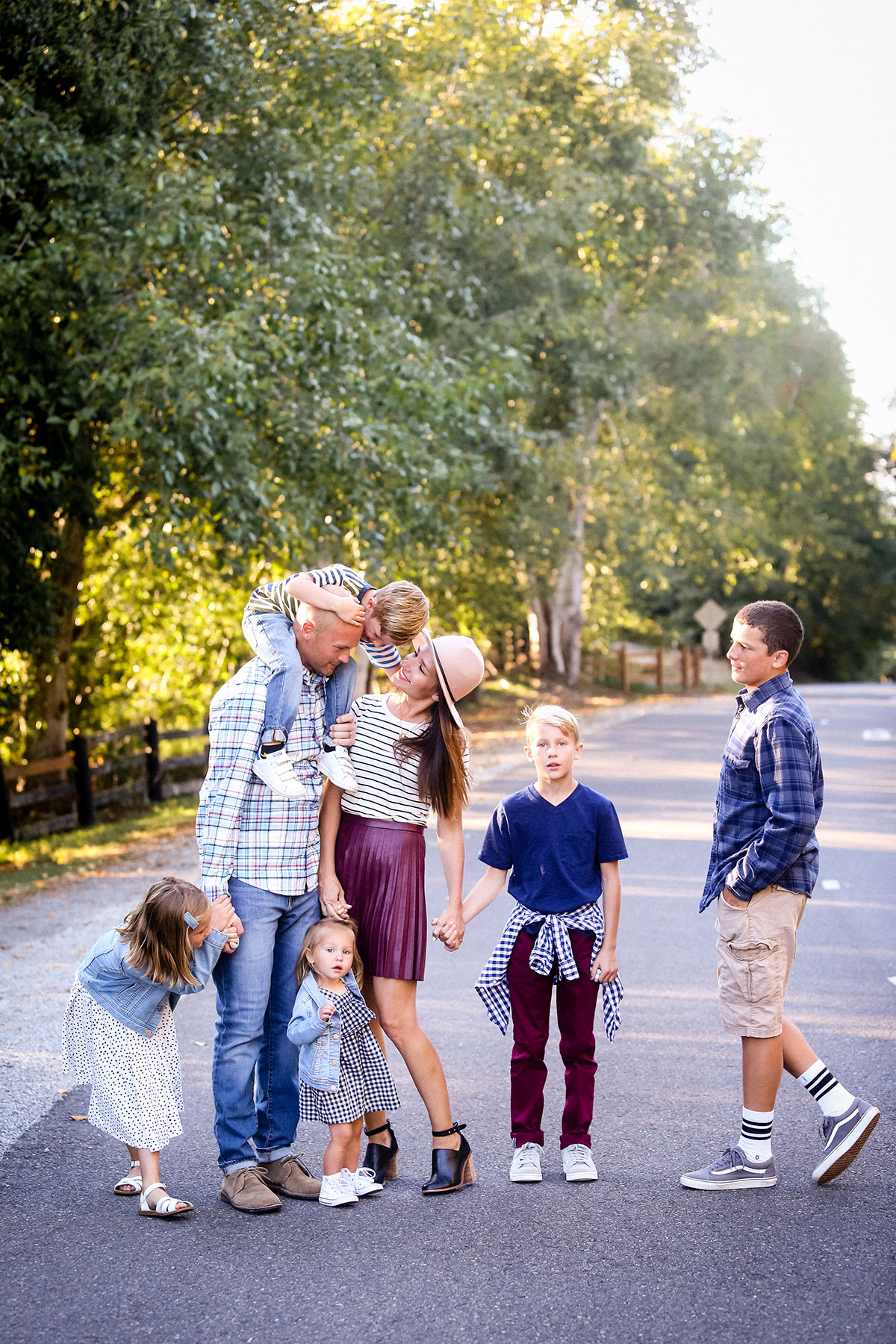 It's not hard for me to swoon over pics of my fam — especially when all 7 of us manage to be in front of a camera at once — but I'm extra in love with how our apple orchard pics turned out! Stacy (our friend and photog) is so amazing at capturing the moments and personalities as well as the more styled shots. After flipping through our proofs this time, all I can say is that if a picture is worth a thousand words, these ones have a lot to say!
Griffey is a bit of a clinger, but I don't mind one bit :)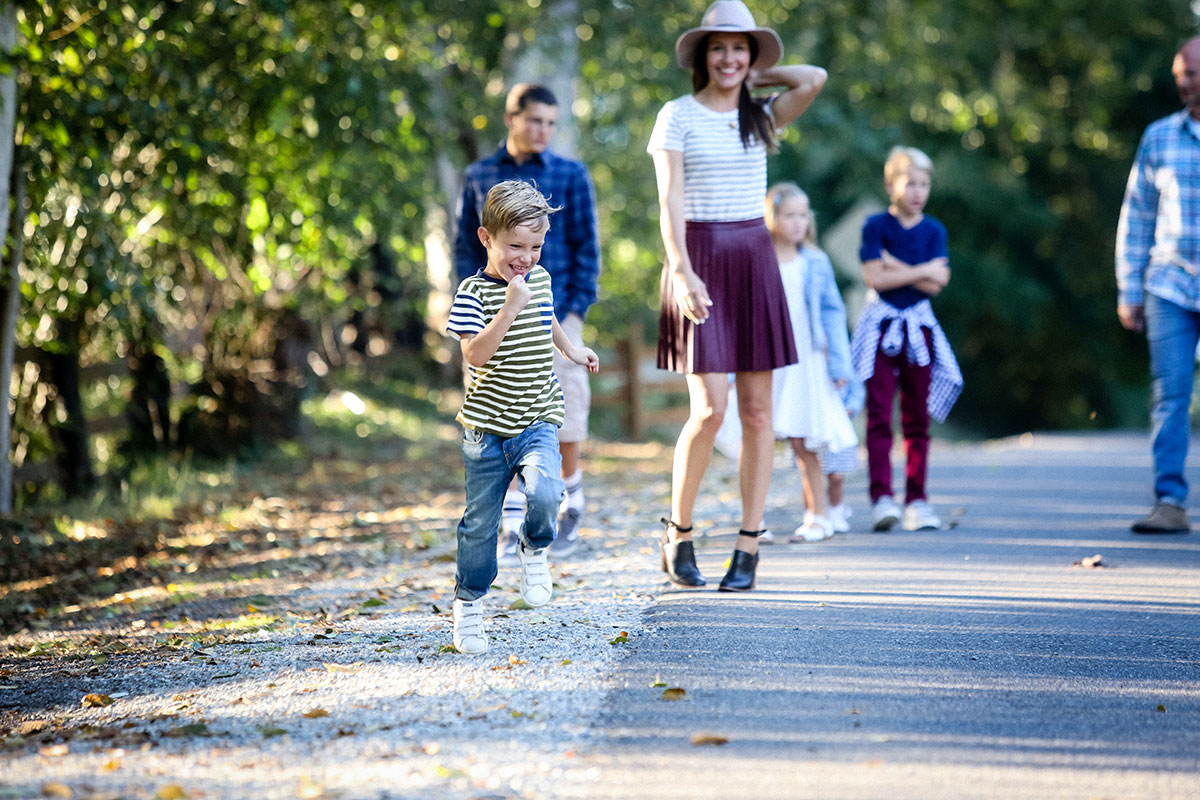 Also, so Griffey. Wild in the best way.
Throwing rocks, the second they thought the camera was done shooting!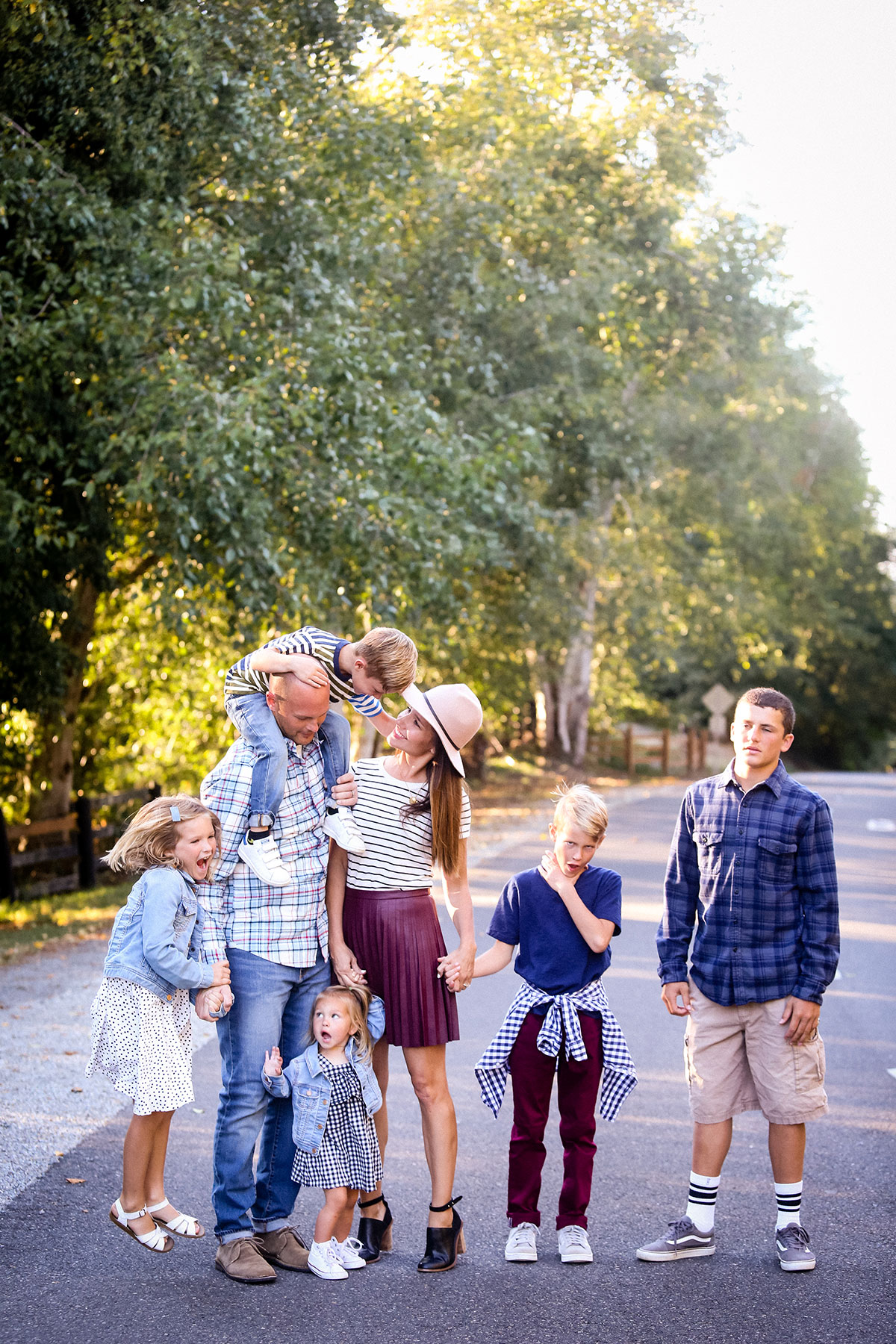 How Espen (my introvert) and Ozzie feel about all the fuss! While Poppy tries to keep her big sis in line and Griffin being snuggly.
Tilly and Espen's relationship often reminds me of twins — although they are two years apart. They just love and get each other and it's such a blessing to see them together. Can't wait to see how their bond grows and changes as they get older.
Such a sweet, real life moment… Johan is always keeping us entertained and smiling.
Can't imagine loving these faces more!
Family photo day is always a little crazy. Between the prep work that goes on beforehand, the unknowns of the day, moods of those involved, and then the anticipation of how everything turned out, it ends up being a big deal for such a short amount of time in front of the camera. I shared some of my favorite tips for taking pics with the fam in this post awhile back if you have a photo session coming up.
How do you guys cope with family picture day!?
Now just to decide which ones to frame and which to use on our Christmas cards!
XO, Rae
(images by Stacy Jacobsen… she's the best!!!)