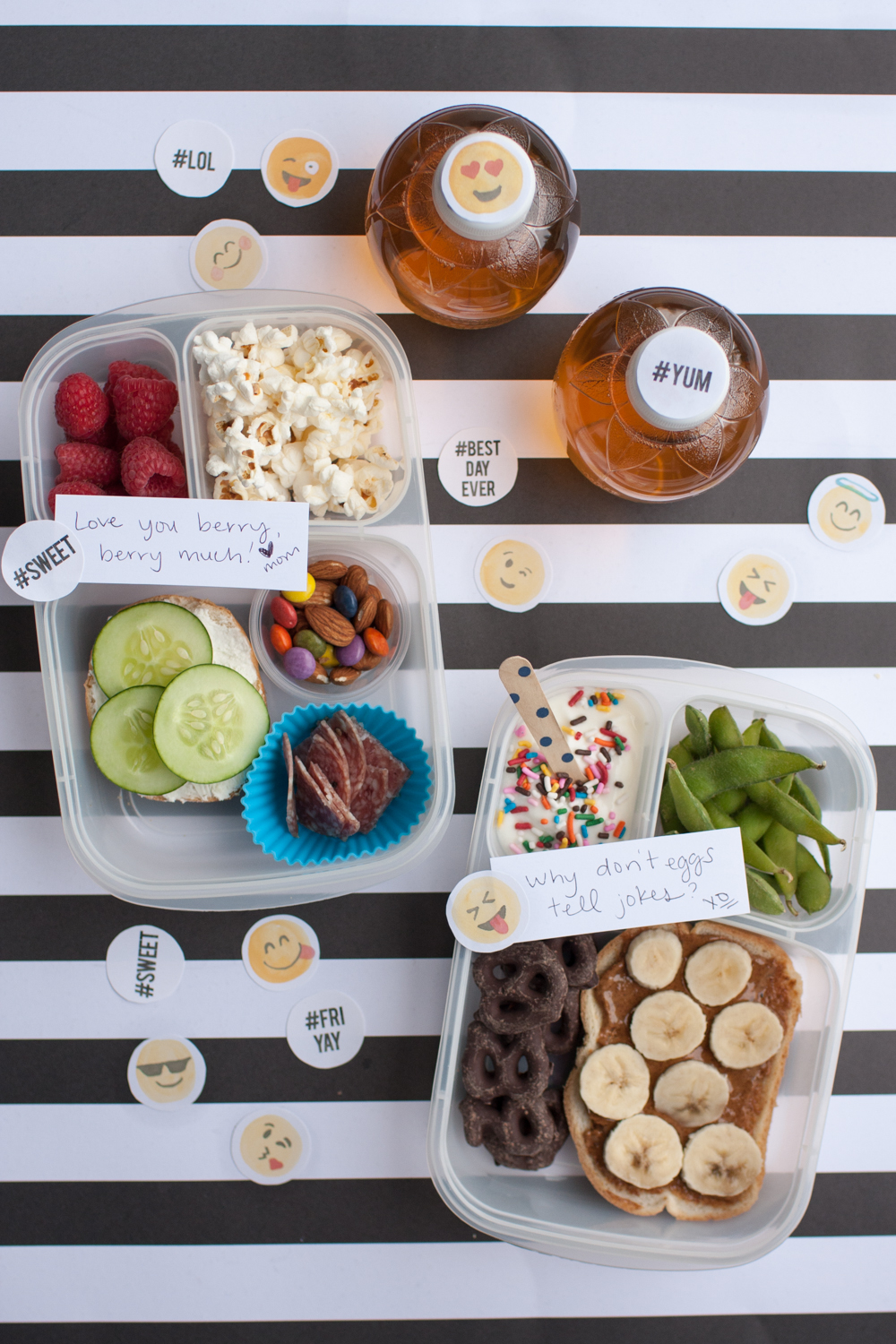 'Tis the season for lunchbox packing! Not that my kid's lunches look this cute everyday during the school year, but I do try and make them extra special for the  back to school season especially. I feel like it makes the transition easier for all of us. Then as the year goes on, anytime we get in a packed lunch or school rut, I'll start adding special touches again. Chocolate covered or sprinkled anything and notes or stickers are always a hit.
Over the long weekend, while planning meals for the first week of school, I felt inspired to print some emoji and hashtag stickers to keep on hand. Download file and take a peek at what and how we're packing for lunch this week, below.
LUNCHBOX No. 1
Almond butter and banana sandwich
Chocolate covered pretzels
Edamame
Greek yogurt and sprinkles
Answer to the joke: Because they would crack each other up :)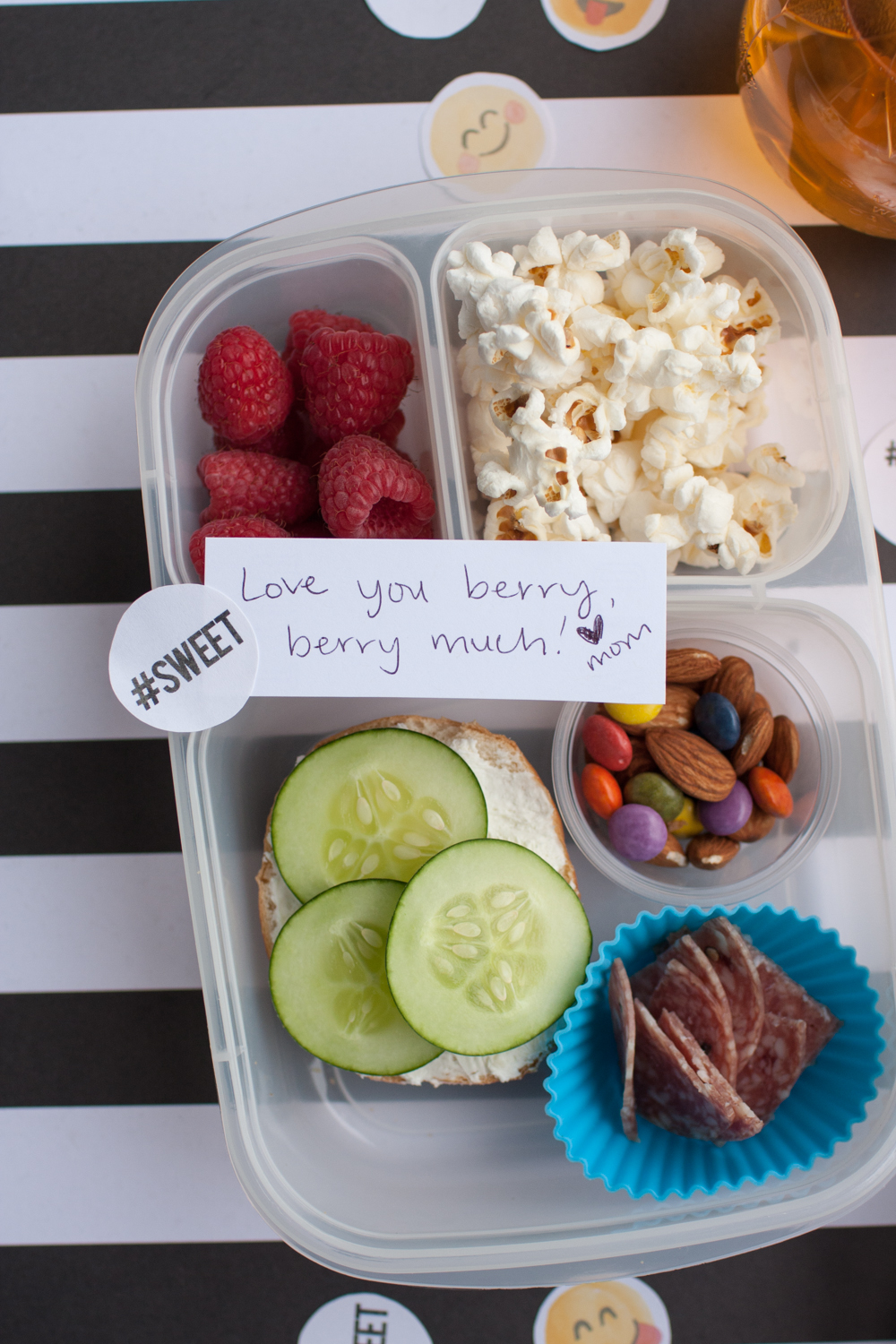 LUNCHBOX No. 2
Bagel with cream cheese and cucumbers
Salami bites
Almonds and M&M's
Popcorn
Raspberries
FAVORITE LUNCHBOX GEAR
My kids start school tomorrow and I am dreading it. But if I had to pick a silver lining it would be that the kitchen won't be in a constant state of eating, snacking, cooking and general mess. At least during school hours. So at the moment, packing lunches feel like a blessing. Ask me in a couple months though!
How do you feel about packing lunches?
XO, Rae