How was your Easter?
Feeling a hint of holiday hangover around here. Yoder and Oz are off to work, the tween/teens are still in bed, the younger two are watching Disney+, and I've been working on adding words to this post since 6am, lol.
Yesterday was just really good and considering how little prep went into it, there is no other explanation for it's goodness other than the simple fact that we were together, celebrating the resurrection. Grateful for my people, our community, and most of all God's grace in our lives. Couldn't imagine this last year without any of the above.
A few pics from our day below… and since I promised the kids crepes at our favorite spot, to kick off Spring break, I'll keep my commentary short and sweet!
The pre-church, self timer series :)… some of my favorite pics from the day.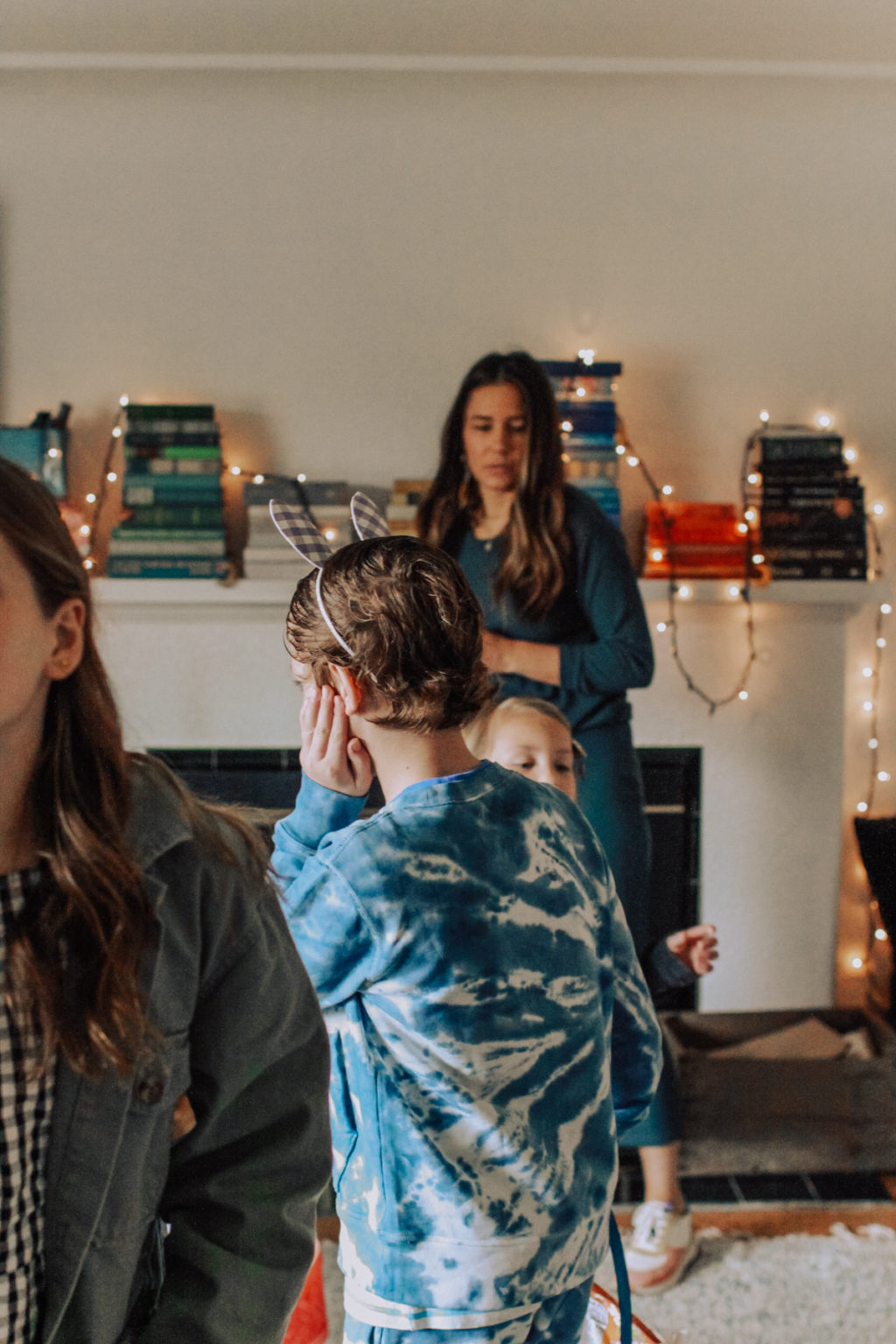 Griff trying to convince Poppy to wear her bunny ear headband… it didn't work, lol. Little sis is not easily coerced and it's one of my favorite things about her.
The most accurate facial expressions of all time.
Our egg hunt was a little different this year. Espen and Tilly were given one big egg, filled with cash-money (honey), to find. Griff and Poppy had a more traditional egg hunt, but instead of sticking to a smaller part of the yard, we used most of the property and made things extra challenging. It was so fun!!!
Oz got a gift card to Starbucks ;)
Waiting for the hunt to begin.
Can't get over Espen in these pics! Almost ready to join Ozzie in the man-child ranks!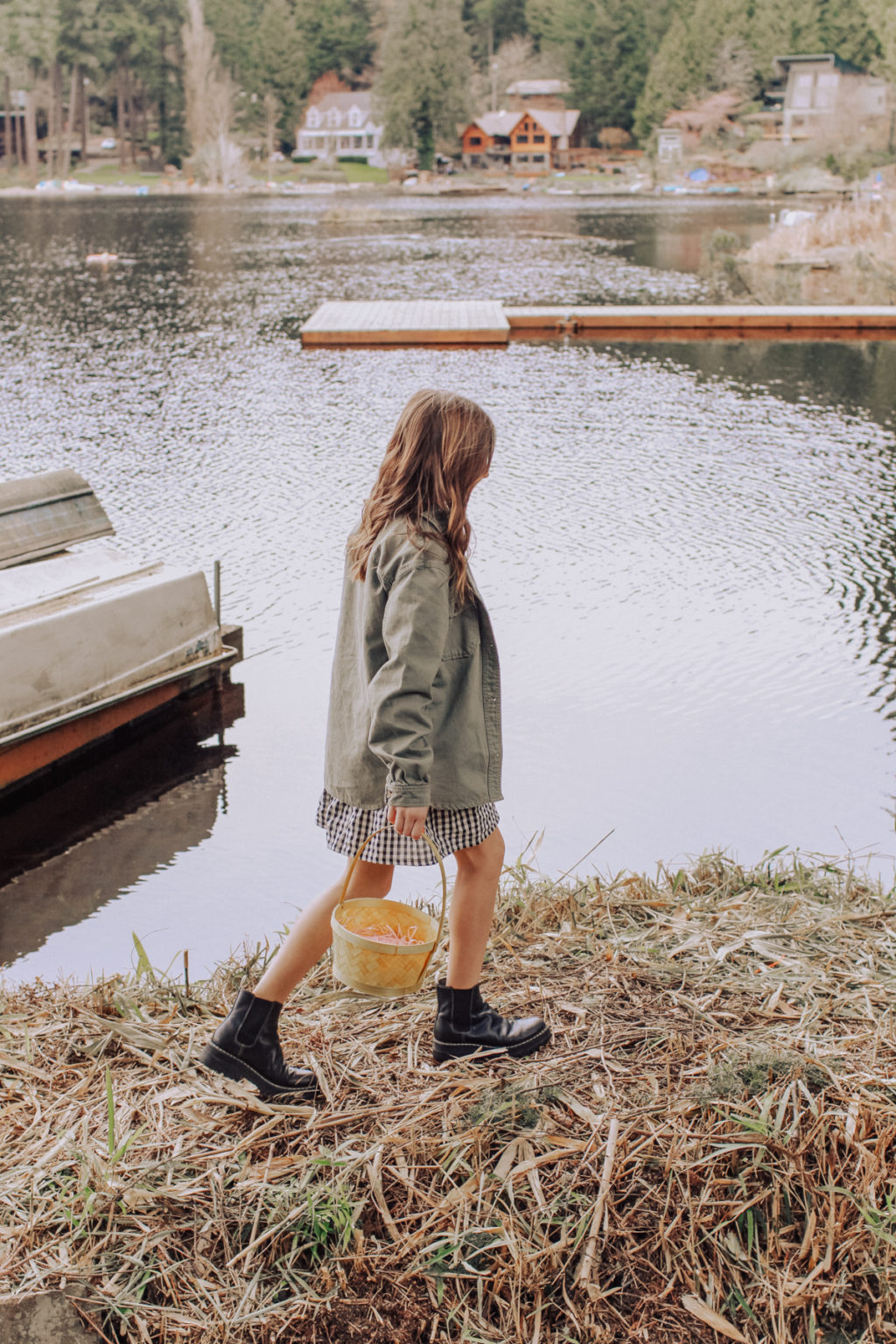 Nothing cuter than kids holding baskets. No matter what age.
Scouting the land from this little peninsula… we really made them work for it this year!
Still looking for their big eggs!!!
Seen a few pics like this on Ozzie's phone and thinking this is the pose (finger point and scowl) you do if you are in a fraternity. Complete with a keg cup, lol. One of us has this down. The other needs more practice.
Can't forget the pups! Waffles and Piper!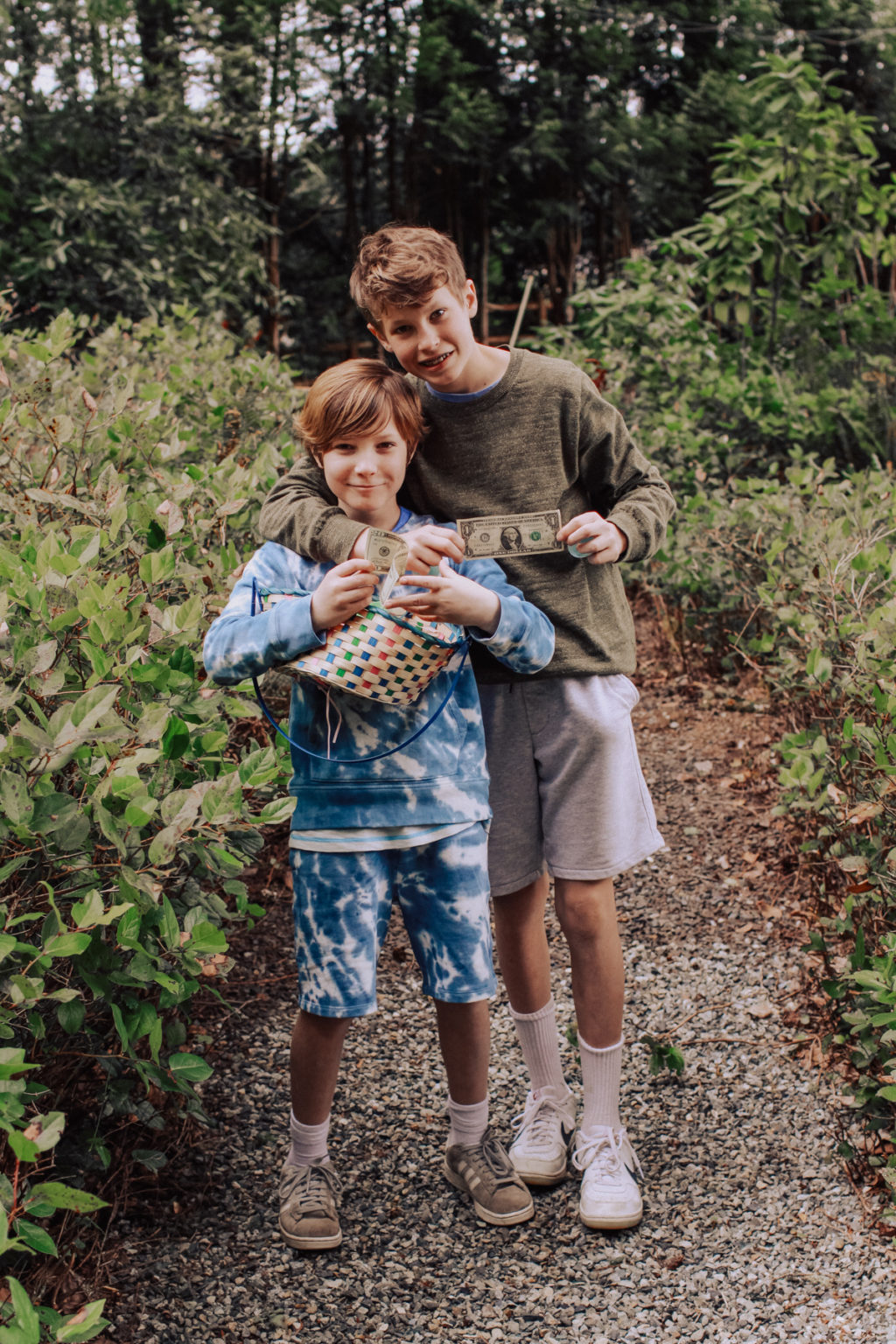 In closing, Easter 2021 > Easter 2020.
Hoping the same will be true for Spring break! Do you have anything fun planned?
xo, Rae
OUTFIT DETAILS 🖤