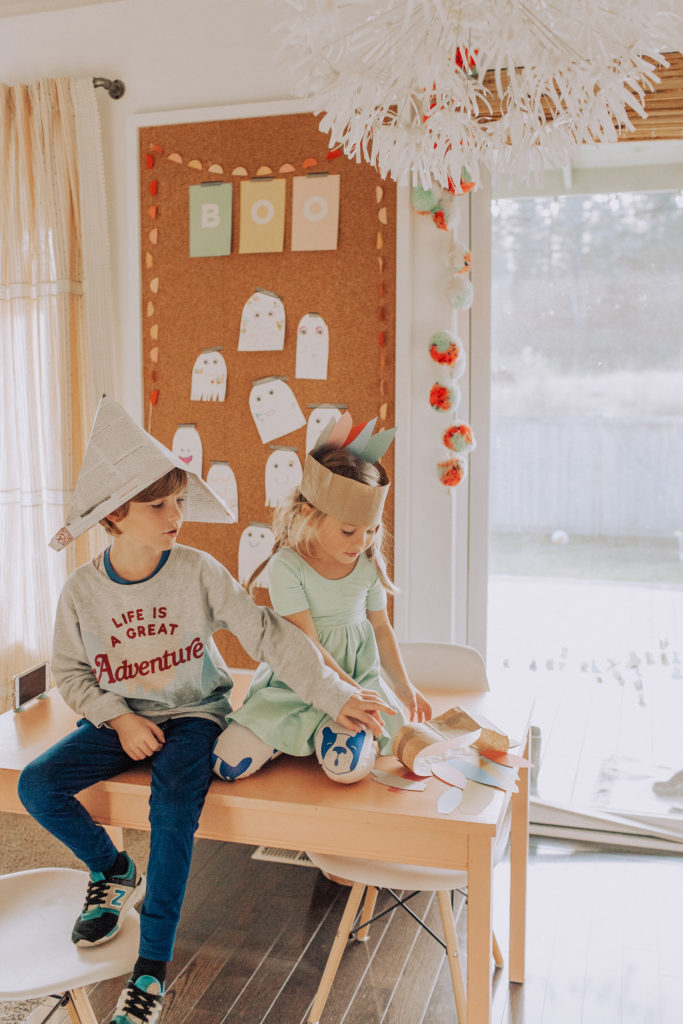 Holiday meals with kids can add an extra level of stress to time with family but we've been at it a long time and have found a few ways to keep our sanity in tact while also making it more fun for the kids (and adults too). It took us a long time to get to this point so hopefully these tips help you in someway!
Having a plan for before and after dinner. It's a given that kids will get bored (and starving) so having a couple light snacks and a craft or activity before dinner is so helpful. It's also a given that kids will finish eating before the adults so having a plan while everyone finished eating (and chatting) is smart too. Otherwise there will be constant interruptions by little people asking for pie! (Our pregame is usually a craft like the paper headbands or hat pictured or something from Target and postgame is a short Christmas movie like rudolph. Also, pushing nap time back a little always helped with our younger ones so they wake up right before dinner.)
Getting kids involved in the table setting. Ours usually make place cards and drink tags or draw pictures on note cards to leave at each plate. Older kids can write conversation starters and fill up water glasses, etc. Putting napkins at each place setting is easy for little ones… or kick it up a notch for big kids and try fancy folded napkins (found these fun ideas!)
Get on the same page! Discussing expectations of the kids (and adults) beforehand… what they eat (slash don't eat), etc. Also, some manners refreshers the week before thanksgiving is usually a good idea in our home. Things get pretty wild (i.e. loud) around our dinner table.
Ignore the haters that think it's crazy you excuse your kids from the table when there's still food on their plate or that don't understand why you would let them have pumpkin pie when they didn't eat any turkey. Just because they care doesn't mean you have to… I mean, who wants to spend their holiday meal in a power struggle with a preschooler, toddler or grandparent (lol) over being a part of the clean plate club. Save that for normal family dinner nights ;)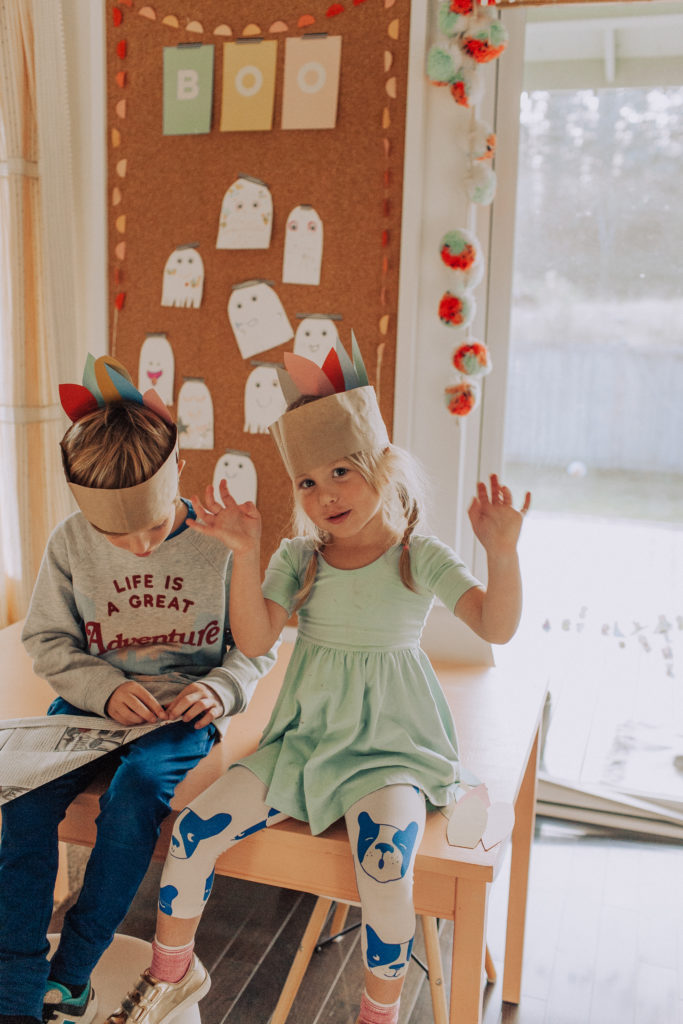 (excuse the abundance of griff and poppy pics. i couldn't narrow down my favorites!)
Do you guys set up a kids tables during holidays or mix company at the main table?
We've done it both ways but usually have the kids at the adult table so they can get involved in the conversation. Plus it's a shorter walk (for me, lol) when they need seconds, or help with something!
XO, Rae