As we've grown into the renovation project that is our home, the process of decluttering, reorganizing, and adding storage has been never ending. One year in (what, what!?) and I've started feeling major burnout so when the big kids' rooms were ready to move into, I made zero progress in getting things functional for them. So I did what any sane person that's feeling stuck should do… call in the experts! Luckily our friend Ashley had recently started a new business called Finding Order and was available for new projects. So I messaged and asked if she would help me take Espen and Tilly's (basically) non-existent closets (we're talking ikea clothing racks and piles of stacked clothing) and turn them into an actual functional closet. She said YES (PTL) and even wound up having time to spruce up Griffin and Poppy's closet too!
Totally obsessed with the result and also feeling refreshed enough to tackle a few other organizational projects before (hopefully) hiring Finding Order again to help with the pantry! (What do you say, Ashley!?)
Will be sharing before and afters on stories today if you're into that. Also, linked everything I could find, below… most is from Target!
ESPEN'S CLOSET:
Also purchased this label maker after seeing labels on the kids' shelves. Amazing.
TILLY'S CLOSET: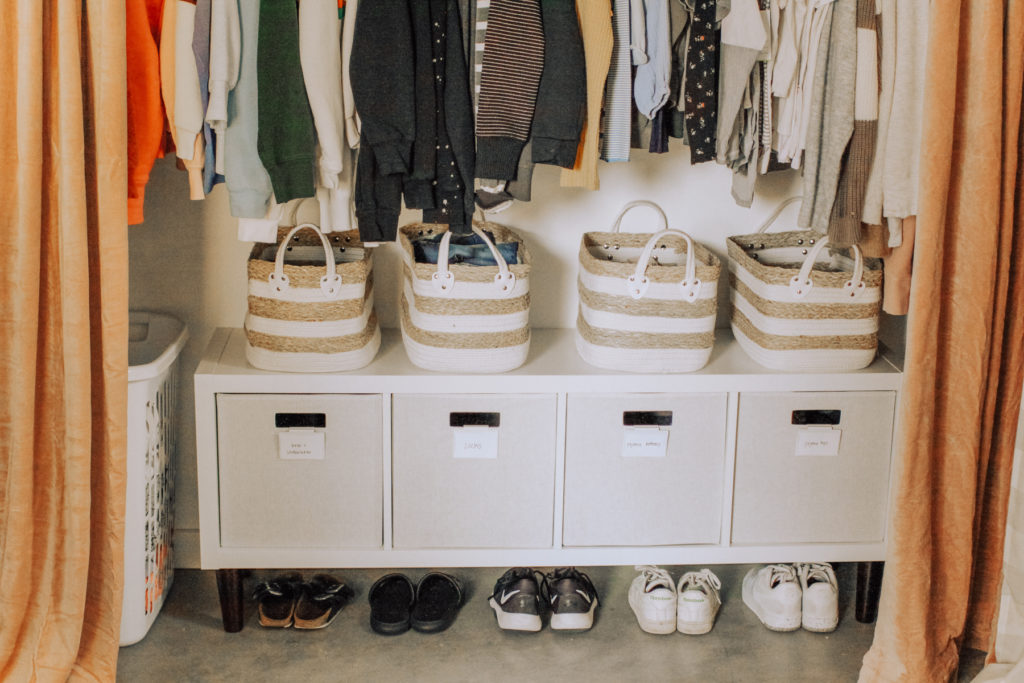 Griffin + Poppy Closet:
Next area in need of organizing is our kitchen… Found these bins (above) to store lunchbox and play doh stuff.
…And our tech rolling bin needs a good declutter sesh!
What is your next organizational project!?
Don't forget to follow Ashley @finding.order for all the tips or (better yet) if you are local, hire her to come help you!
xo, Rae