Welp, we've had a pretty in-between week around here, where it feels like summer (in spite of the rain), but there are still things to get done and people that need to go to bed before 9 o'clock which has proven to be an absolutely impossible feat when parents are exhausted and have a propensity to give into harmless requests for "5 more minutes", that (not surprisingly) turns into 2 more hours because said parents doze off. Oi. Don't mind us kids, just along for the ride that is called summer and not mad at it one bit, just already exhausted and ready to be done with 6am wakeup calls and packing lunches!
Part of the reason we're so tired (other than the obvious) is that we've been working overtime to try and get the backyard somewhat functional and fun to hangout in — since it's where we'll be vacationing for most of the summer, lol. While there is still a lot of work left to be done in the (grading and garden beds happening this weekend hopefully) the current star of the show is the chicken coop! Johan built it using these instruction and the chickens are loving life in their new abode, plus it's just so cute, so thought I'd share a bit of the process along with an official introduction to the girls and their names! P.S. – For anyone interested in outfit links, I shared a the bottom of this post… My romper is a favorite purchase from a couple years ago and I highly recommend!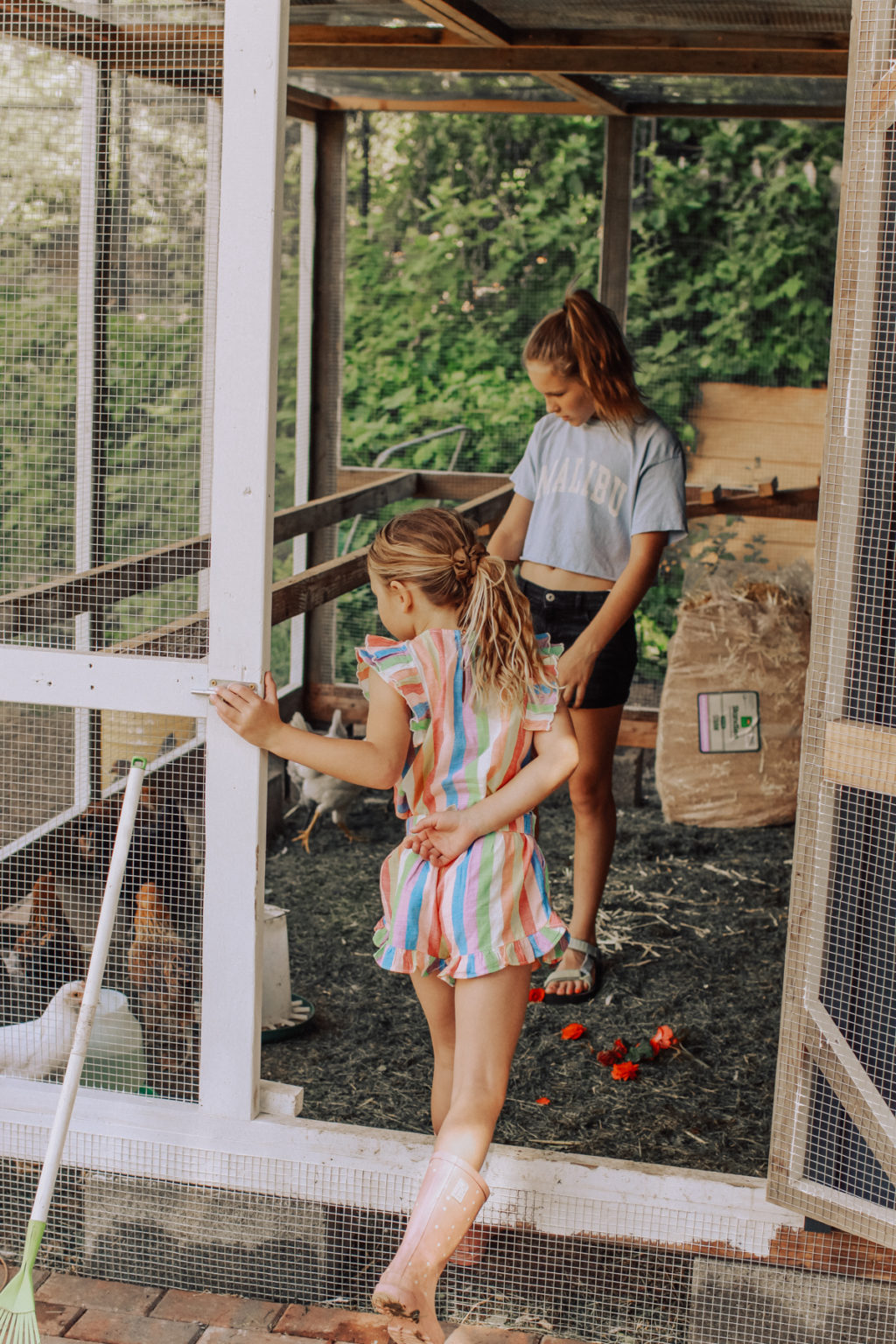 MEET THE GIRLS, BY NAME:
POPPY'S – Star (barred rock) & Oreo (americana)
GRIFFIN'S – Chubby (americana)
TILLY'S – Babe (lavender orpington) & Pepper (speckled sussex)
ESPEN'S – Taco (americana) & Fluffinheimer (barred rock)
OZZIE'S – Heihei (lavender orpington)
MAMA'S – Pinot (saphire gem)
DAD'S – Kurchuk (black australorp)
FAMILY – The 3 Amigas – Monica, Rachel, & Phoebe (leghorn)
So far we haven't had any trouble getting the kids to take care of the chickens, but I'm wondering what it'll be like once winter rolls around and it's pouring and 35 degrees outside? I'll keep ya posted!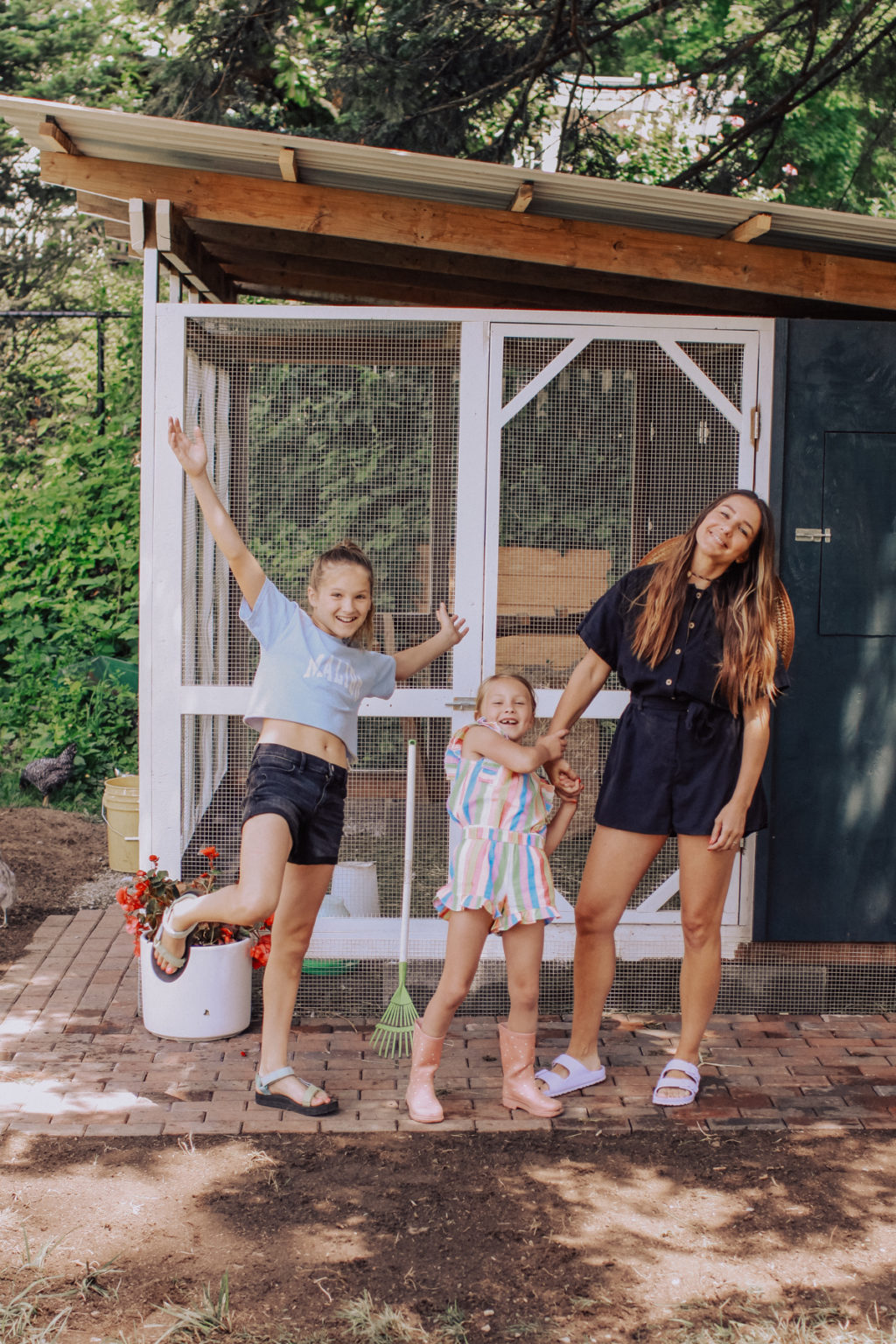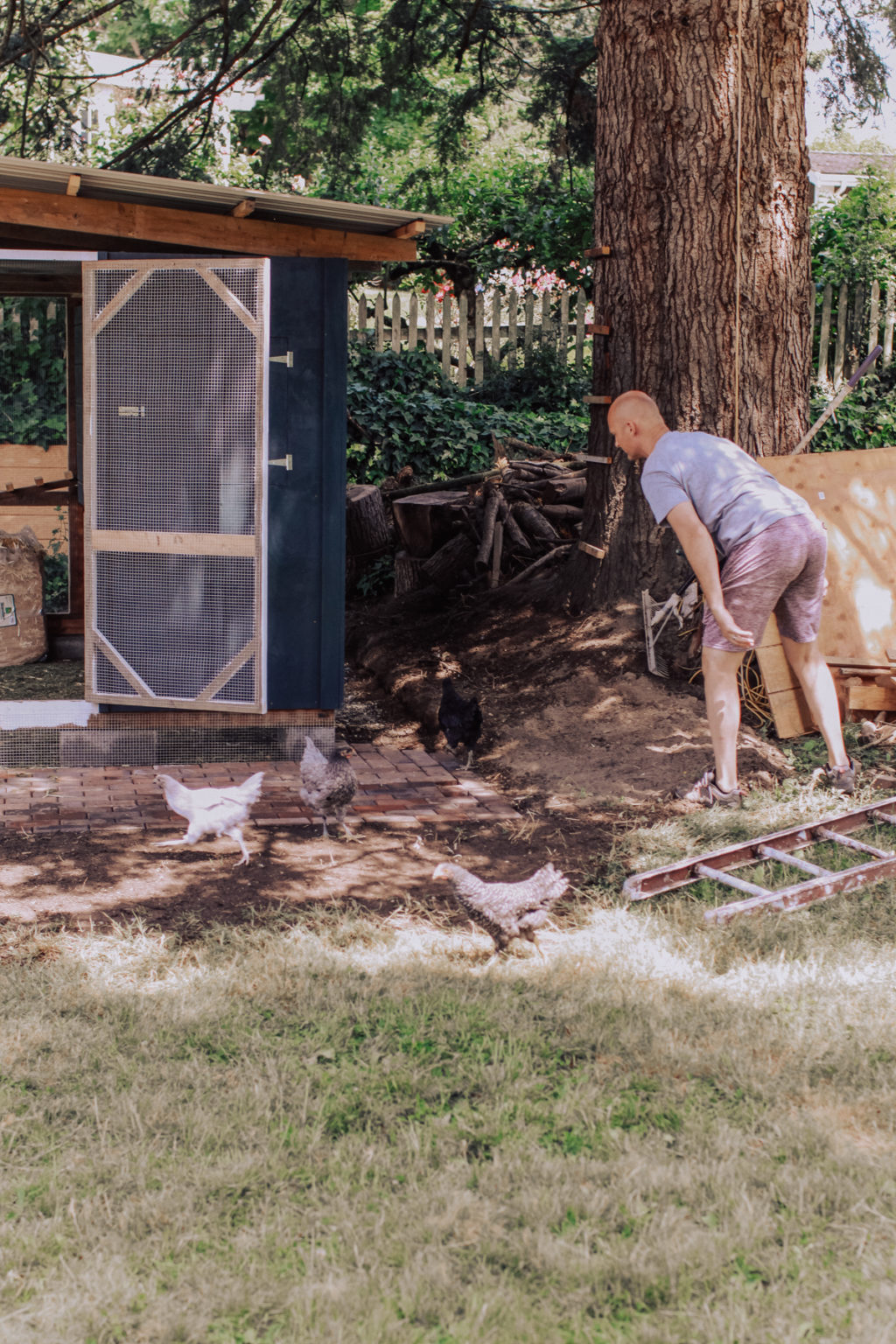 Every couple days we let the chickens roam which they love and so far have stayed pretty close to their coop, but it's comical trying to get them rounded back up. On occasion we'll let Waffles help which has earned her the nicknamed the Chicken Herder.
It took a little over a month to finish the coop, including paint. My dad (hi papa!) showed up for a day to help get things started. Lucky uuuuuuus!
When Oz left for WSU almost 2 years ago, we were living in a cookie cutter neighborhood with a tiny yard, so it's been fun to have him home for big chunks of time while we do life in a fixer-upper and add animals to our brood! Aside from the one bathroom situation in the early days, I like to think he's happy he's home too.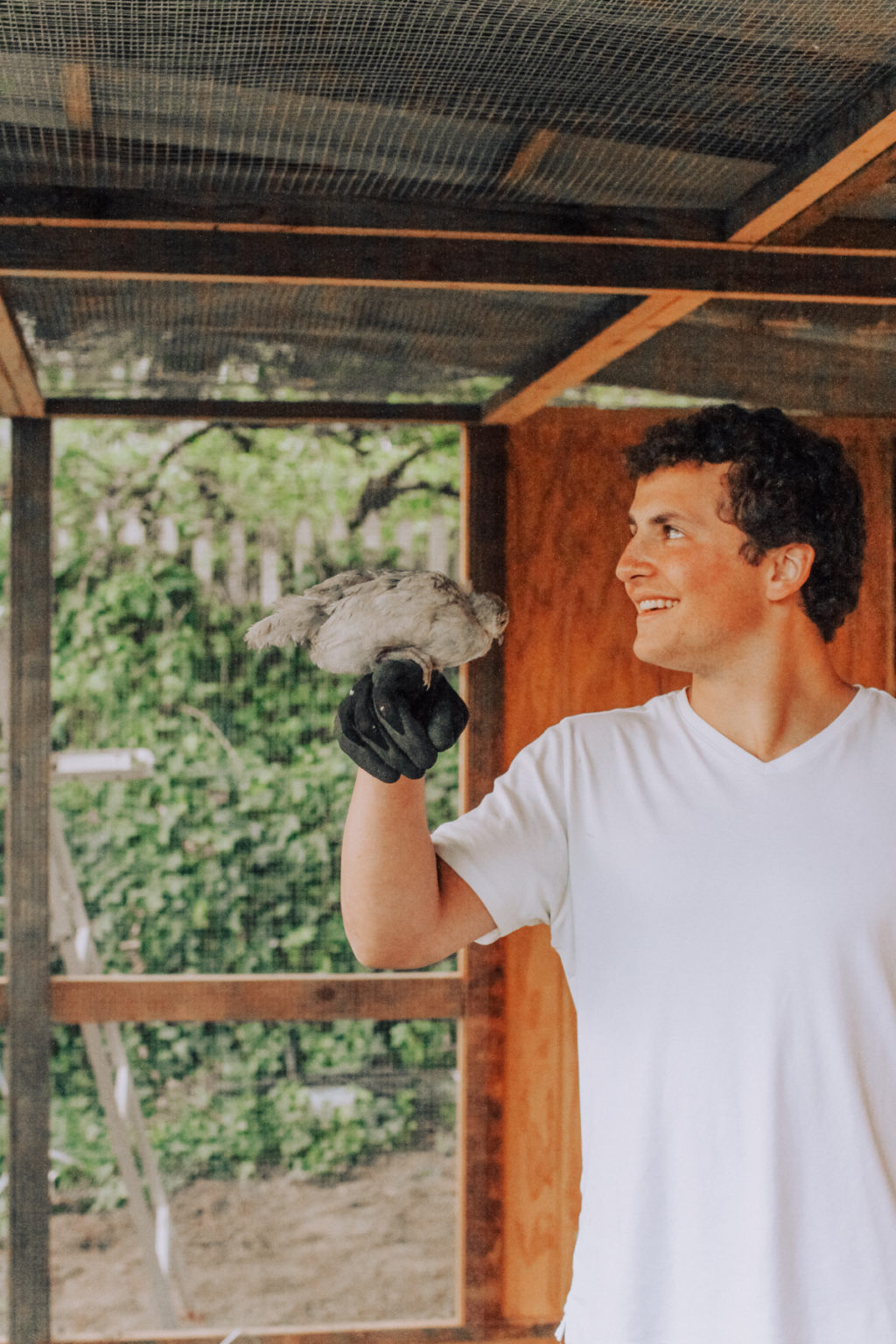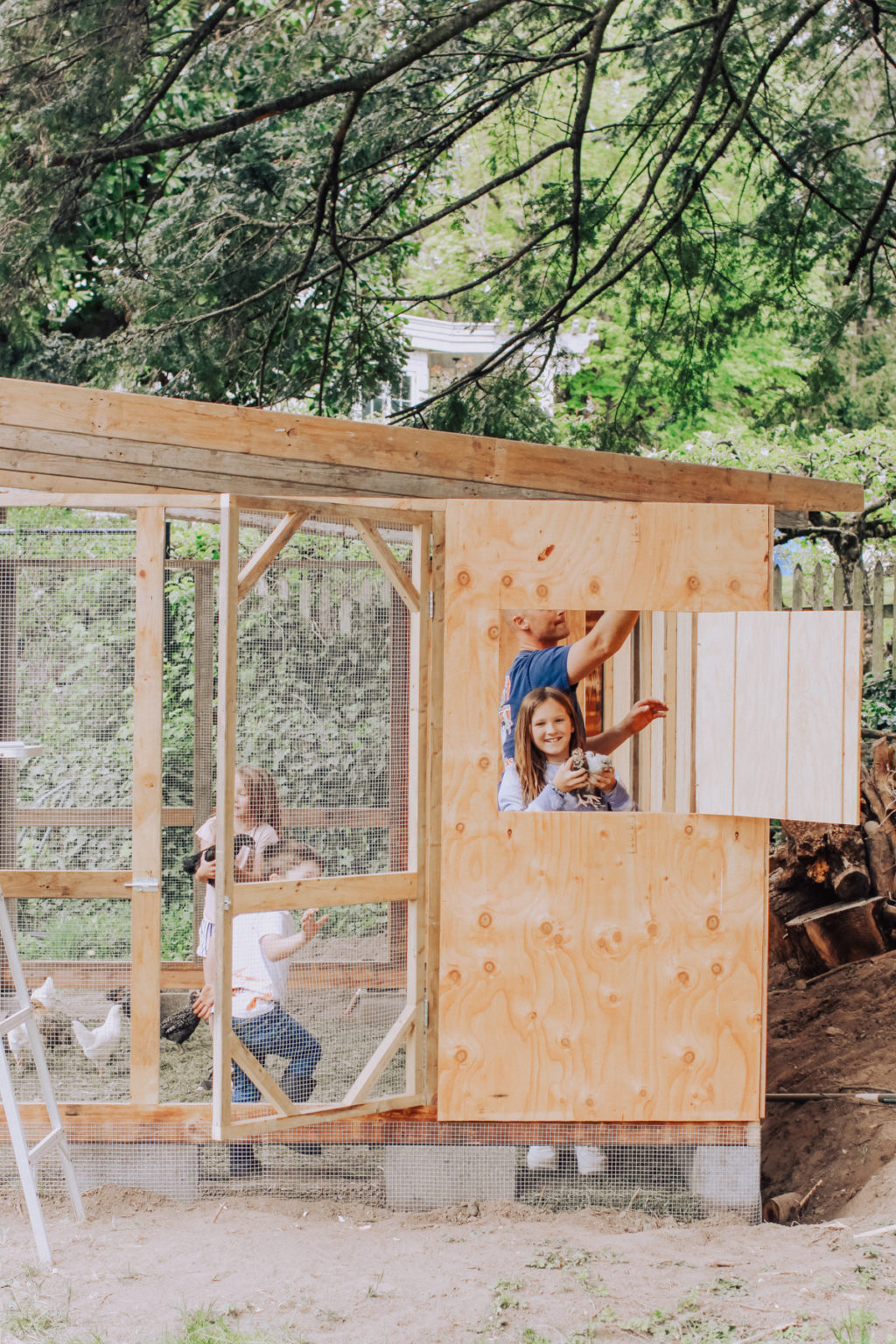 Literally the most painless painting project we have ever done. No drop cloths. No painters tape. No experience needed to work on our paint crew!!!!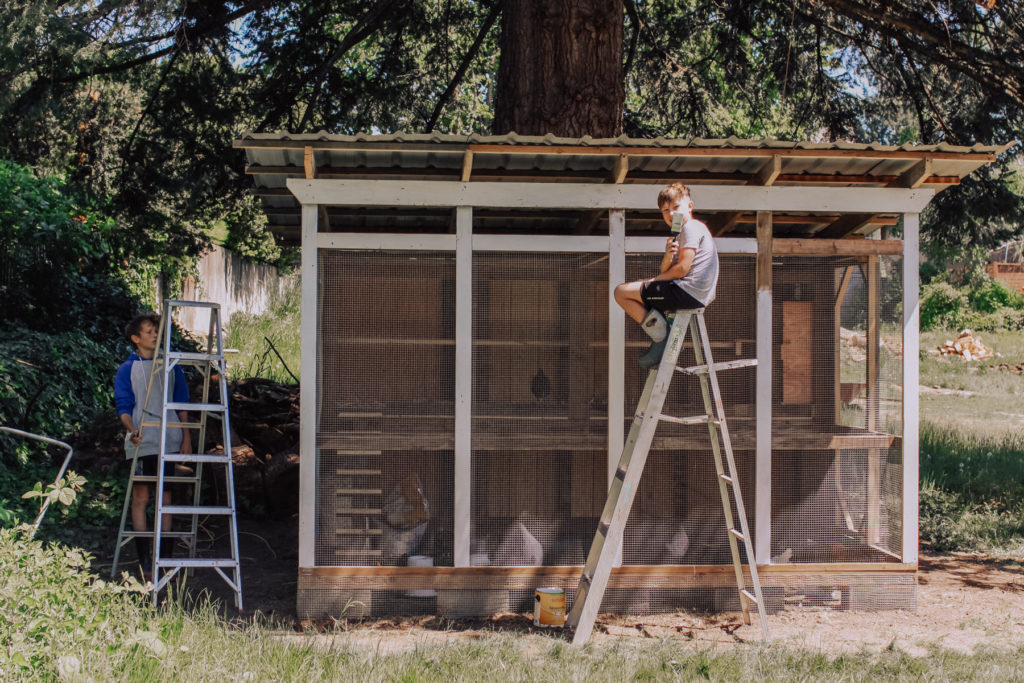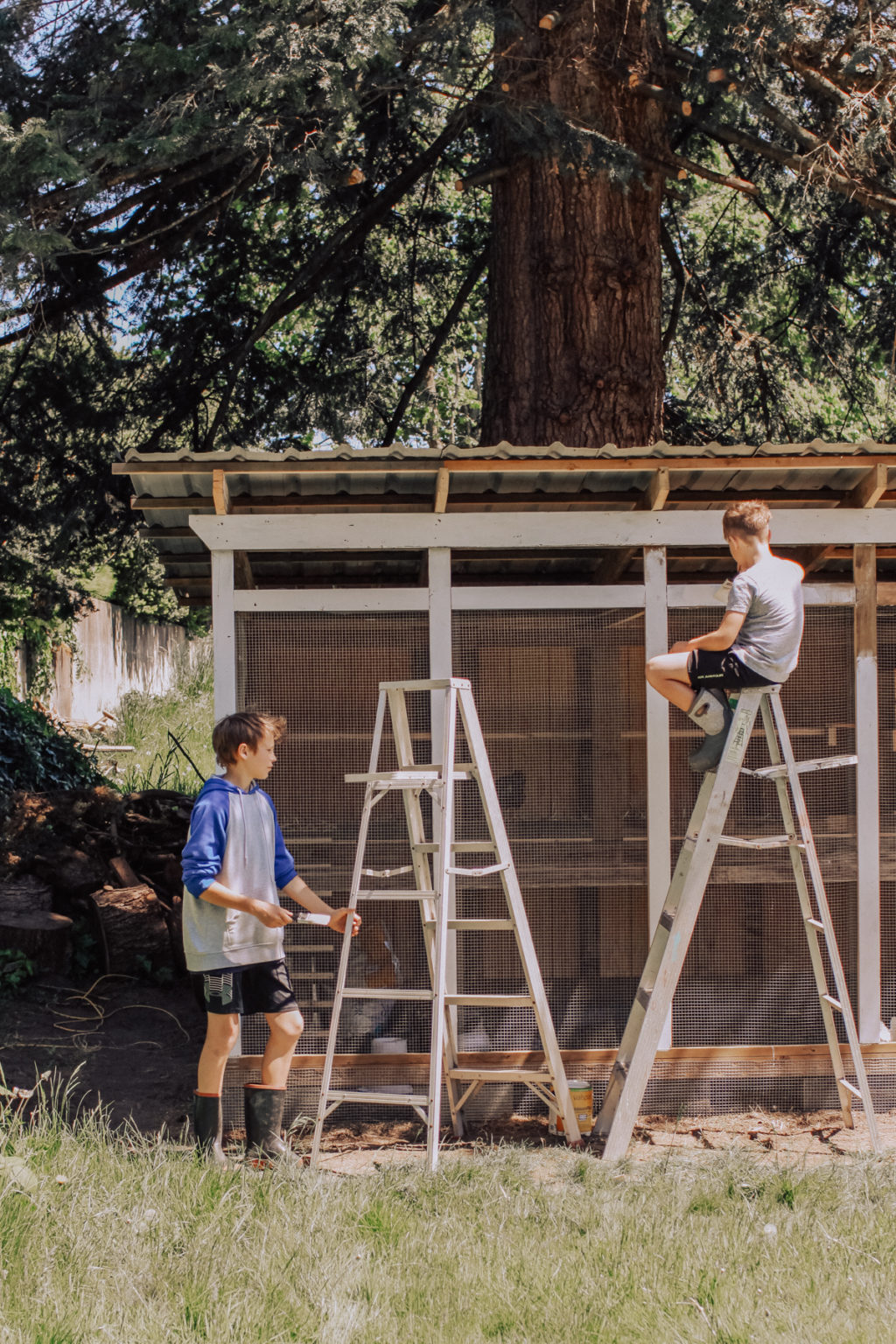 Can't wait until I can fill my basket with eggs!
What yard (or house) projects are you working on!?
xo, Rae
OUTFIT SOURCES: