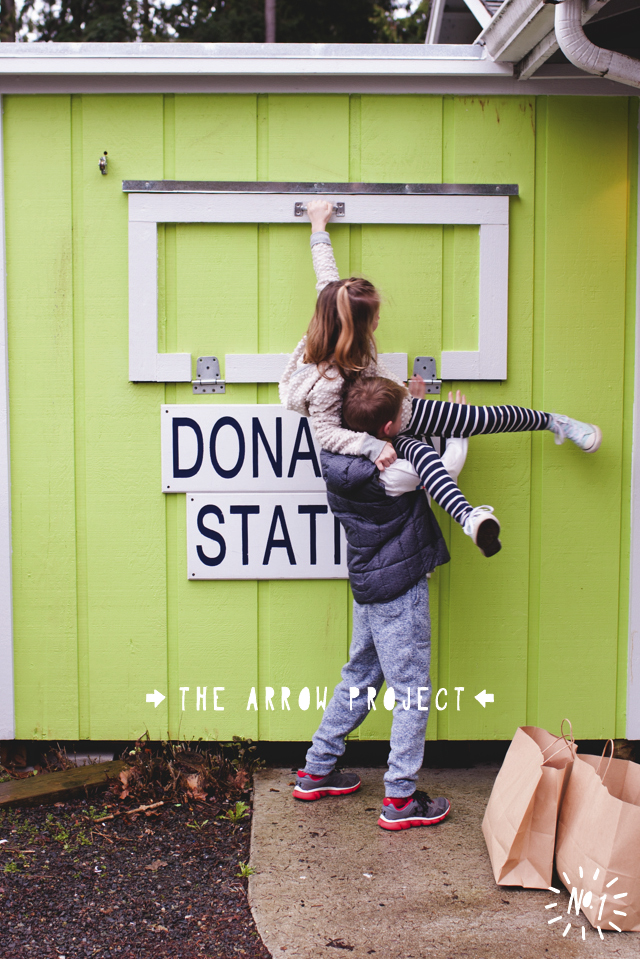 "Like arrows in the hand of a warrior, so are the children of one's youth." – Psalm 127:4
I have a thing for scripture that is both encouraging and challenging, short and to the point. The kind that packs a punch, stops me in my tracks and makes me think. That's exactly what Psalm 127:4 does to me. Every time I read it I'm left encouraged but also wondering (and even worrying) if I am doing a good enough job preparing my kids for the big things God has for them.
But it's one thing to worry and another to do something about it so the kids and I have been talking about doing one service project per month starting in February. Last week we got a jump start on Spring cleaning and went through our closets. Instead of putting everything in the goodwill pile we separated the less worn items, added a few new pairs of shorts and jeans from Target and dropped them off at a local NFP that provides new and gently used clothes to low-income and foster children in our area. While it was a great experience and activity for the kids it also sparked meaningful conversations about what, why and how to love others — and not just the friends and family kind of others. Seeing the wheels spinning in their little heads as we chatted was the sweetest and easily my favorite part.
We'll be sharing our adventures in service here each month. We would love for you to join us and also share any kid-friendly service project ideas you have! I'm already a little stumped about what to do in March????
I can't think of a better way to prepare these adorable yahoos for an abundant and exciting life than to teach them how to serve people and can hardly wait for our next arrow project.
Happy Friday!!!
XO, Rae
P.S. – Don't forget to enter the $100 giveaway with Maker + Ink by clicking the image below. You can also save 15% on your purchase with code RAE15!!!