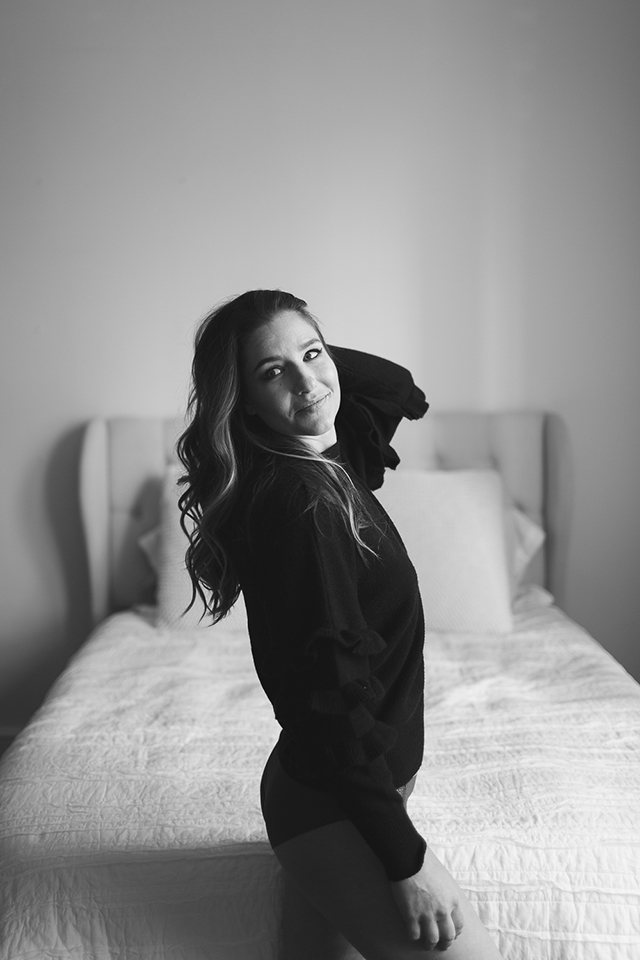 I've been wanting to share my goals and thoughts for the new year but, TBH 2017 kicked my butt and despite all my praying, goal planning, and optimism, 2018 has been off to a rocky start too. So I've been holding my heart a little closer these days. Finally feeling ready, excited and just vulnerable enough to write this post… along with the pic above that I never expected to share with anyone. Ever. (haha!) Bet you never thought you'd see me in my undies!!!
A few of my goals for the year:
to be a learner (especially in the area of parenting!)
to let my no be no and my yes, yes. (which is soooo hard for me!)
to make self-care (body, mind a spirit) a priority.
All three seem more than doable but I knew there would be that little voice of insecurity and guilt that would find it's way into my head the second I felt like my decisions or priorities somehow disappointed or inconvenienced someone else. So I decided to also pick a word for the year and I have to say, it's been the most helpful and empowering thing. Not to mention, I'm kinda in love with the word:
U N A P O L O G E T I C
Which, to me, is just a simple way of saying that my value, decisions and behavior will not be dictated by other people's unrealistic expectations, moods or negativity. Of course it hasn't been easy and I've failed more than once, but I'm learning, embracing and enjoying the outcome!
All that to say… I'm coming for you 2018! A little slower than I would like, but with a heart full of hope and expectation that no matter how things started and regardless of how many times I fail, the journey will be better than I could dream. God just doesn't know how to do anything less.
I would love to know how your year is going!? Did you set goals, pick a word, or just decided to do you (boo-boo)?
xo, Rae
SaveSave
SaveSave
SaveSave
SaveSave