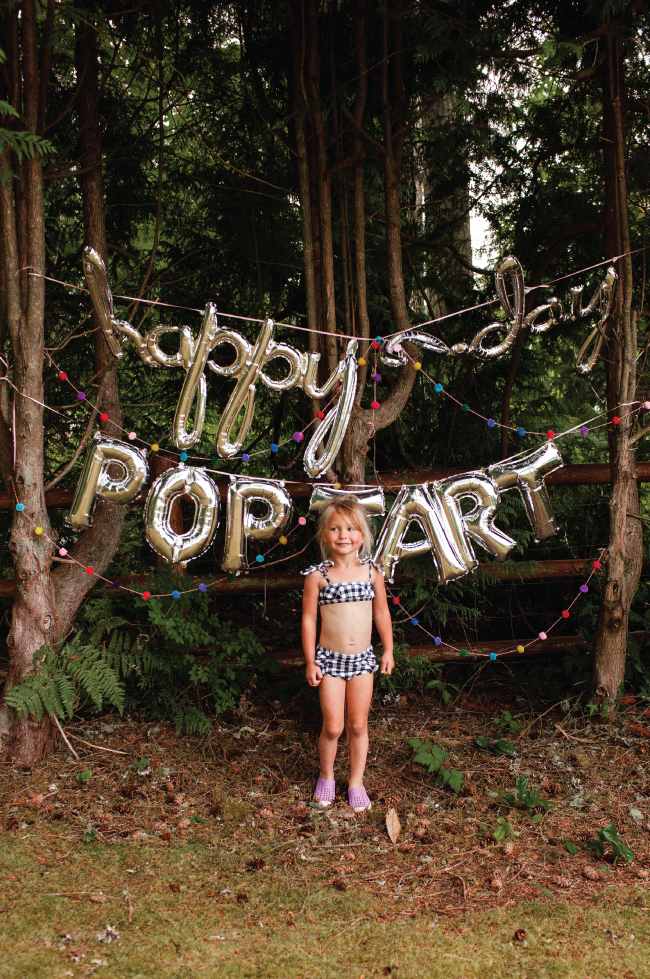 My goal with this online space is to always keep things functional and doable with a heaping side of style and fun. I believe it's important to celebrate motherhood and family (the big and small things) but not at the sake of my sanity or relationships. A stressed out mom is no fun for anyone! Even if it's all for a good cause, like say, Birthday parties. Considering the endless amount of pinterest-y photos, it can be easy to feel completely inspired to throw a picture perfect party and I so admire the mamas that can pull it off and enjoy the process (teach me your ways!), but in my experience attempting to do so is not very practical for my bank account or my life and only makes everyone cranky. In an effort to keep things simple but also special, here's my short list of kid party must-haves that make the day of festivities so much easier along with a few pics from Poppy's 4th Birthday party a couple weeks ago!
I would also really love to know what would make your must have kid-party list!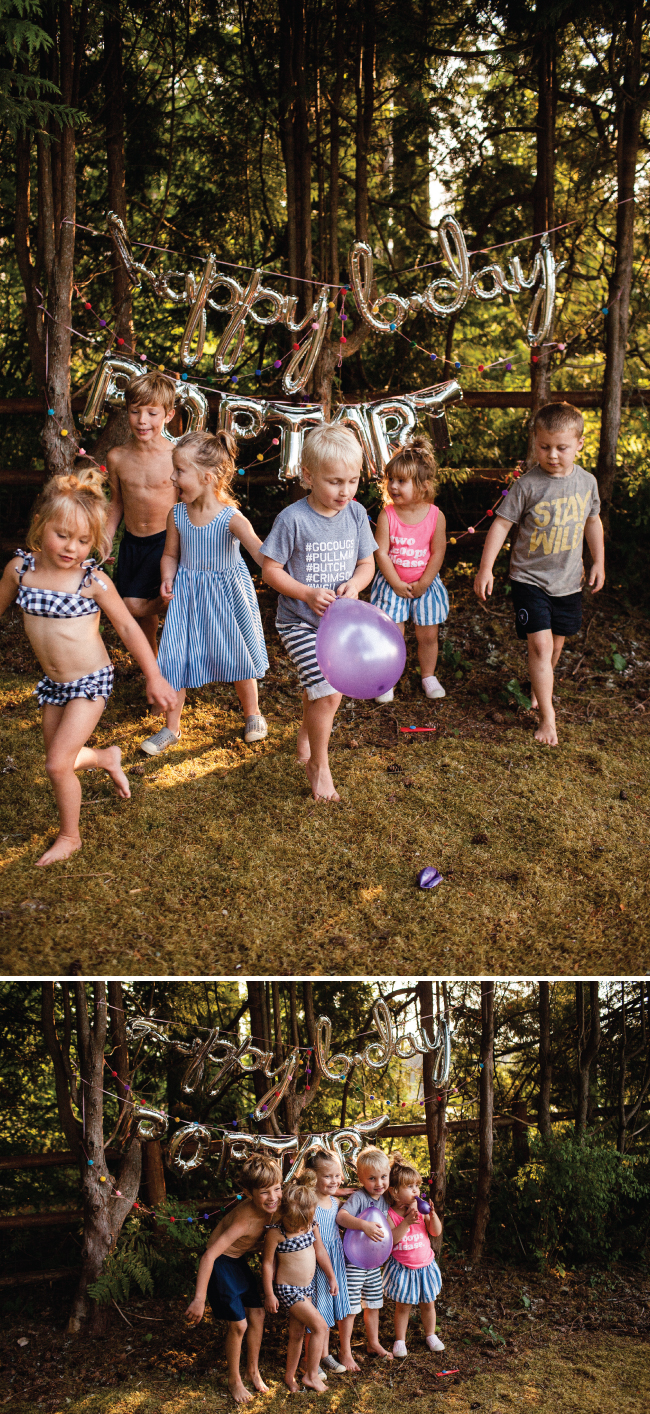 MY 5 KID PARTY MUST-HAVES
BALLOONS | any and all balloons welcome because they add instant party vibes and are an inexpensive way to decorate. Sometimes I make a bundle of helium filled balloons and other times we grab a few packages from Target to blow up and throw around the party space for the kids to kick, hit and play with. Love these letter and word foil hanging balloons (here's a gold version – party city also carries them) we used for Poppy's party that don't require helium (saves money) and doubled as a good photo backdrop…. festive, decorative and personalized! Rainbow pom-pom garland is from Target and will get used over and over again!
ACTIVITIES | I mean, what good are decorations if the party goers aren't having fun!? We were lucky to have the beach and water for endless entertainment but since the weather wasn't that good we also put together a slime making station (Tilly's idea and it was a huge hit!) and a "pin the sprinkles on the POP-TART" game (using a big chalkboard and paper 'sprinkles') which I forgot to snap a pic of and didn't get played with, lol. There are lots of good games out there and you can't go wrong with activity tables (so kids can participate when they feel like it). I'm a sucker for all the old school ones such as scavenger hunts, relays, duck-duck-goose, bobbing for apples, musical chairs, and anything that involves freezing :)
SIMPLE BUT YUMMY FOOD | same goes with food as activities… if kids (or their parents) are hungry or you're stressing out in the kitchen, does anything else even matter? I like to have a variety of finger foods and kid friendly snacks and then plan a crowd pleasing meal that I can either make or prep ahead of time (i.e. hamburgers + hot dogs, or anything that bakes in the oven or crockpot) or order (i.e. pizza) and for sides, anything that comes from a bag (i.e. salad and chips!). Bonus if I can get ALL OF IT at Costco which is how it worked out for Poppy's party. Even the cake and drinks.
ANYTHING THAT IS A BIG DEAL TO THE BIRTHDAY KID | maybe it's a special theme or activity, but whatever it is I try to make it happen. Poppy didn't have any requests this year but for Tilly it's usually a cake request and special party favors, Ozzie was always about having his favorite foods, Espen wants to make sure certain friends can make it and Griffin LOVES a piñata.
PARTY FAVORS | I usually go overboard with this because I love goodie bags and containers and helping the kids pick things out! But really a wand of bubbles and hand drawn signs are all you need to say "THANK YOU FOR COMING!"
(SOURCES | blue berry basket for the favors, kraft food boat, 1/2 lb size pictured)
Look at all these cute party animals!!! So thankful for all the sweet faces in this pic and their parents. We had so much fun celebrating Poppy!
Now, please spill all your tips, tricks and must haves for making birthday party magic… What would make your list?
XO, Rae