Please tell me you guys tried the mozzarella chicken meatballs from last week's menu? If not, swap them out for one of the dinners this week! They're that good.
Here's what's on the menu this week…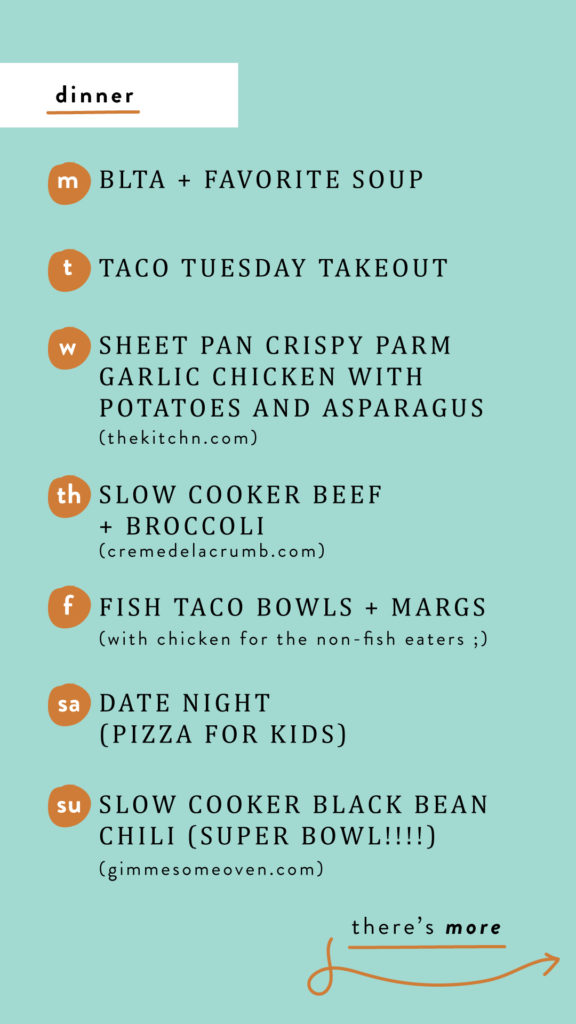 W | sheet pan crispy parm garlic chicken
TH | slow cooker beef + broccoli
F | fish taco bowls (so many options out there… we're going to try this one!) + margaritas (if you have a fave margarita recipe please share in the comments)
SU | slow cooker black bean chili for the super bowl (or your favorite meat filled chili!)
BREAKKIE | mini veggie frittatas, peanut butter breakfast cookies
LUNCH | spring rolls (an oldie but a goodie from my armommy days!)
SNACK | cheese cake cookie bars, pantry party mix
Hope you had a wonderful and restful weekend!
XO, Rae