It's the most wonderful time of the year! But it's also the chilliest. One of the best ways I know of to beat the brrr and keep those winter blues at bay is to invest in all things that keep you warm, which (of course) includes puffers! Makes it so much easier to get outside in the fresh air and walk or play. It took me way too many years to figure this out but once I did, enjoying the winter months became so much easier.
The best part about stocking up on coats is that they can last forever if you find classic fits and styles. This red puffer purchase was inspired by a coat my mom bought when I was Poppy's age and our family lived in Chicago. A coat she still has hanging in her front hall closet and that still looks almost brand new.
WEARING | puffer (wearing a small – limited sizes but lots of pretty colors and the kids version is 70% off!), sweater (a favorite purchase and feels like a sweatshirt – wearing a small but could size-down), joggers (wearing small — also cute from Lou & Grey), Gola sneakers, hat (a fun change from my usual beanies and super warm — also 30% off!)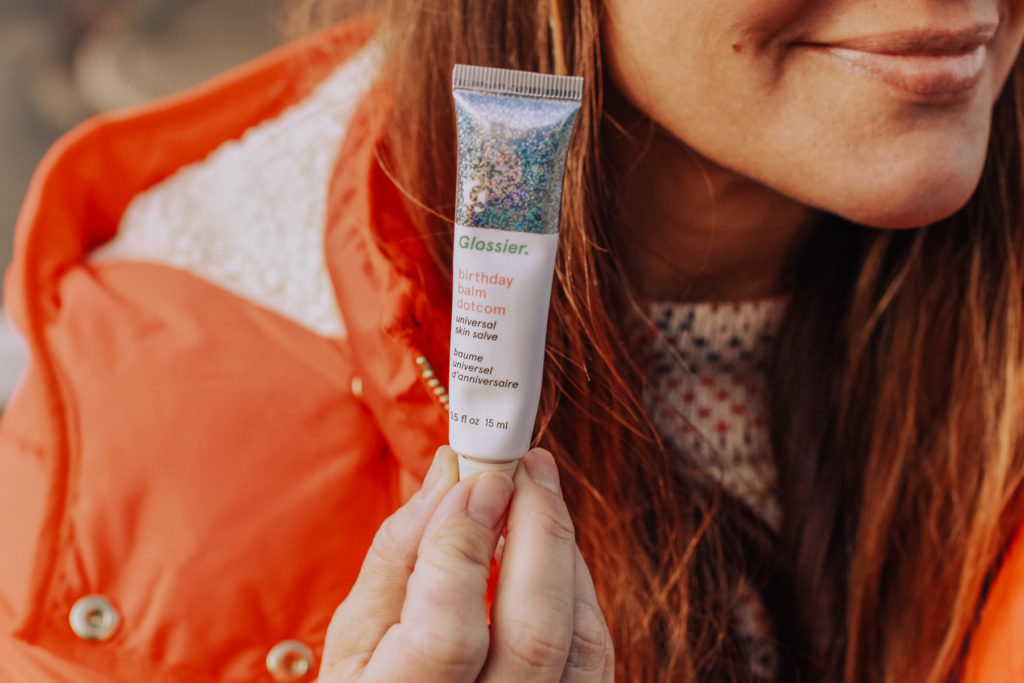 Can't forget my glossier balm dotcom! Been obsessed ever since using a friend's about a month ago. Purchased 2 of the trio sets to share with Tilly and have loved every flavor and tint. Perfect for stockings or friend gifts!
This guy deserves some more air-time, ha! Thanks for being my walking buddy and for not being embarrassed of me when taking pics around town or in front of peoples homes because it reminds me of the Father of the Bride house…
Did you notice!? Can you believe it!? I squealed so loud in the car the other day when we drove by and I saw all their Christmas wreathes going up in the windows — The kids didn't understand my excitement and have since questioned my sanity. Might need to make them watch the movie!
How do you beat the winter blues and stay warm!?
xo, Rae
P.S. – Have you seen our very merry gift guide, yet?