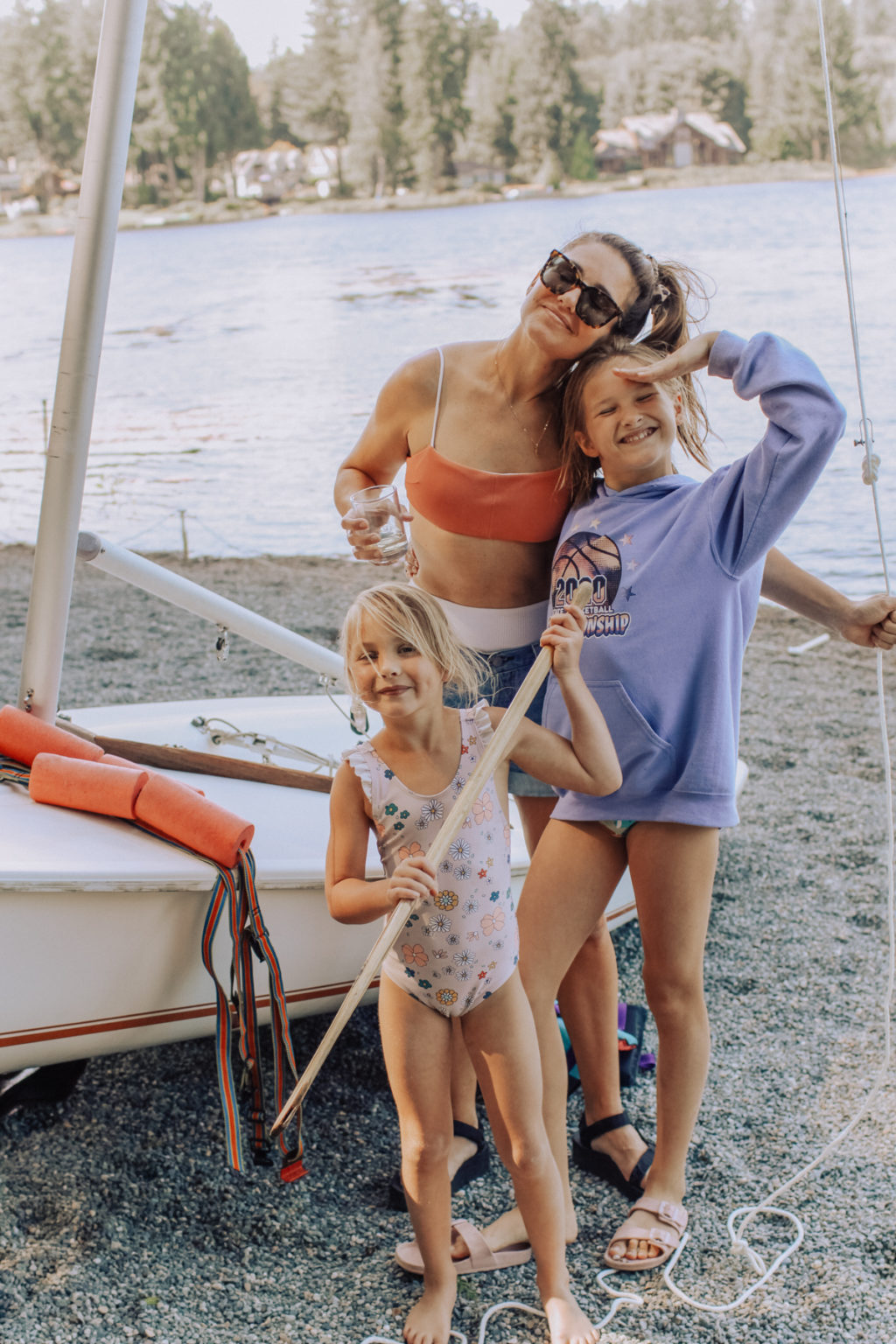 Have you guys picked up on the newly trending phrase, "HOT BOY/GIRL SUMMER" that turned into "HOT MOM SUMMER" real quick (at least on the gram)? I absolutely love silly phrases, plays on words, and slang-talk in all forms (even emoji) and this is no exception. As a person that feels pretty deeply, I rely on the quirkiness of words and language to keep things light and casual. So obviously I'm a fan of HOT MOM SUMMER. There's just one problem. Saying it out-loud feels all kinds of crunchy. After some back and forth in my head (of course… thinking about it way too long) I decided to take the phrase and make it my own as a representation of what I want and who I want to be this summer. As no surprise to you (I'm sure), my chosen tagline is (drum roll please)…"FUN MOM SUMMER". Not exactly original, but 1,000% honest.
I then took it a step further and wrote down 5 things I can do to actually live out my summer slogan. You know what I realized from this exercise? Being fun benefits the kids but it's not really about the kids. Maintaining the fun-ness actually requires setting boundaries, sharing responsibilities, a bit of structure, and prioritizing self care. Our children are our greatest blessing and biggest responsibility so it can be easy to make everything revolve around them, but I'm learning more and more (especially as my kids get older) that one of the best examples I can set for them is how to be in healthy relationships – including with them! Part of that is showing them that relationships go both ways. There's a give and take, and while a lot of that falls on us as their nurturer, provider, and protector, they also play a role in our relationship.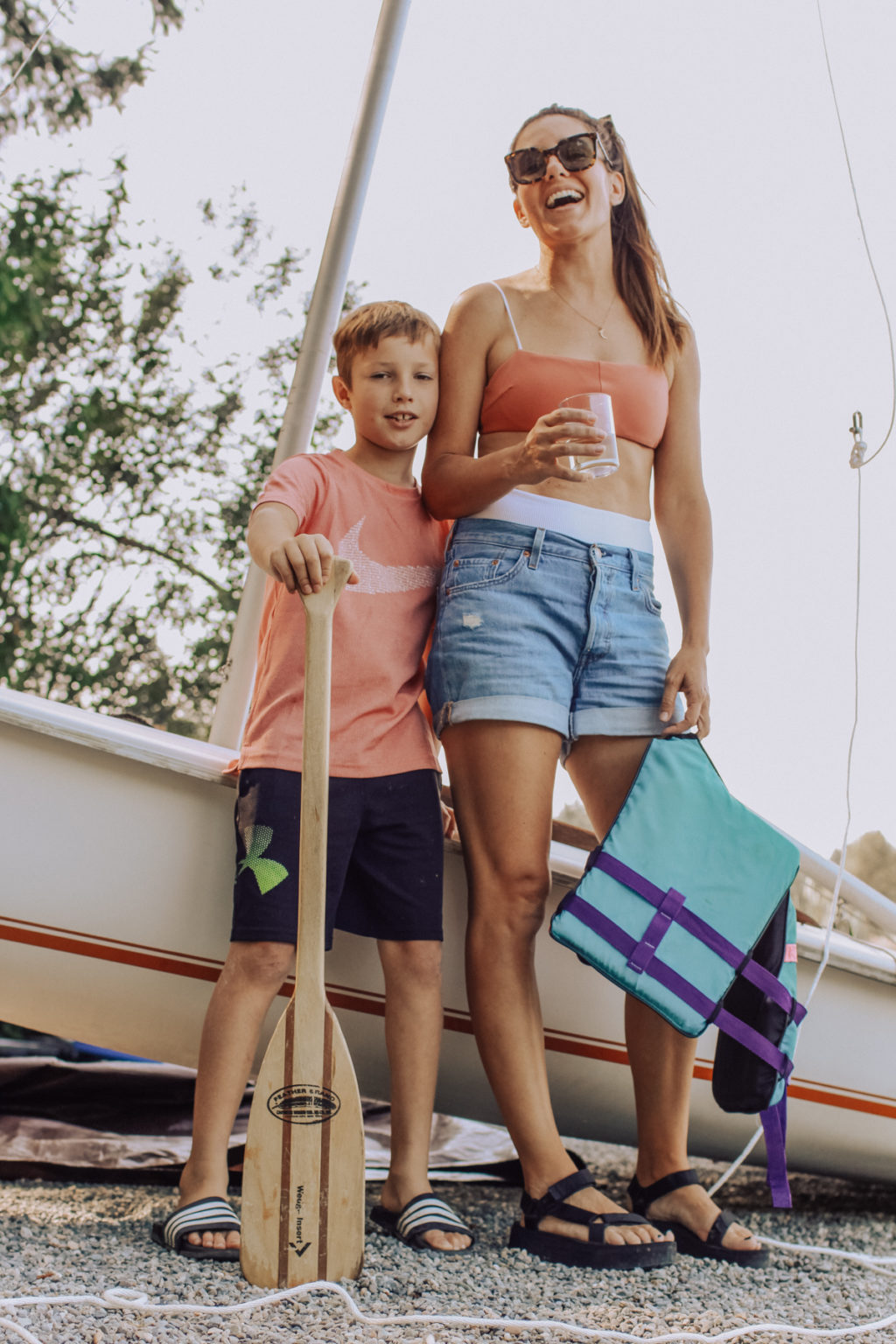 This little exercise was so helpful for me and I highly encourage you to do the same! Find a slogan, word, or intention for the summer, write out some action points, and then SHARE 👏🏽 WITH 👏🏽 THE 👏🏽 KIDS! Communication is a vital part of any relationship and vision is necessary for teamwork to actually werk-werk.
FILL IN THE BLANK: ______________ mom summer.
xo, Rae