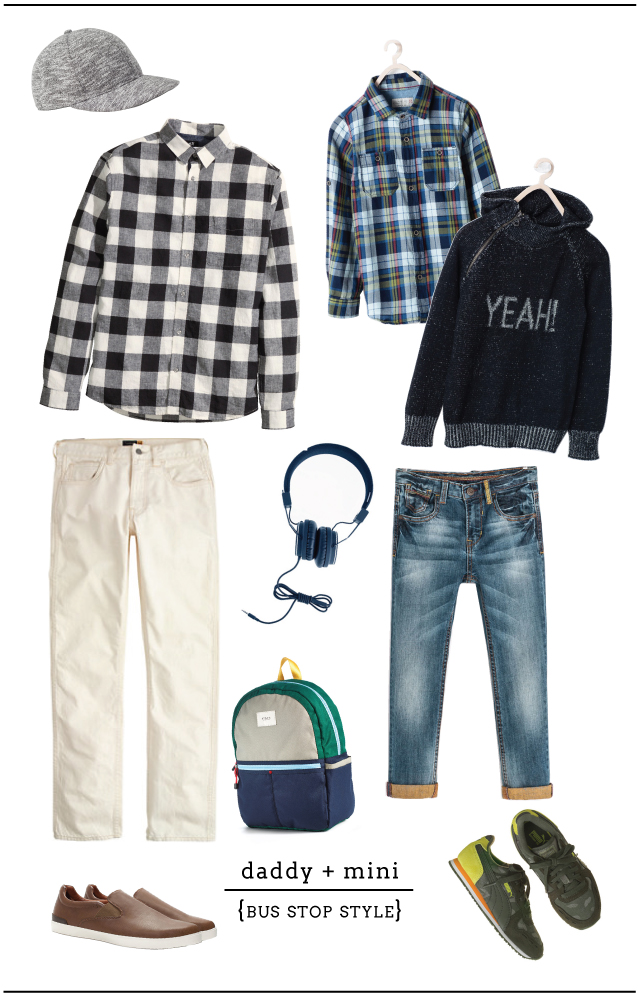 as promised, a little bus stop style for the men in your life! honestly, i could pick out and dress boys all day everyday — it's the girlie stuff that tends to trip me up a little! hope you like!
for DAD: hat, top (option), pants (option), shoes
for MINI: top (option), sweater, jeans, shoes, headphones (option), backpack
i finally got around to doing a little back to school shopping earlier this week but am only about half way done and still need to decide on backpacks! purchasing a new backpack for back to school is like a tradition around here… and since it's something they carry everyday i also tend to splurge a little too. however, after talking to several moms who purchase new ones when the old ones are worn out, i'm starting to feel like a major sucker! what do you guys usually do about backpacks?
xo . rae
ps – love the state backpacks (pictured) because for every bag purchased, they give one away to a child in need in the US… they also put on motivational rallies and events that create change in communities. so cool. and so are their bags!