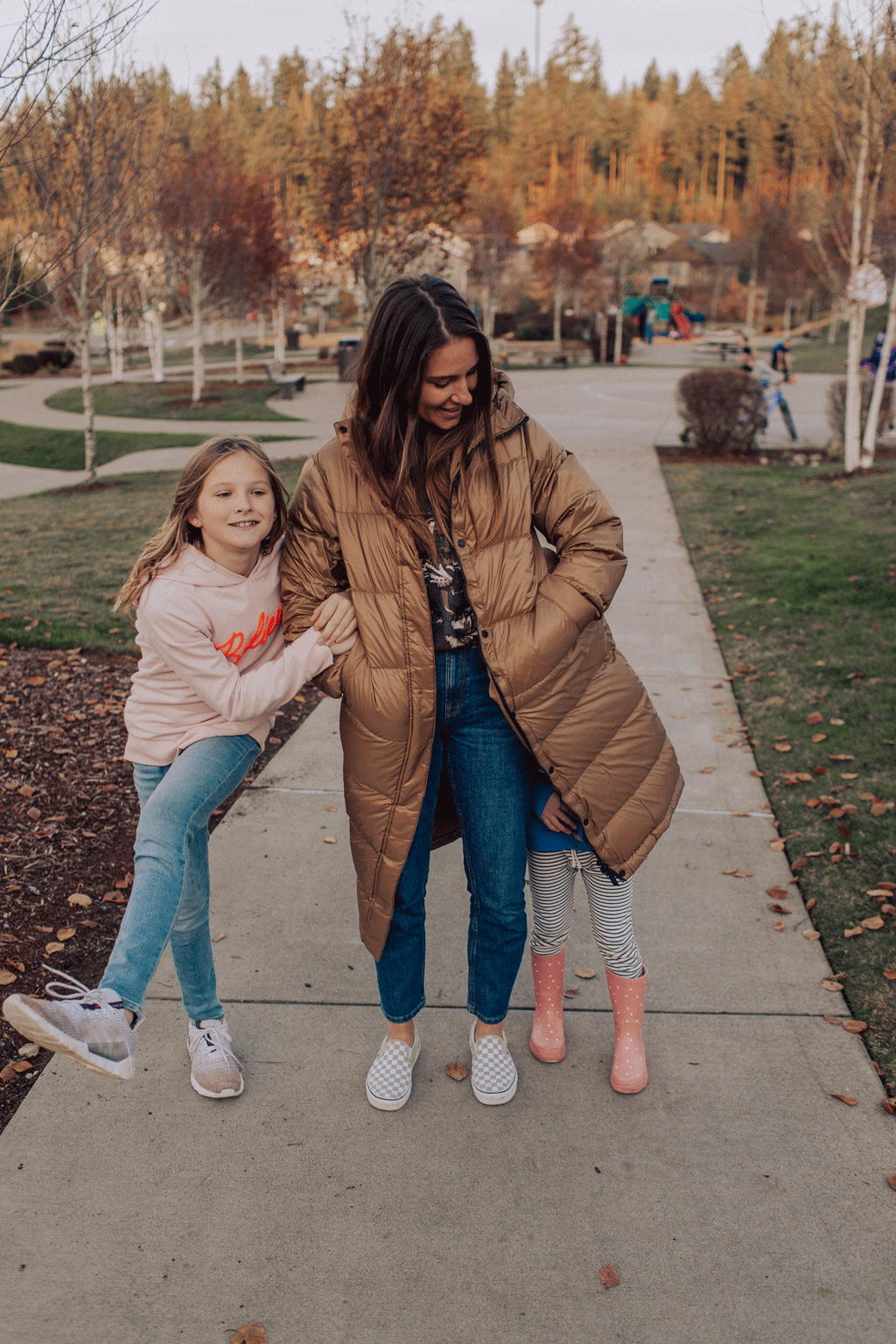 It's Friday, I just spent at least two hours trying to troubleshoot and upload the GIF above (worth it!), and it feels like we packed three weeks of things into the last 5 days sooooooo, I'm going to keep this short and sweet! Here's 5 things I've been doing or thinking lately:
Fully celebrating daylight savings and any evening that we get to stay home by getting into my pj's at 5:00pm and pouring a glass of wine to go with them. Feels like the right thing to do.
As I mentioned yesterday, since Halloween we've decided to cut way back on screens in our home. Disclaimer: I fully support parenting with screens and don't think we need to be scared of them, however things were feeling a bit out of control in our home and a "reset" seemed like the best option while we figure out what boundaries will work for us… that being said, we've already had 2 cheat days and I'm not mad about it, ha! Again, more on this issue next week but so far it feels good not having to regulate all the different screens and apps!!!
FROZEN II movie tickets are on pre-sale… have you bought yours!? My dad forwarded me an email from atom tickets and I'm forever grateful. Thinking we'll go the week of thanksgiving when Oz is home from WSU and the kids have half days!!!!
Something I've been thinking about: YOU DON'T HAVE TO BE THE BEST AT SOMETHING TO SHARE IT WITH OTHERS!!!! Whether it's hosting a get-together or opening an Etsy shop or anything in-between. It's actually impossible to become one of the best and develop your skills, business and passions if they don't have room to breath and grow and develop? I know I've learned this in some parts of my life but am working at applying it to others and it feels very exciting and scary at the same time. Is there a skill, project or endeavor you've been keeping to yourself because you don't feel good enough at it to share?
One of my goals for the second half of fall and all of winter is to be outside more with the kids which inspired my sleeping bag coat, ha! It's so warm and cozy and I don't dread sitting down on a bench or bleacher… also keeps me warm when wearing leggings or ripped jeans. Also wearing the Everlane cheeky straight jean and love them!!!! (STYLIST TIP: I would order your usual madewell/j.crew size and a size down and see which you like best! Everlane is really good about returns.)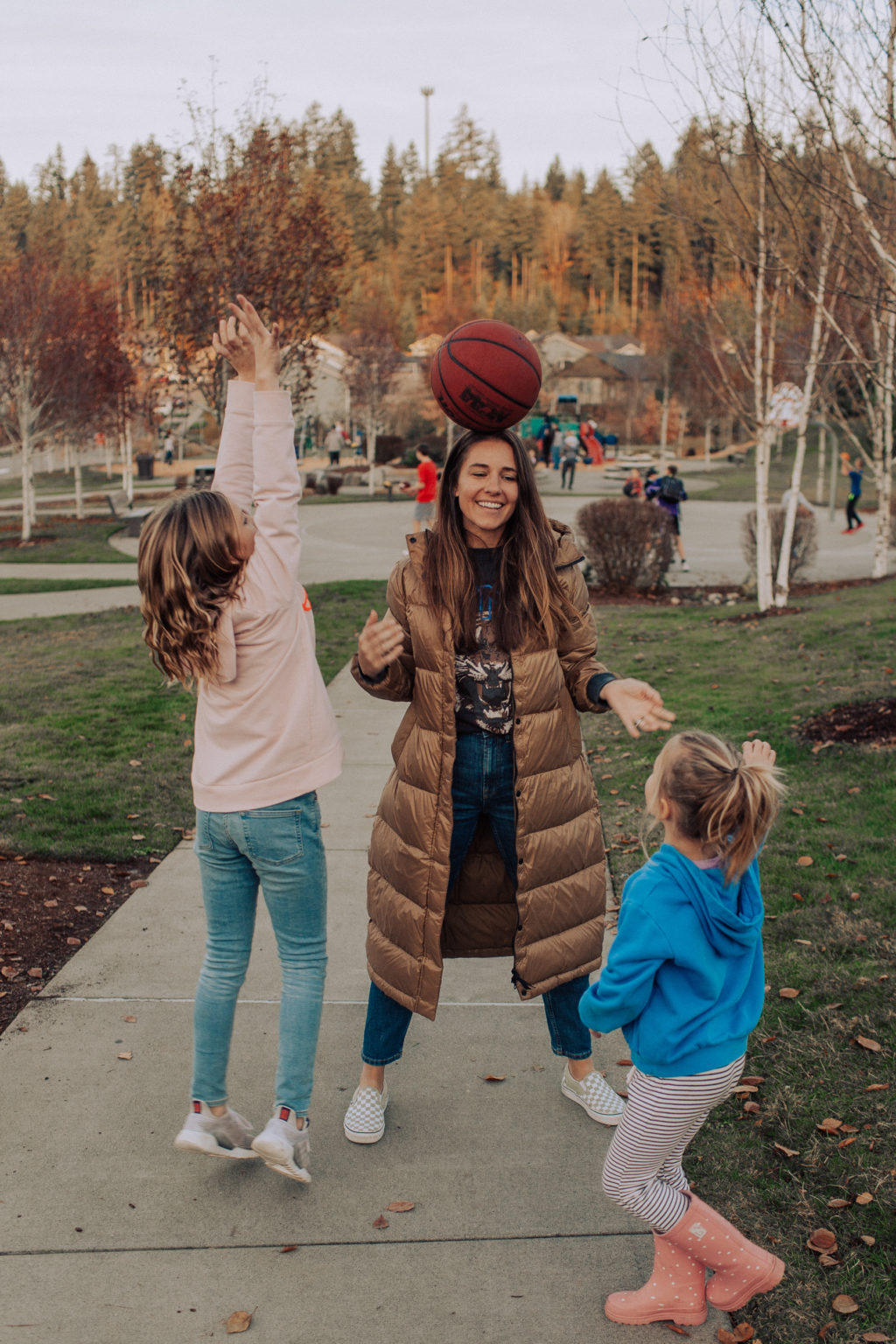 Please chime in on any or all of the above.
All my love and happy weekend, friends!
xo, Rae