When your a pint sized traveler, vacationing usually starts once the bags are packed and loaded in the car. But for those of us adulting, it starts long after the security check. Today we're making the process a little easier on you with some cute luggage tags you can print at home, fill-out and tie to your bags before heading to the airport. Bonus, these cuties will also make it easier to spot your suitcases on the baggage claim carousel!
Details and the download below :)
LUGGAGE TAG FREEBIES
You'll Need:
card stock
twine and ribbon
do-dads, charms, keychains, pom-poms, etc. (optional)
hole-punch
scissors
luggage tag PDF — CLICK TO DOWNLOAD!
Here's How:
Download file, print on card stock and cut along dashed line. Hole punch at the top in the circle, fill-out, and hang on twine.
Tie to handle of luggage bags. Add ribbon, pom-poms, trim and other embellishments (see ideas below).
Pom-pom and tassel is from my gift wrap stash of goodies and the monster charm is from HERE.
I decided to design the tags for our trip to Phoenix and love how they turned out. Kinda fun to add a personal touch to our bags!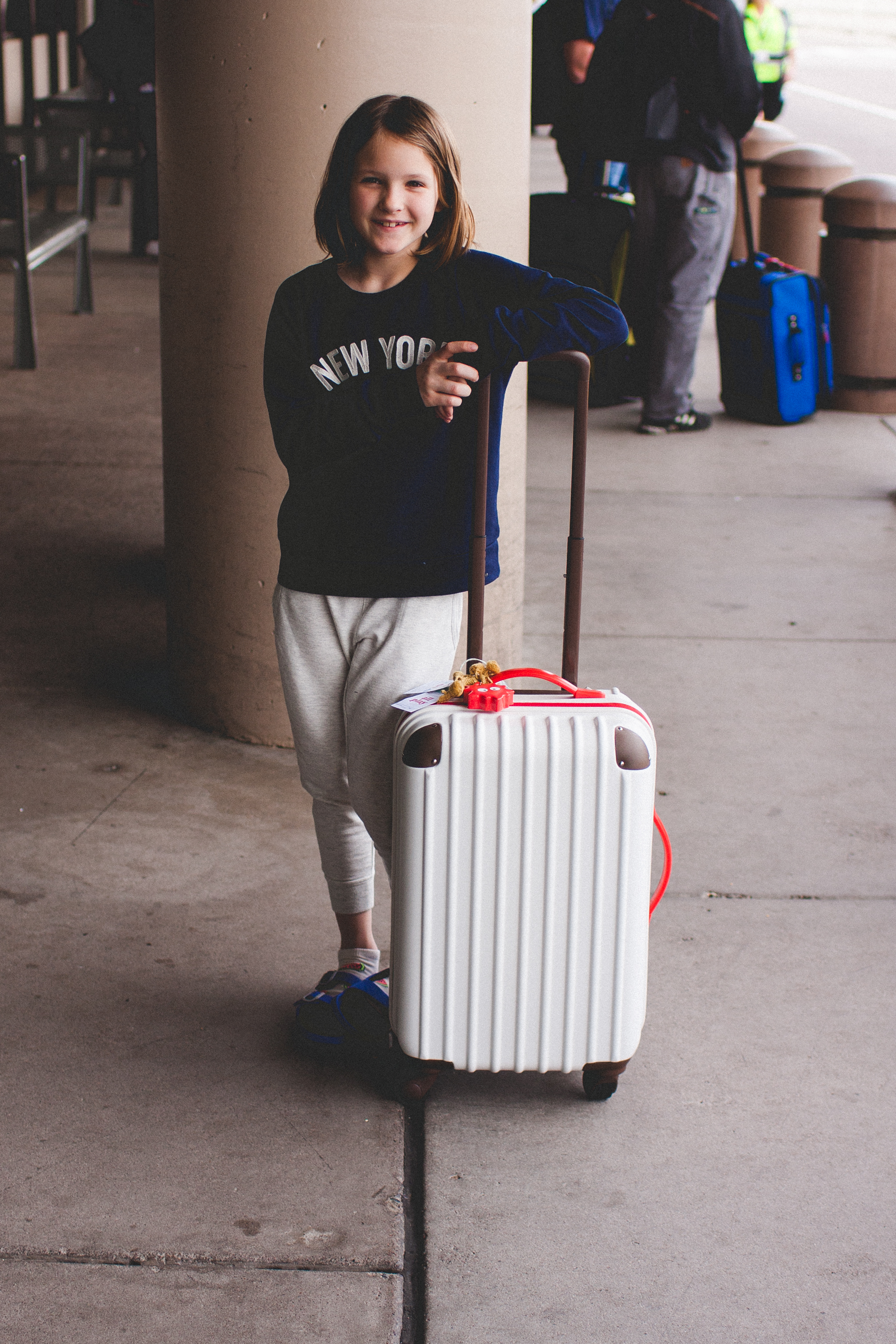 (suitcase from the Love Taza line at Target!)
What's the most stressful part of traveling with kids for you?
For me it's getting everyone, their carry-ons, tech devices, shoes and blankets through security without annoying the mob of people behind us…. I get anxiety just thinking about it, HA!
On the way home from Phoenix (I had all the kids while Johan returned the car), the guy behind us in the security line was so impatient while I unloaded all the thiiiings into the gray bins, that he cut in front of us (!!!). It was 4:45am and we were kind of a circus so I guess I can't really blame him, LOL. But it was a good reminder to be extra sweet and encouraging to mamas who are traveling, running errands or doing just about anything with kids. It makes all the difference, right?!
XO, Rae
SaveSave