happy monday friends!
i so appreciated reading everyones input and thoughts about finding out baby's gender or not  and after going back and forth without a strong feeling either way, johan and i had the ultrasound tech stick the results in an envelope for us so we could do a big reveal on our trip to phoenix with the kids. so without further adieu….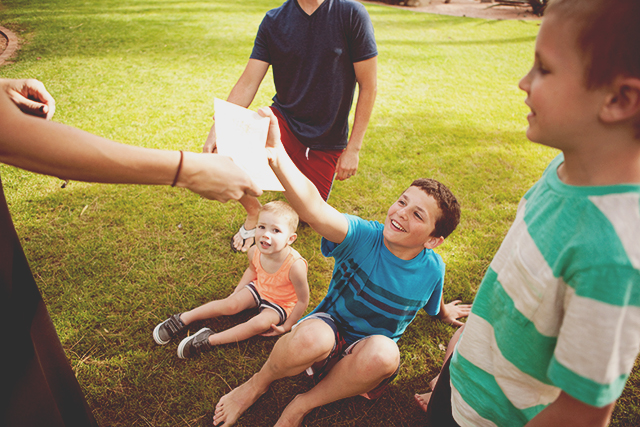 //the envelope, please.//
//the suspense is killing big sis.//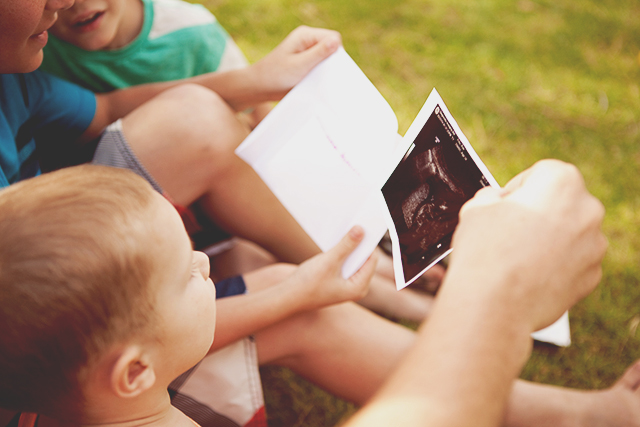 //not sure griffin knew what was going on exactly, but was totally into it.//
//i see pink!//
//tilly's face says it all… girlfriends excited and relieved to say the least, but i think it just confirmed what she already kew. she's been talking about a baby sister from the beginning and despite my rebuttal that God has a wonderful plan for our family and we don't get to decide her response was quite simply, "yeah, then why would he give us another boy? it's a girl." she may have known something we didn't.//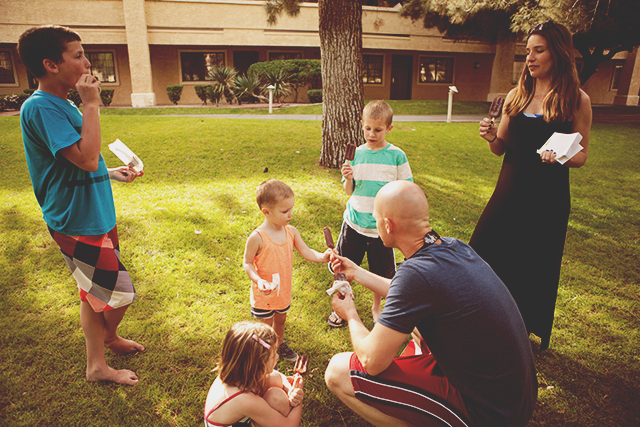 //it was a fun moment that required celebratory fudgcicles of course.//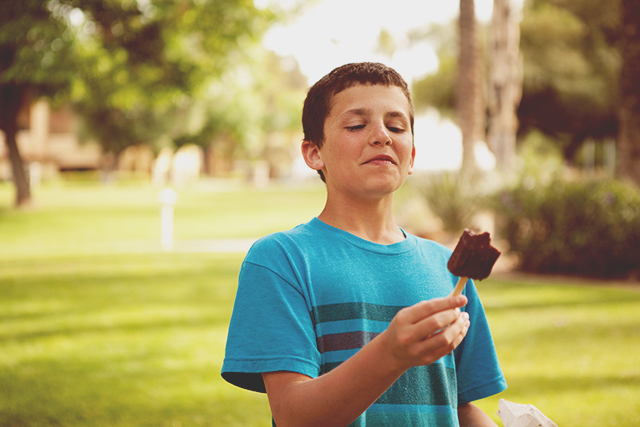 //can't believe he'll be the oldest of 5…(sigh)//
//or that he'll no longer be the youngest. (double sigh)//
so my final verdict – i still prefer waiting to find out vs. spilling the beans early, but this moment with the kids in the grass and sunshine instead of recovering in a hospital bed was rather priceless.
feeling extra lucky to have these pictures to document our growing tribe – hopefully no. 5 will one day look back and know how much we loved her – even before we met.
a big fat thank you to my new friend connie who came out to our resort (that was actually just a hotel with ridiculous amenities) to capture this moment and a few others from our day that i'll post later!
thanks for letting me share the big news with you…
mwah!