I have a very important question! If I started a wine label, would you buy some!? Ha! I mean, at this point I might as well turn my bad habit into a business, yes? Kinda joking, but I have been throwing around a few silly quarantine/homeschoo/covid inspired wine names with friends and it's fun to think about.
I have another v. important follow up question for you, but first lets look at some cute clothes!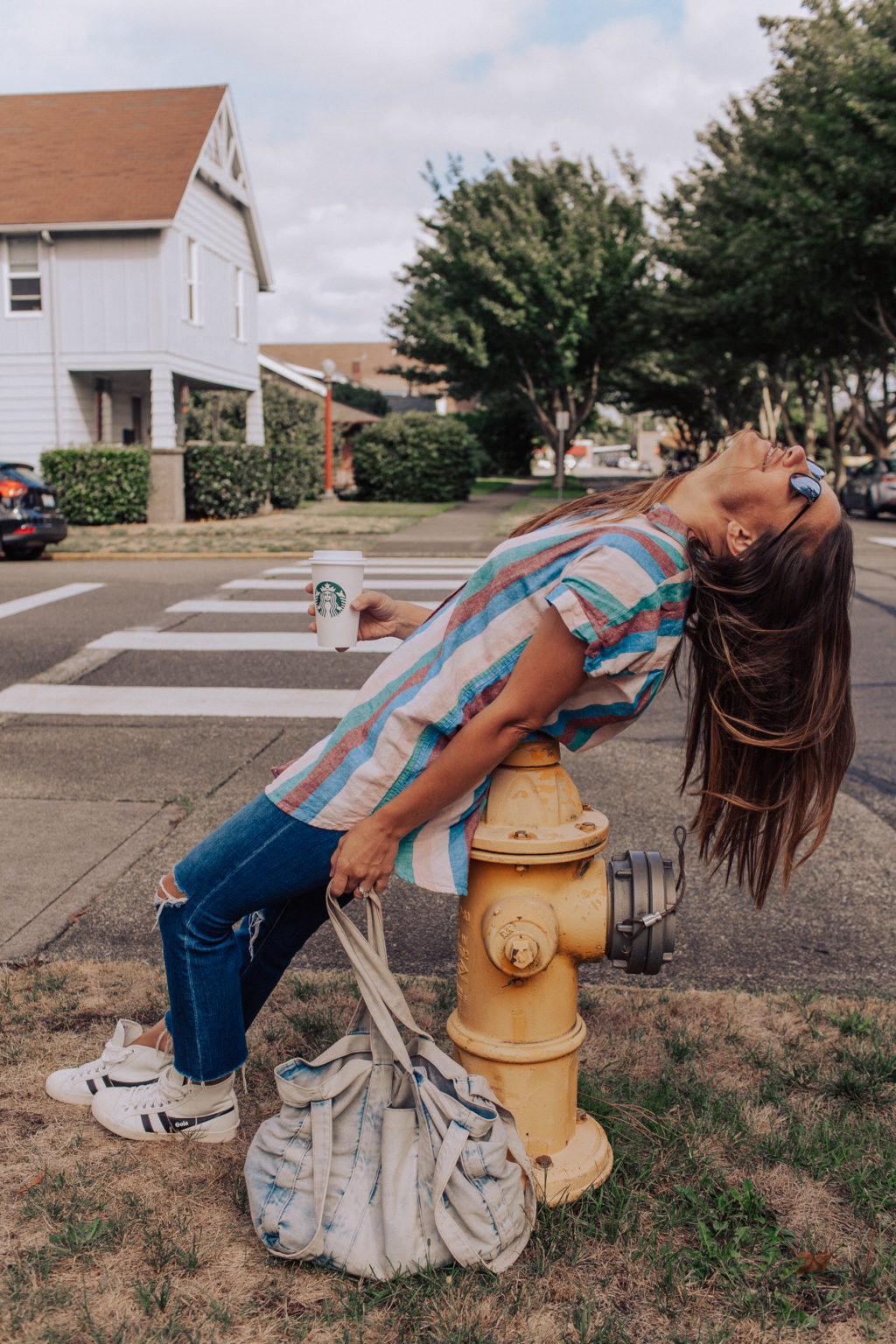 FRIDAY: My favorite (most worn) dress is back in stock! Looks just as cute as a swimsuit coverup in the summer as it does over jeans or layered with a sweater in the fall… and everything in between.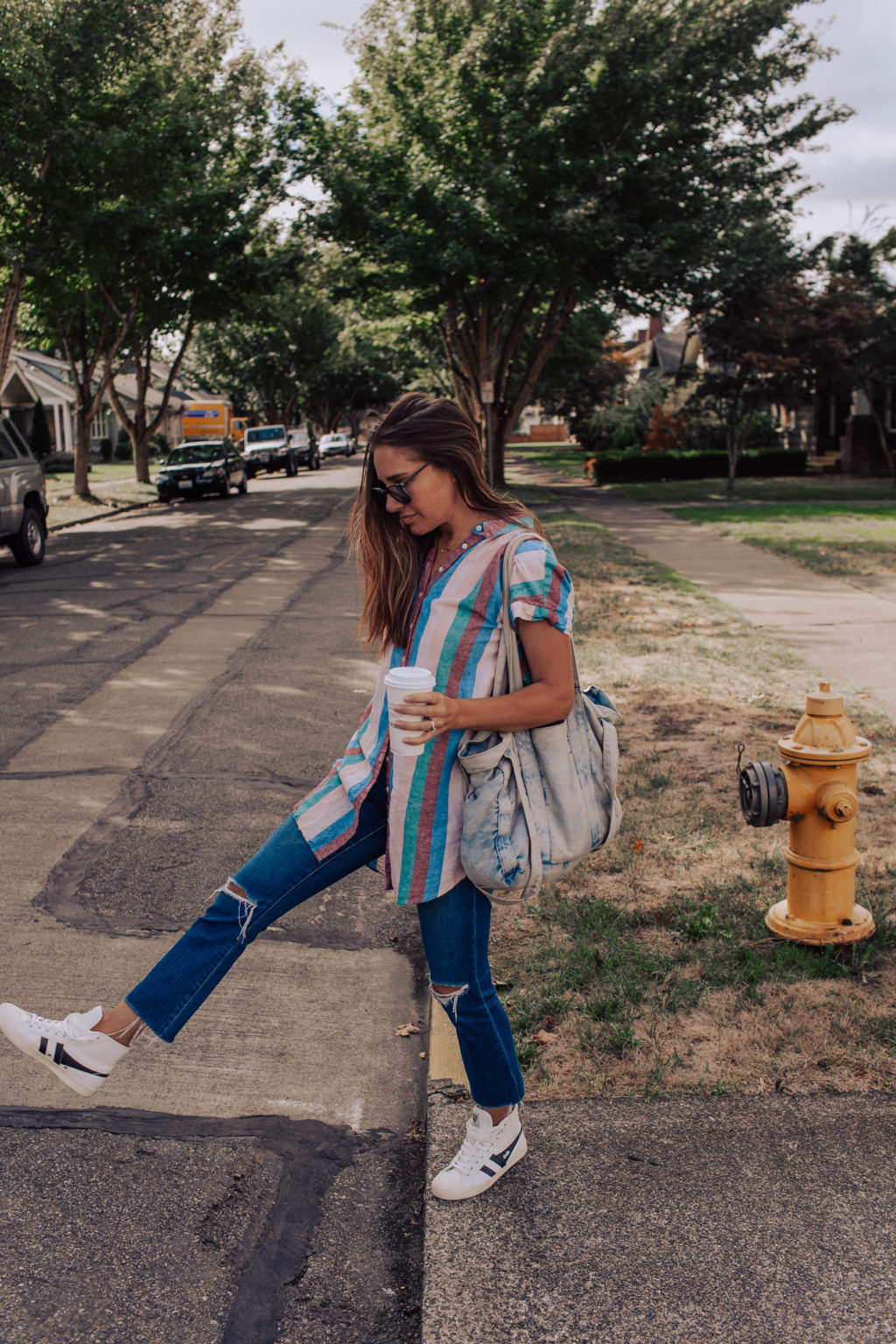 SATURDAY: Feels like a lounge suit but could also dress it up for a backyard BBQ, happy hour, or date night. The smocking is flattering, perfectly girlie, and also incredibly on trend for this summer (and probably many to come). Plus the husband LOVED it, which is rarely my goal when getting dressed (I was raised not to dress for boys), but makes me so happy when it happens!
I was a little skeptical of the size and placement of the pockets but they lay and move so well with the fabric that I actually really like the interest they add. And although I probably won't be walking around with them full, it's nice to have somewhere to put my debit card or a handful of rocks Poppy thinks are "special".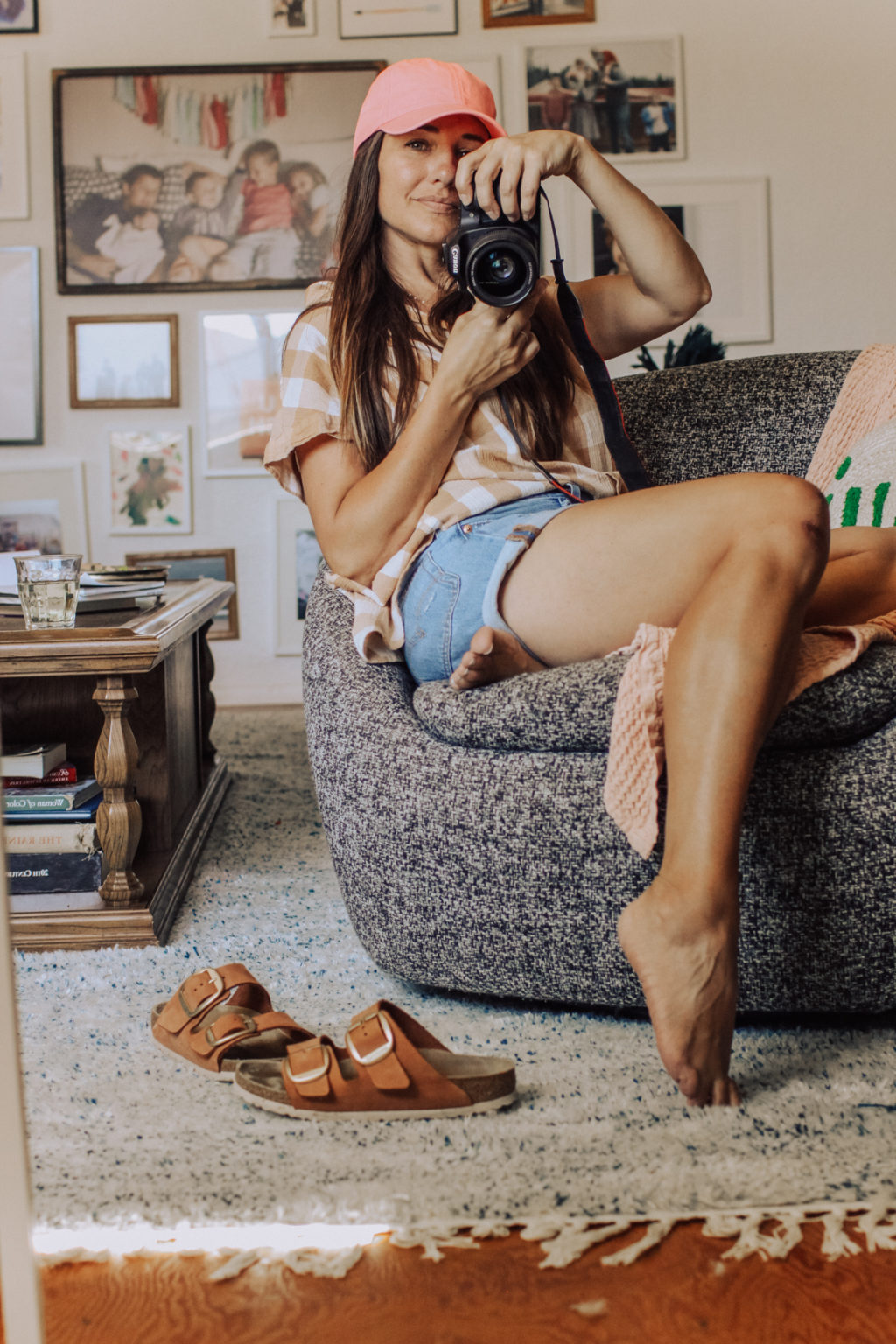 SUNDAY: I miss church. We're really bad a tuning into the online version. I need to be better about it. The End.
CENTRAL TOP (same in solid) | HAT (I want it in the orange too!) | SHORTS (more sizes here — bought my usual Levi size, one up from Madewell size. Fit is roomy and comfortable with a mid-rise! Levi's forever.) | BIRKS
Now back to my follow up question. If you could start any business or career, what would it be!?
Here's to a week full of working for what you want — better health, more date nights, opportunities to be generous, stronger faith, better relationships, more finances, quality time with the kids, an AC window unit (lol), etc.!
After yesterday when our house warmed up to 87 degrees, I'll be working towards that last one! I can usually manage up to 82 inside, but old homes get HOT! Also, no wonder I freeze in the winter when our thermostat is set to 68 degrees… wish we could bottle some of this up for January!
XO, Rae