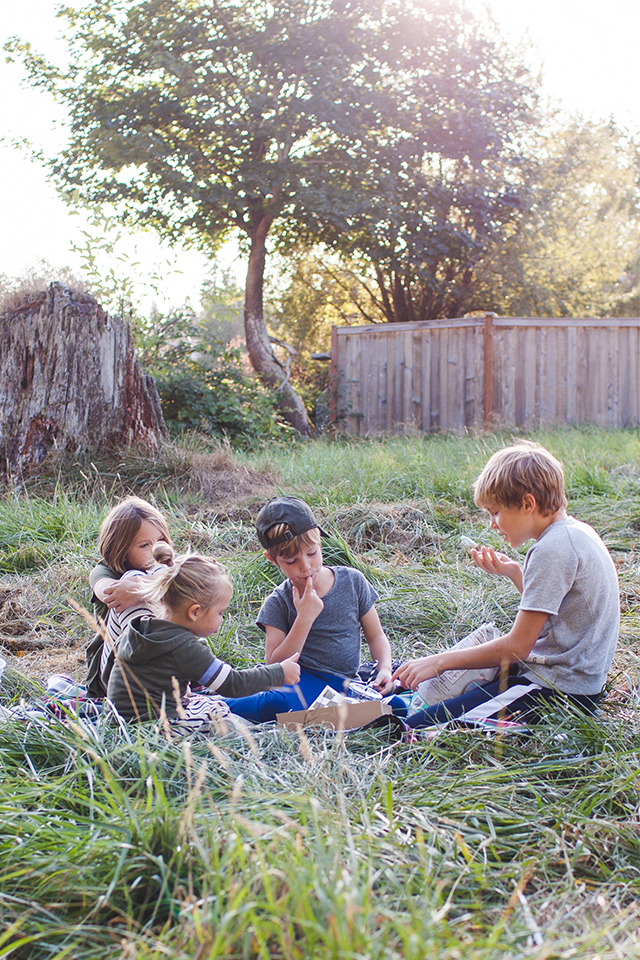 Cheeeyeck!
We made it though the first full week of back to school and I don't think I've ever been so excited for FRI-YAYAYAYAYAY!
A quick recap of how things have been going… The kids love their teachers and I love hearing all about their day when they get home. The whole concept of having to go to school 5 days in a row has Griffin a bit confused, but every morning he gets up and is such a trooper and every night he falls asleep super fast. Tilly's anxiety levels are at an all time high (or after a long beautiful summer, I just forgot how bad it gets) and no one but Ozzie and Espen seem to be able to stay asleep and in their own beds at night. Clearly we have some work to do, but I am feeling extra lucky these days to be doing life with them, their big brudder and their daddy too!!
With the weather getting colder and rain in the forecast next week, we decided to take advantage of the sunshine so packed up our after school snack and headed to a wooded trail area just a few minutes from our home.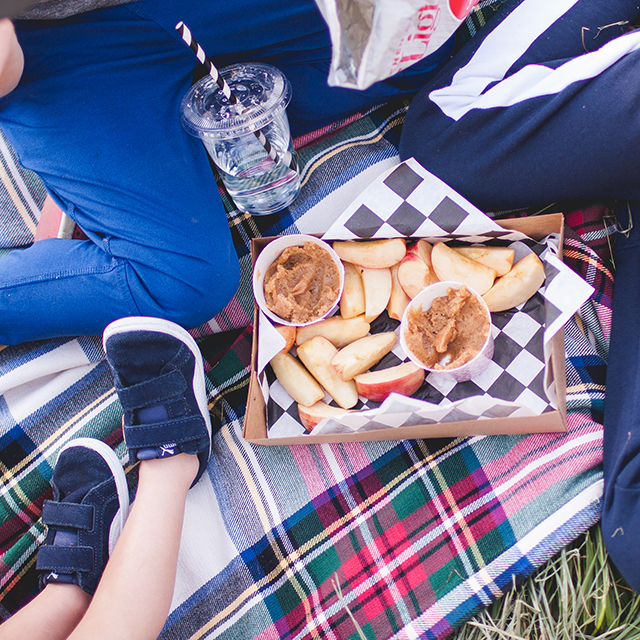 Are you guys ready for a mind blowing apple dip? Make it this weekend and I promise you'll have your family and guests singing your praises. Here's a few other apple dip options.
PEANUT BUTTER APPLE DIP
1/2 cup peanut butter
8 oz cream cheese (pull from fridge 30 minutes or so before making so it's warmed up a bit)
1/4 cup sugar
3/4 cup brown sugar
In a medium bowl, combine ingredients and then use a hand or stand mixer to whip together.
Serve with sliced apples! Cover leftovers and store in the fridge.
I read somewhere this week that the outdoors makes the best playroom and I couldn't agree more.
Griffey sandwich :) So fun to have all three of them at the same school this year.
Hope you all had the best week. Cheers to a fun weekend!
xo, Rae
SaveSave
SaveSave
SaveSave
SaveSaveSaveSave
SaveSave
SaveSave