I'm teaming up with Basic Invites today (YAY! Thanks for supporting businesses that support this blog!) to share some of the amazing paper goodies they have. When they reached out to me earlier in November, I was prepping to host Thanksgiving dinner at our home and jumped at the chance to order some of their Turkey Day invites. I'm a sucker for a good invite but often forget to send them out for Holidays and family affairs… But not this year!
As a designer I'm also really picky about the style of cards and often want something less traditional or more personal. Working with Basic Invite and ordering printed samples was super easy and took all the stress out of the process — they have a crazy amount of color options and let you edit all the wording and details — and they turned out so good it was hard to choose one. Here's a peek at my order, below.
turkey & toasts | this is the invite we ended up choosing. In addition to adding some pink and orange to the text, I loved that I could switch up the  flower and leaf colors around the corners too!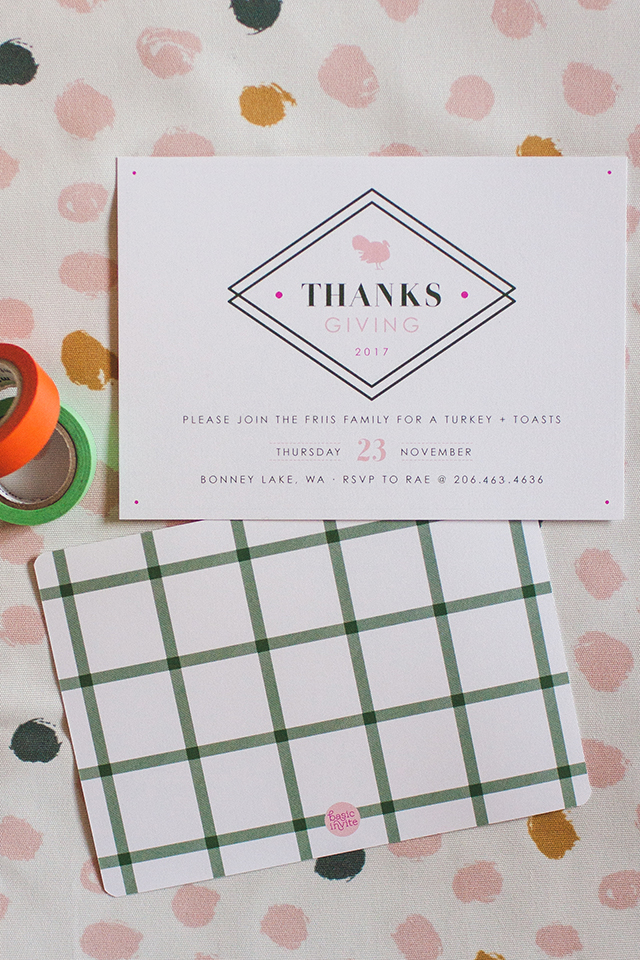 thanksgiving | This one was hard to pass up and I love how the backside turned out too!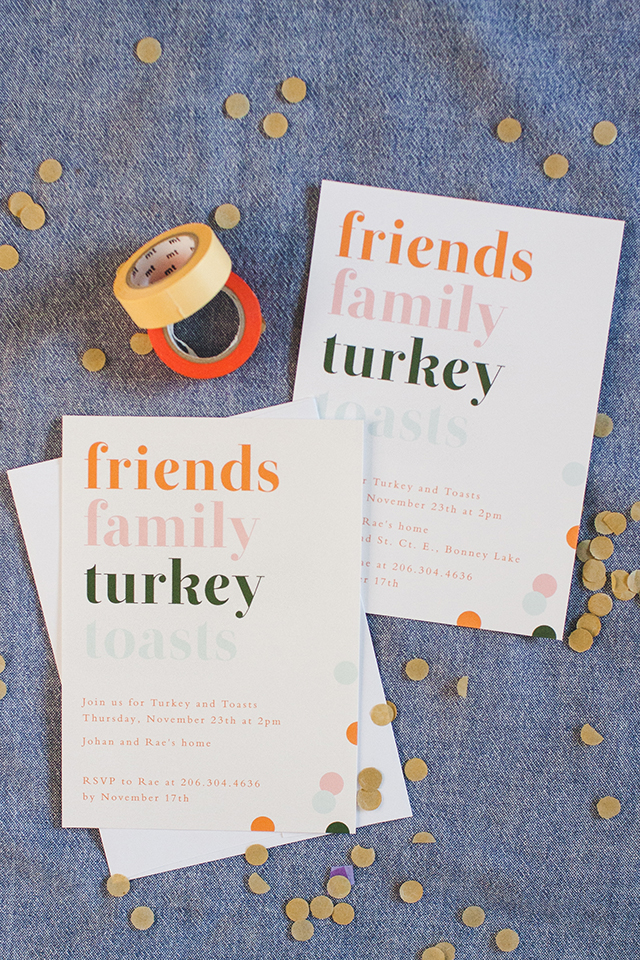 friends & family | Loved how colorful, fun and casual this one was.
friendsgiving | It's hard to pass-up kraft paper and gold foil details this time of year so this one was the runner up, but we also had family coming over and I didn't want them to be confused by the "friendsgiving" invite.
Such a hard choice, right!? And they look even cuter in person!
Basic Invites has over 250 photo Christmas cards and tons of great holiday dinner party invitation to choose from and is currently offering 30% off with the coupon code: holi30
You can also find them on facebook, pinterest, instagram and twitter to stay in the know regarding products and promotions!
Getting excited for Turkey dinner at our house tomorrow. Nothing better than spending time with friends and family… just hoping all the details and food come together! If your in the same boat, we've got this!
xo, Rae