Proud to say I survived another family camping trip and although I had a few moments of "ohmygoshthissomuchwork" and a long week of unpacking, putting away all the things, and doing laundry, it's safe to say we had the best time and I miss being in the sun, playing in the water, and watching the kids live their best lives. After posting some pics and videos of our trip to Eastern Washington, and being pretty open (borderline obnoxious) about the fact that I consider myself "not a camper", I got a couple requests from likeminded people, to share some camping tips. Figured I'd turn it into a post in case it helps anyone else. A couple summers ago I also shared a HOW TO LIKE CAMPING post, which might also be a good resource if you want to check it out next!
A small disclaimer before you keep reading… These tips probably aren't for you if your idea of a good time is roughing it or being one with nature for more than a short hike or yoga sequence. This post is for the people that love some fun and games, appreciate creature comforts, could use a break from their everyday routine, and would do anything for some quality time with their people. Those are the things that keep me saying yes to camping trips. That and the fact that the kids are in heaven 85% of the time.
10 tips for family camping
GO WITH FRIENDS THAT CAMP, OR PICK THEIR BRAIN/RAID THEIR CAMPING GEAR BEFORE LEAVING: Camping with friends is the best! Camping with friends that are seasoned campers is also pretty great. Just, don't borrow anything that you don't want to have to pay to replace :)
SLEEPING PADS, BLOW UP MATTRESSES, COT, ETC. ARE A MUST: I need to take my own advice on this! In my experience, people are usually up late and up early so if those few hours of sleep aren't at least a little blissful, then neither will your people be the next day. Make the purchase of such items easier to swallow by finding ones that will also work for guests or slumber parties. Nothing worse than dropping a ton of money on something you only do a few days a year so make it as multifunctional as possible. I would also add, if you plan on bringing a blow up mattress, triple check that it holds air for an entire night before you go (speaking from experience)!
OVERPACK: You might be inclined to think a hammock, washing buckets, tablecloth, s'mores sticks, camp chairs for everyone, beach umbrella, board games, oversized floaties, air lounger (actually the best idea!), corn hole boards, tiki torches for luau night, etc. are overkill but I promise you will be glad you brought them, even if the process of packing it up and cramming it into your car gives you anxiety like it does me. Again, camping with others who are like minded when it comes to activities helps and makes it easy to split up part of your packing list.
DON'T FORGET THOSE CREATURE COMFORTS: Like your favorite knife, cutting board, serving tray and bowl (rimmed cookie sheets and baking pans work if you don't have durable options!), tee shirt dress, running shoes, Gathre mat, etc. Whatever makes you feel inspired, at home, or a little cute! I know my mother in law will even pack flowers and a vase (or potted plant from home) to decorate the picnic table.
PRAY FOR GOOD WEATHER: But plan according to the weather report. If it looks like rain, might want to invest in a tent made for rain and pack all your clothes and towels in plastic bins instead of duffle bags (we do this regardless! Most of our stuff is packed in the big black bins they sell at Costco right now and then loaded onto a cargo carrier like this one). 100 degree weather? We have friends that hauled a window mounted air conditioner and set it up in their tent and I think would say it was a very good decision.
MAKE FOOD FUN + EASY-ISH: If you're camping with friends, make a meal plan and split things up! Cook things ahead of time if applicable. Also, don't be afraid to buy snacks and things you wouldn't normally buy for everyday consumption — like cheetos and sugar cereal. LOL. Or don't and accept that your kids will be mooching snacks off your friends that did, all while giving you a hard time about it. (Speaking from experience here too! HA!)
BRING A STOCKED FIRST AID KIT: That includes stuff for allergies, boo-boos, bug bites/stings, sunburns, headaches, etc. And don't forget flashlights.
PICK A GOOD CAMPGROUND FOR BEGINNERS: Is there a store within a reasonable distance? Can you easily pick up ice for the coolers? What about bathroom and shower facilities? Of course you will survive if not, but it makes it easier to relax during the packing process if you know you can access any forgotten necessities.
IT MIGHT TAKE YOU A WEEK TO PACK AND A WEEK TO UNPACK: It's normal, at least for me and the sooner I accept it, the better my attitude/mood/etc. is! Enjoy the process!
ASK FOR HELP: Even though I usually feel confident in my food planning, I tend to feel a lot of pressure when it comes to making sure I buy enough food and don't forget anything. So I ask for a lot of backup from Johan in this area. We will often go through our list together and do the shopping together. Helps so much! You could also take it a step further and ask Grandma to make her famous blueberry muffins to take on the trip (or whatever your version of that is) or hire a sitter to watch kids while you pack/unpack/do laundry/run errands. A little goes a long way!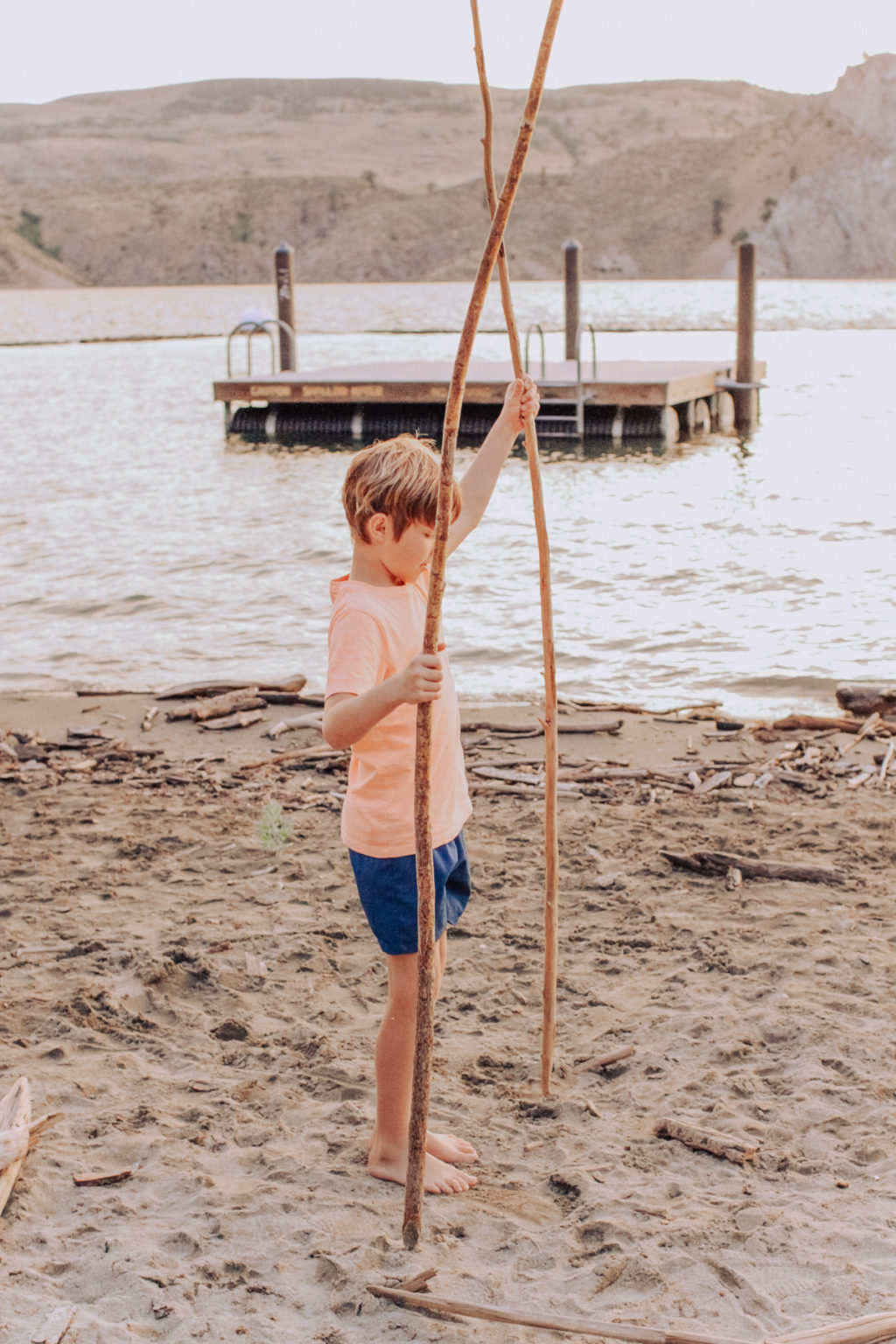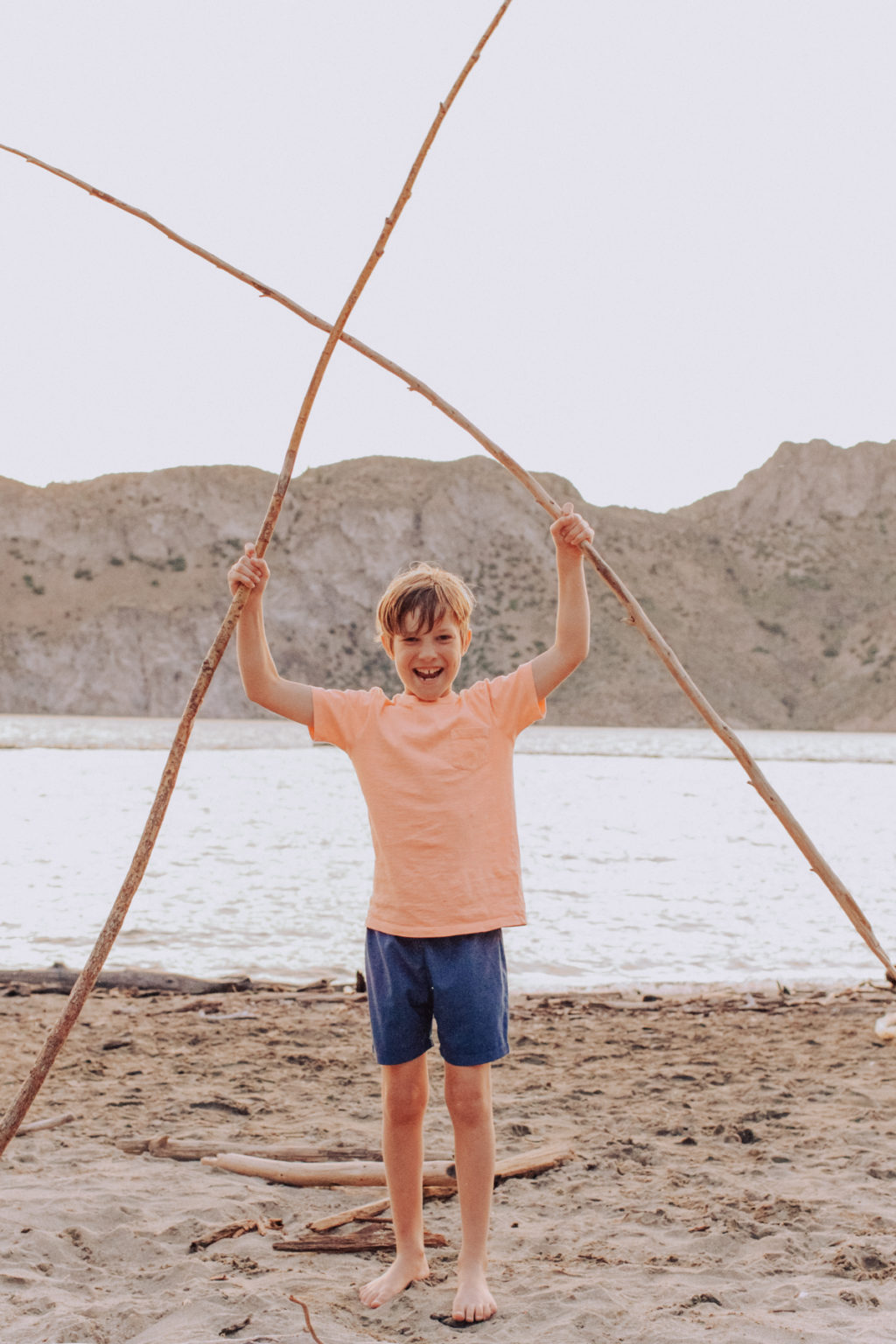 Camp mornings are kinda the best!
Me all trip (above)! Coffee or a cocktail in one hand. Sunscreen in the other!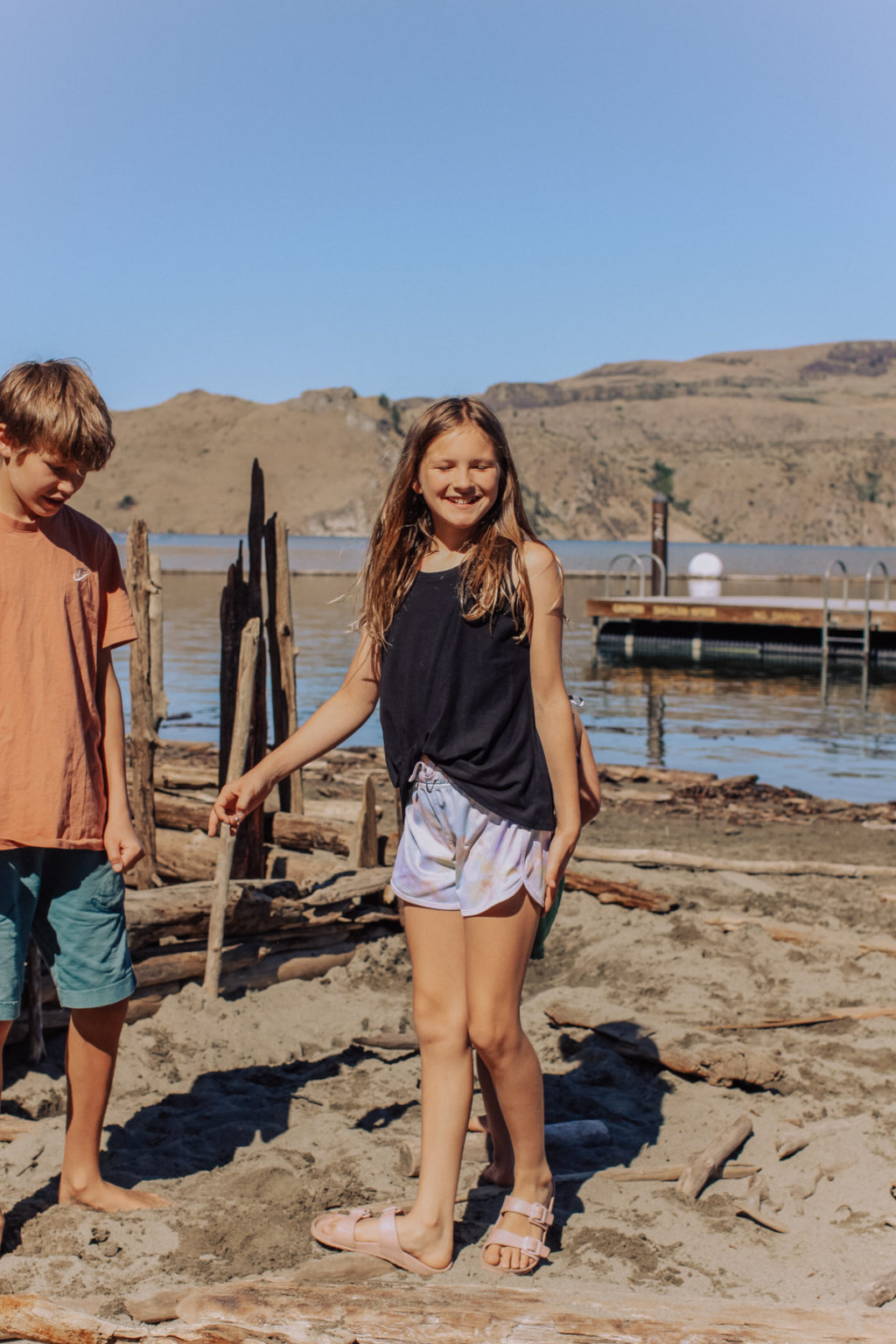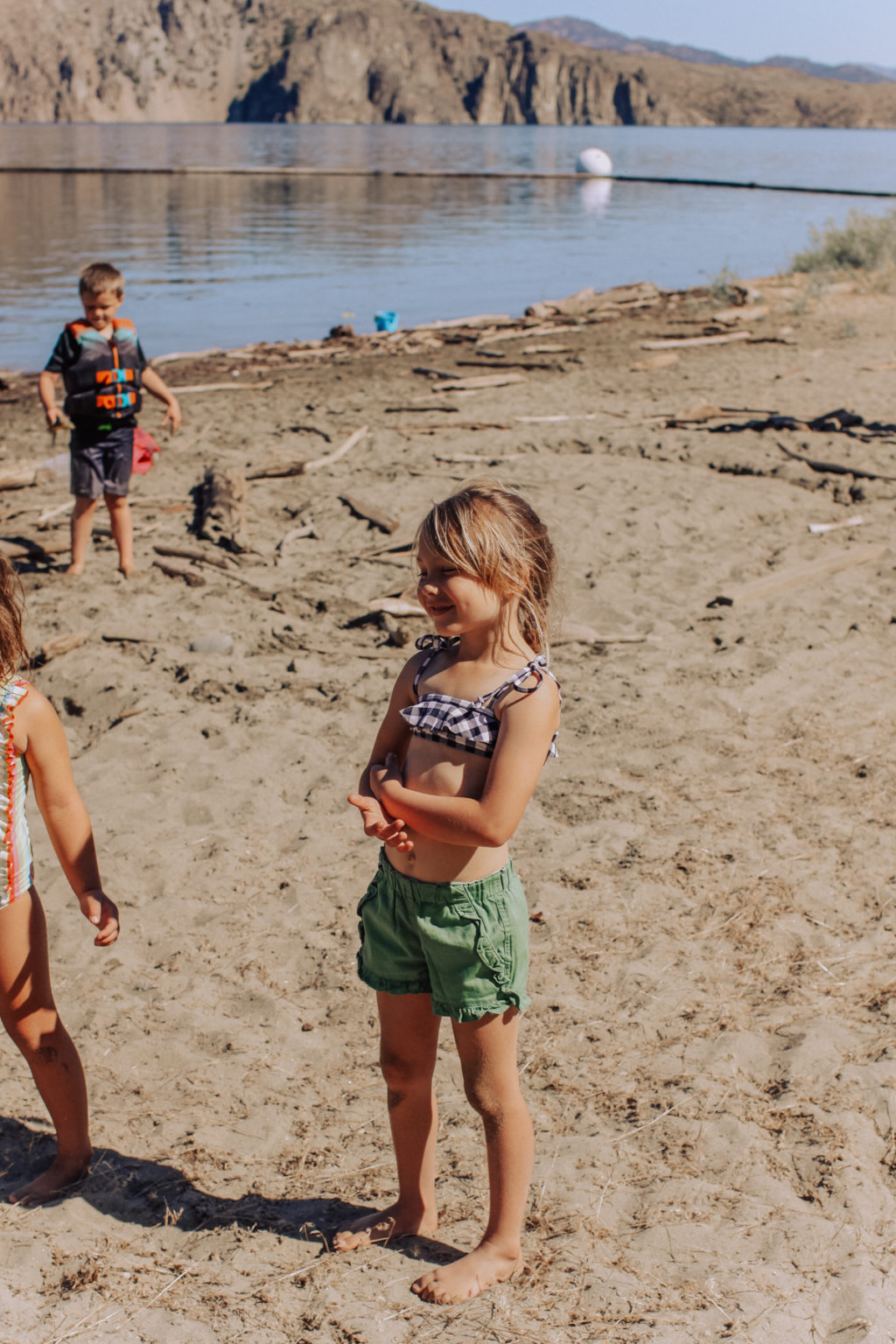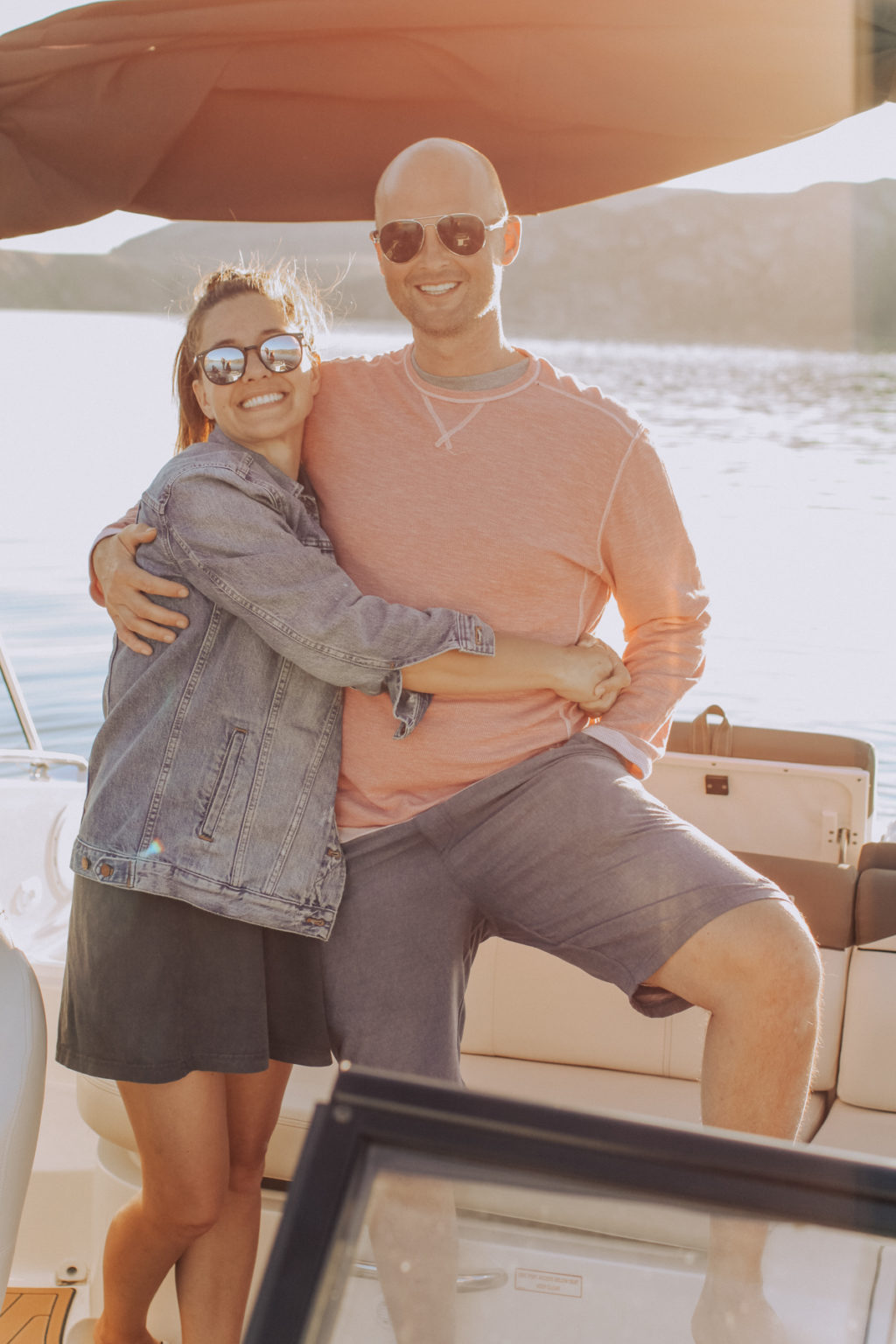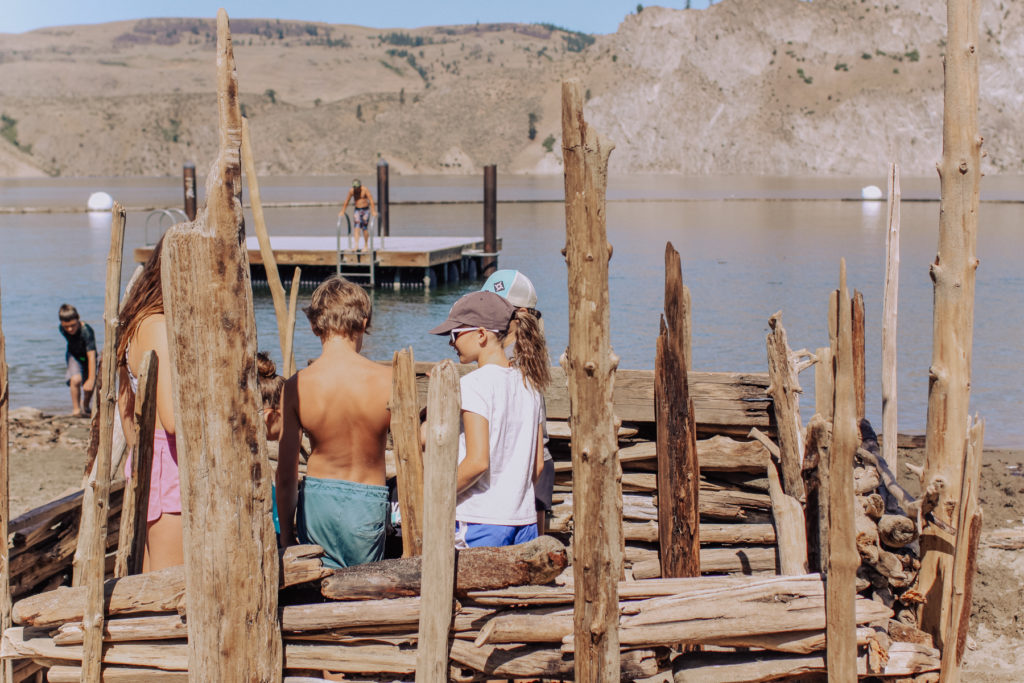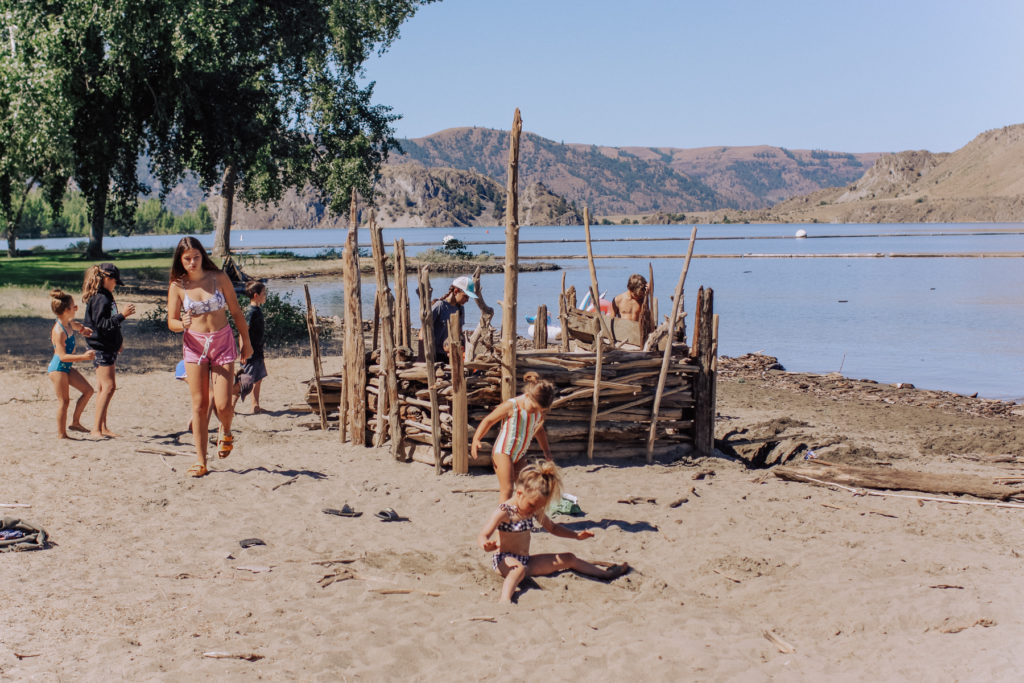 So much progress on the beach fort!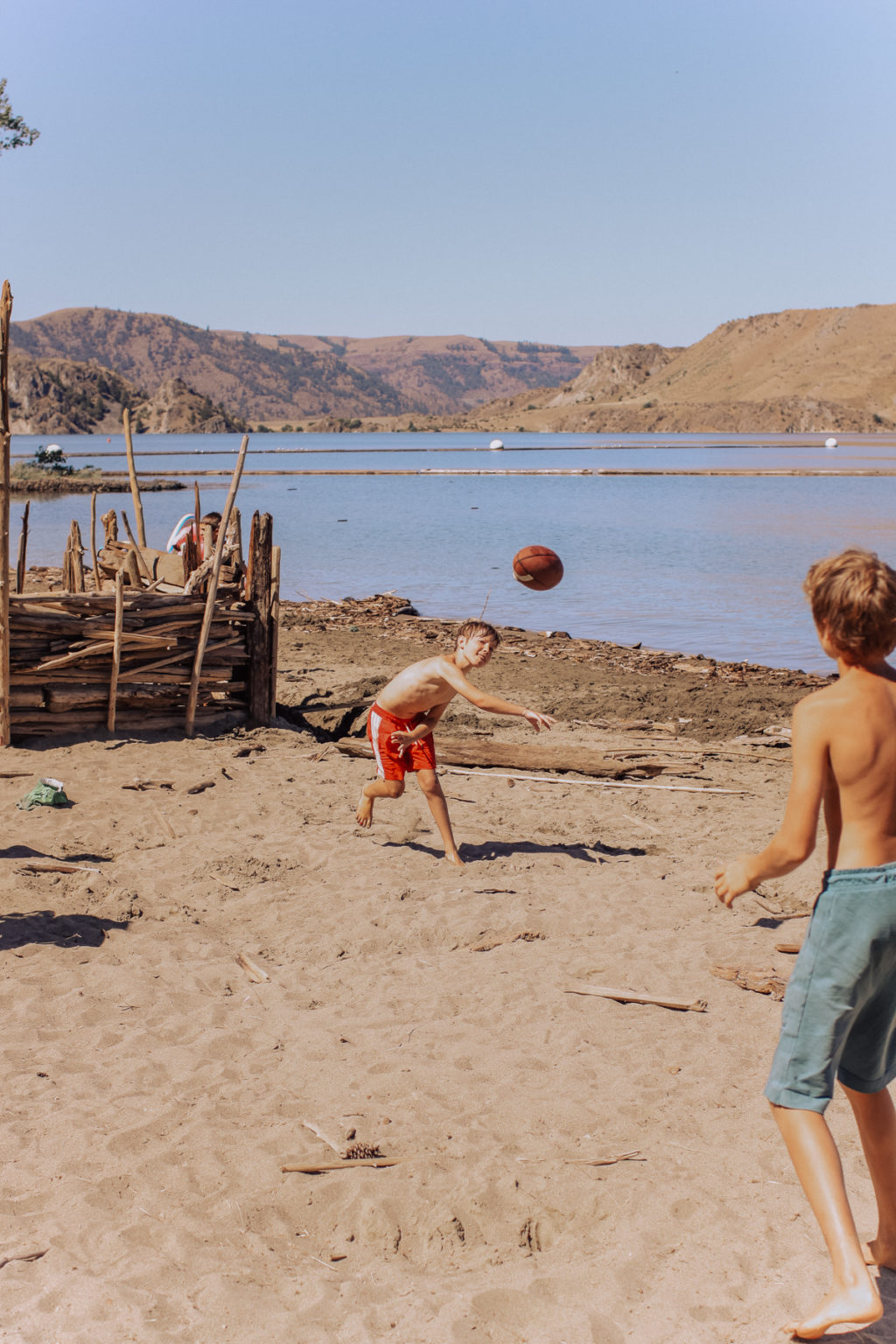 These boys and their puppies!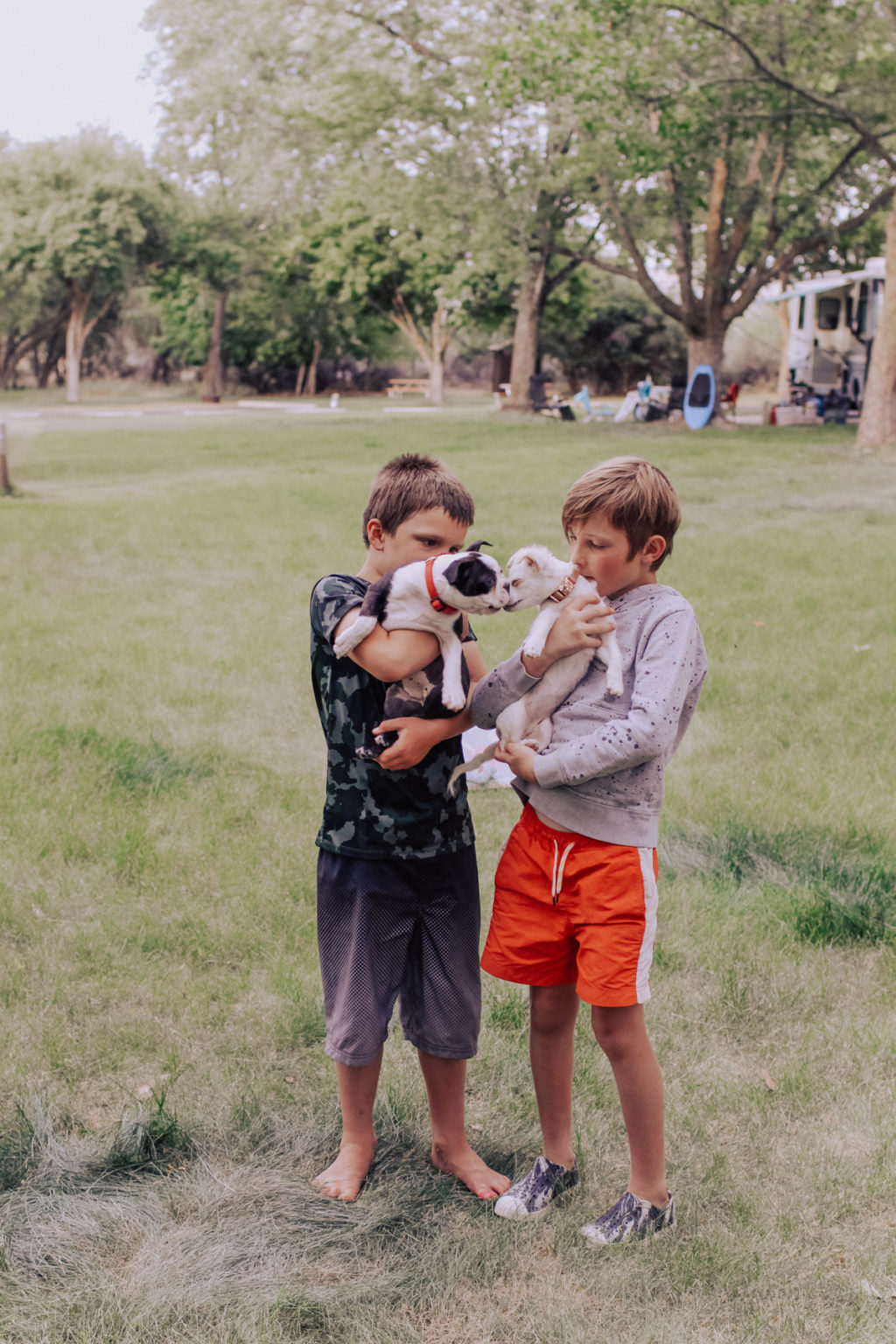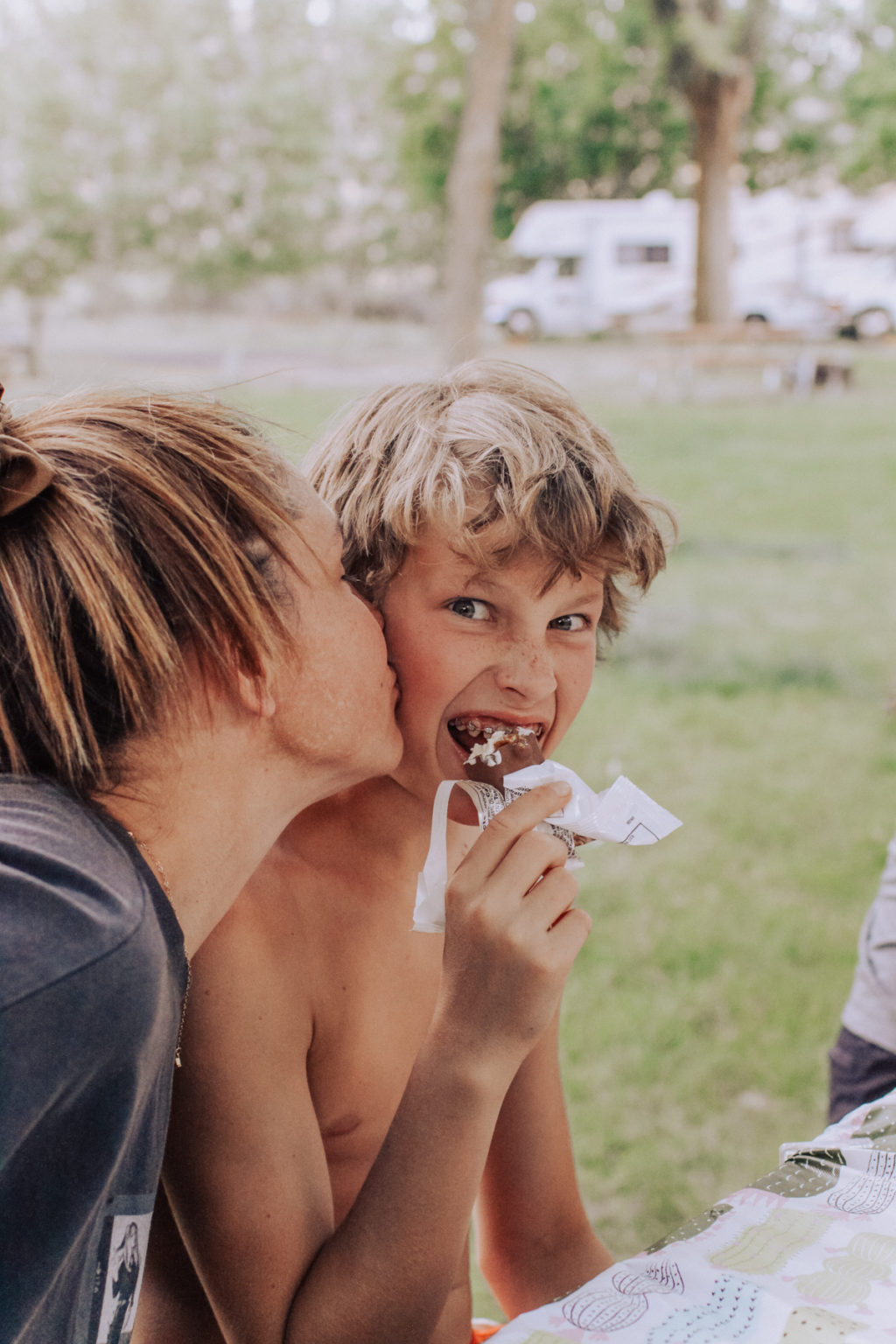 I grabbed a "stick the teeth on the shark" game at Target for Griff's bday festivities and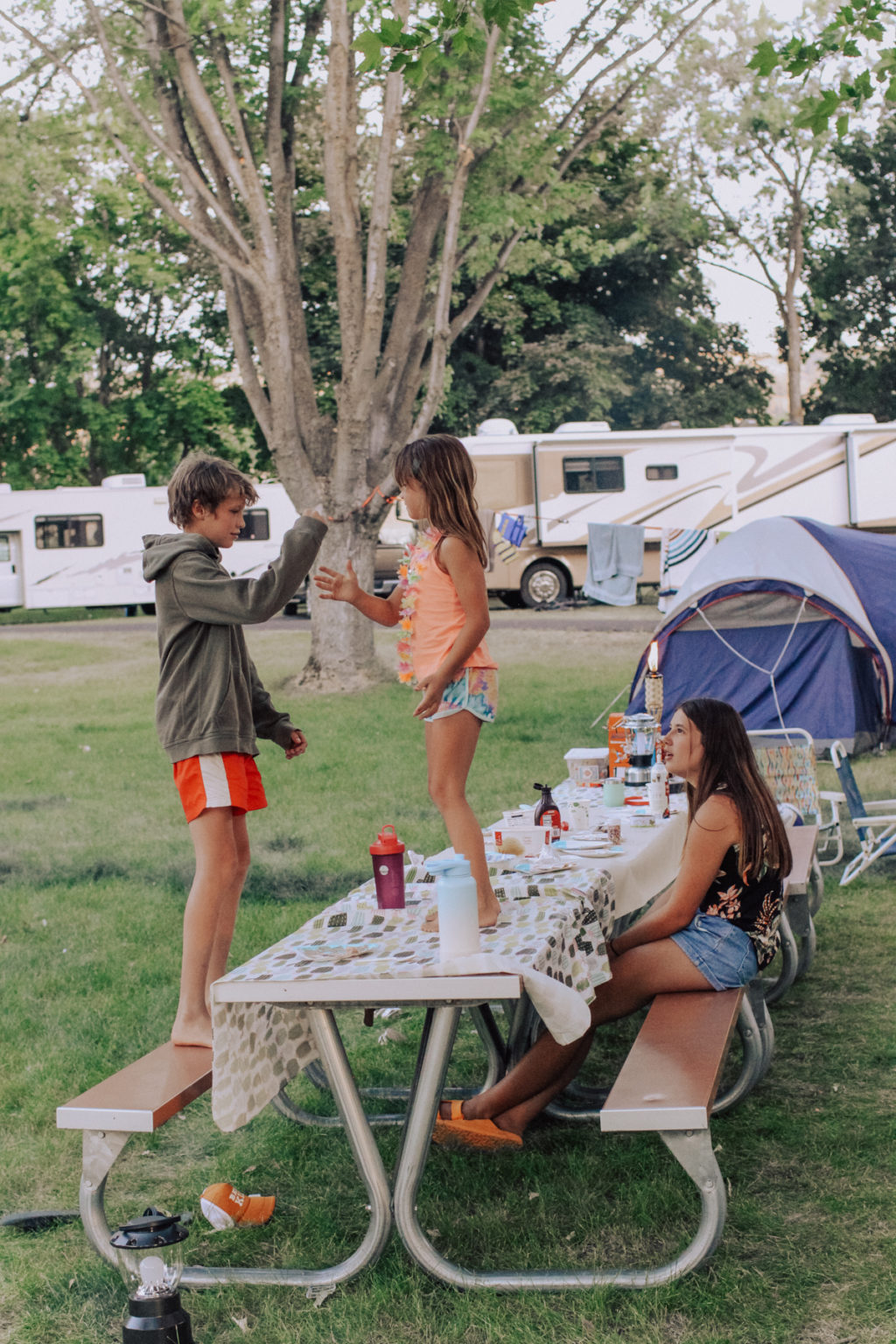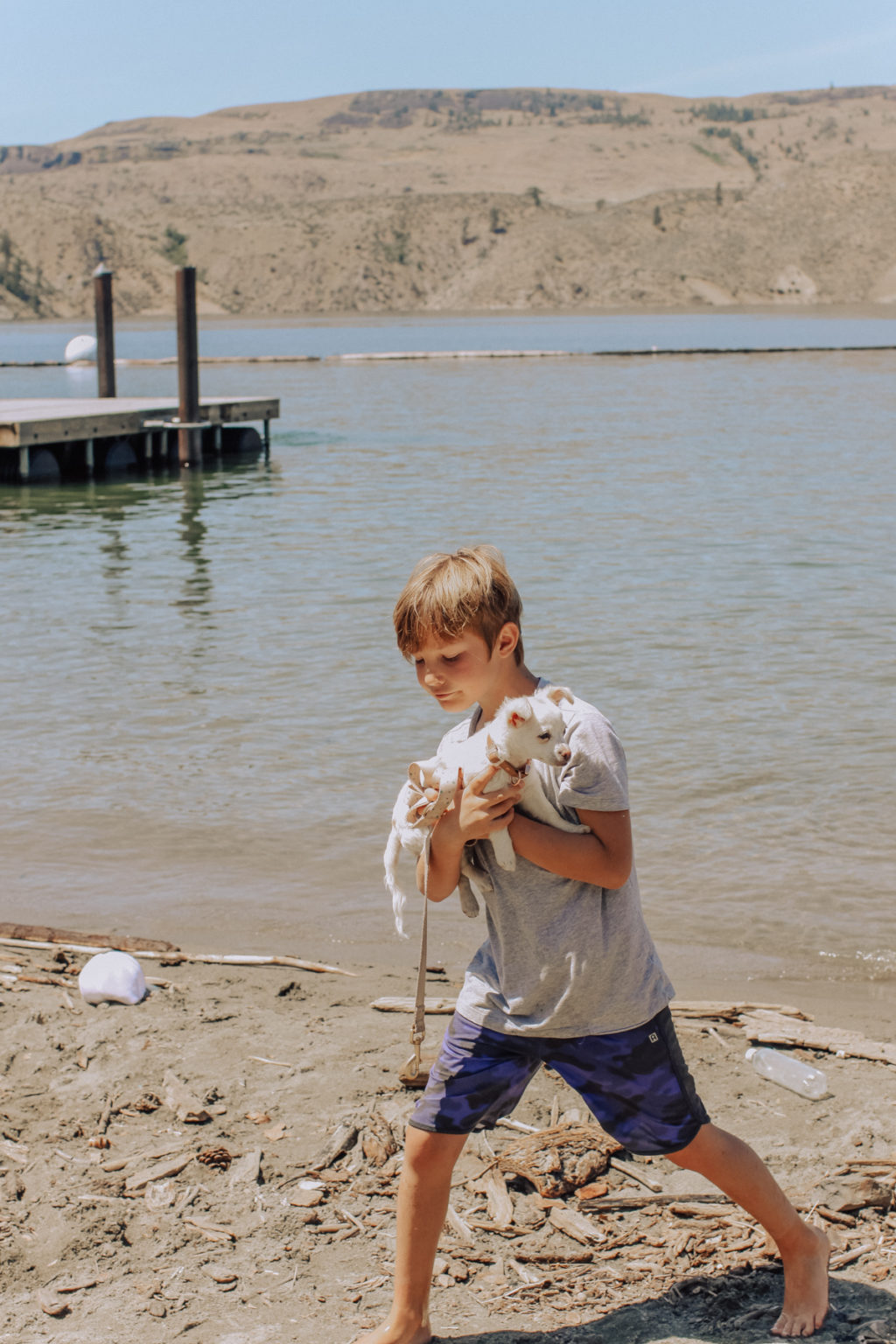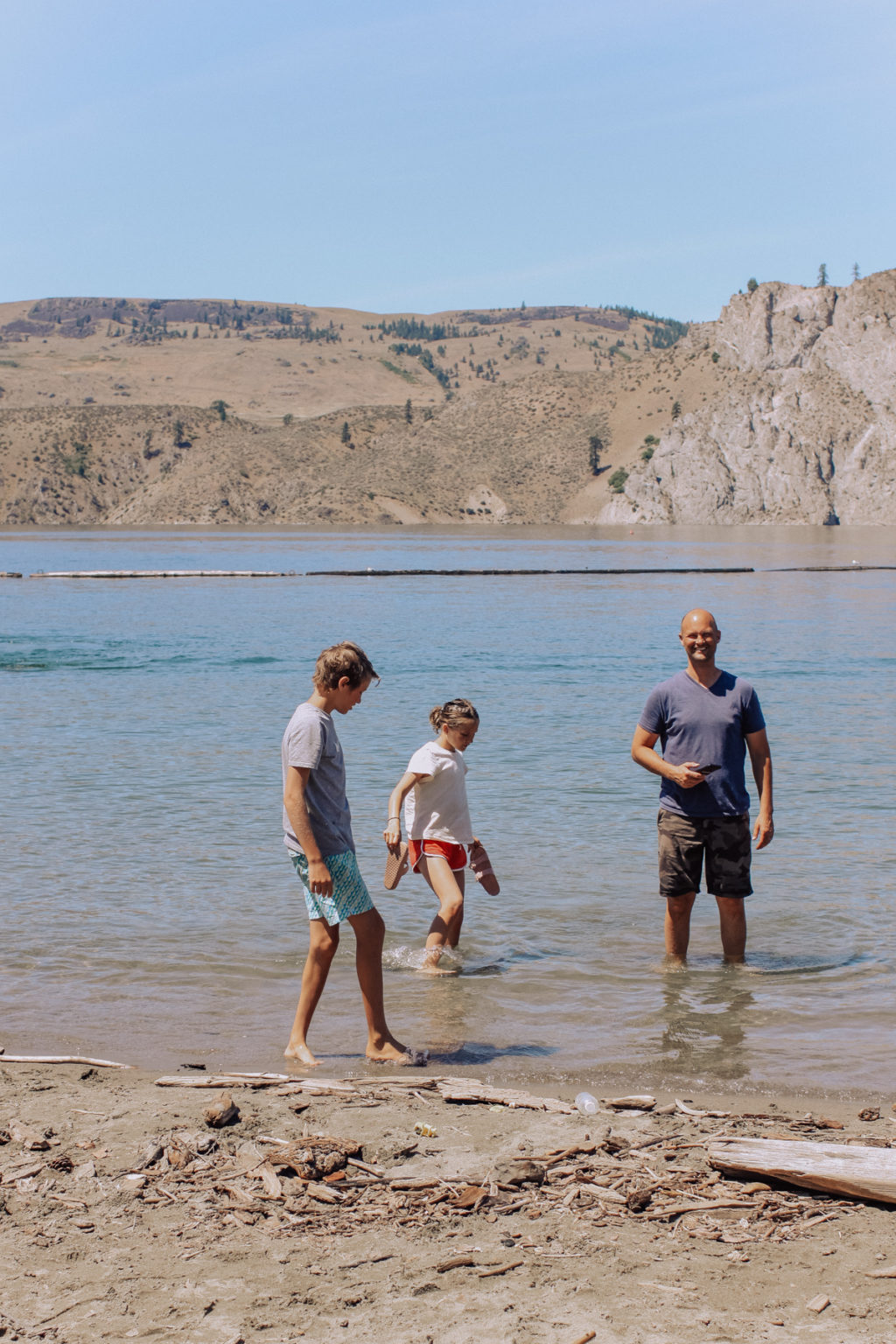 Please share any other tips you have below! And let me know if you have any other questions!
xo, Rae