It's Friday! Time to let your hair down… or at least half of it, ha! Next to beanies and hats, the half knot is my most worn hairstyle these days. It tends to work well on a bad hair day or days when I'm not quite sure dry shampoo is enough (i.e. day 2 or 3 of dry shampoo). And because I throw my hair up in a top knot by the end of each day (if not before), it's feels fun and slightly more pulled together than having all my hairs up.
Not that this style is super new, but if you haven't tried it yet, new styles can be intimidating and hard to know if you're doing it 'right', so thought I would put together a tutorial. Since it's easier to explain (and less embarrassing) on someone else's hair I asked Tilly to play along and be my model. As usual, she did not disappoint…. there are no shortage of facial expressions below, LOL. Oh and, just a side note, I usually leave out a bit of the teasing when doing Tilly's hair on a normal day.
If this is also one of your go-tos, I hope you still enjoy seeing how we DIY and share any changes or tips in the comments!
YOU'LL NEED: small elastic bands, standard bobbie pins (not pictured…oops.), teasing brush or rattail comb, clips — optional but we love the ones from ryan and wren (pictured)
STEP 1: Grab your supplies and section off hair from the top of your head.
STEP 2: Dividing into smaller sections and moving front to back, tease hair a little at the scalp.
STEP 3: Put in a pony with elastic band and then tease hair a little again to add volume to your bun.
STEP 4: Twist hair and wrap into a bun/knot. Fuss with it until you like how it looks.
STEP 5: Bobbie pin in place.
STEP 6: At the scalp, tease hair that is left down…
… Add a clip for extra flare and then pose for some really silly photos (optional, of course).
As I mentioned at the top, this is how I like to do mine and sometimes Tilly's half-knots, but will often just pull up half of Tilly or Poppy's hair into a half-pony and then only pull their hair halfway through… If that makes sense?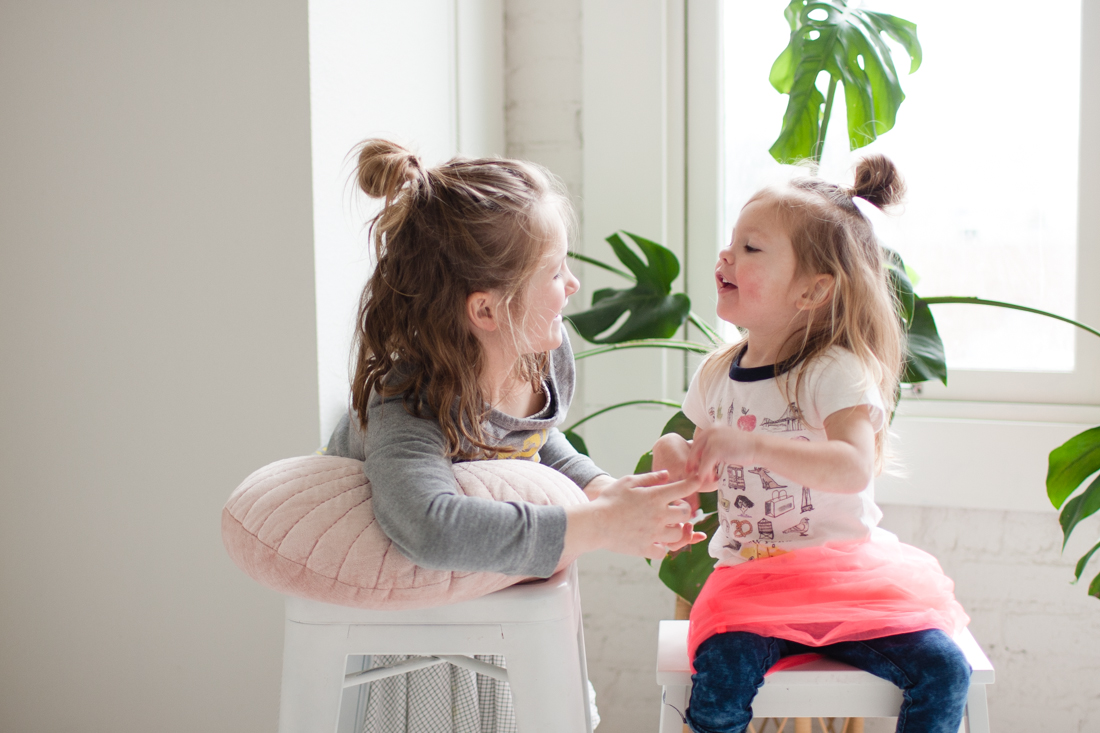 Have a fun weekend you guys… see you back here on Monday!
XO, Rae