Last week we got together with my sister in law, Alex and nephew, Logan and checked LEMONADE STAND off everyone's summer bucket list! The kids also managed to raise a little over $70 for the Woodinville Storehouse Food Bank which was an added bonus to all the lemonade drinking and cousin time. My SIL and favorite photographer documented the process (❤️❤️❤️) and I put together a Lemonade Stand Checklist and Recipe graphic below… Will also post on Stories later today for anyone wanting to take a screenshot.
P.S. – Alex is staying in the Seattle area (I think Whidbey Island next!) for the rest of summer and has some availability for family photos! For any of my local friends that are interested, checkout her pics on the gram here (scroll down for pics from marches in Brooklyn) and here (how great is this one!?) and send her a DM!
The journey from Gigi and Papa's house, to the clubhouse where we set up the stand, was almost as eventful as the lemonade stand itself, lol. Confirms the old saying "Getting there is half the fun!"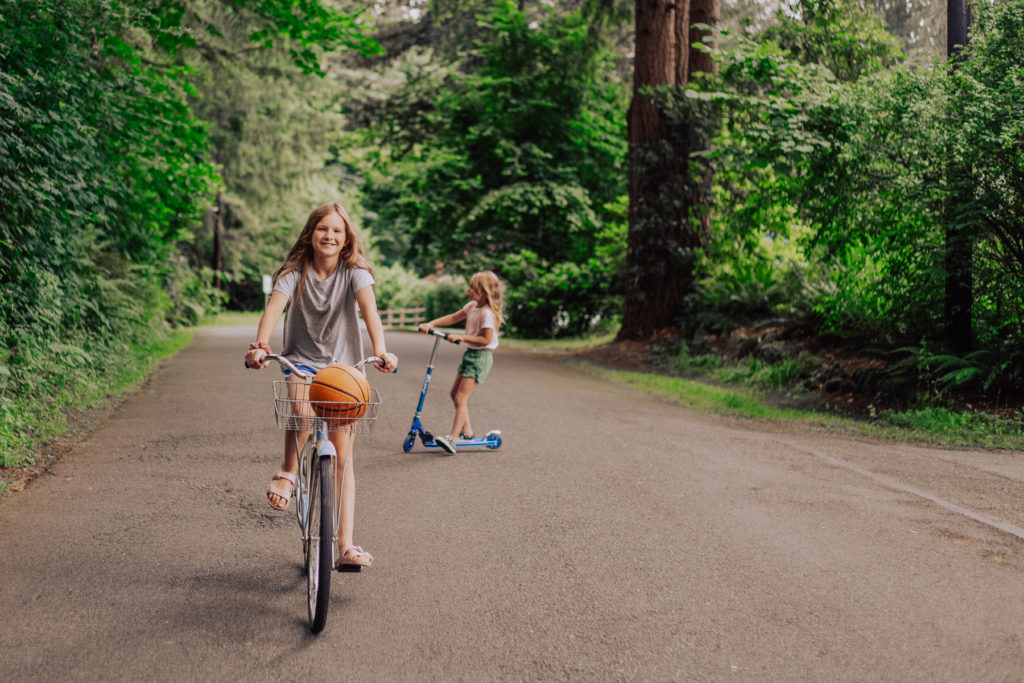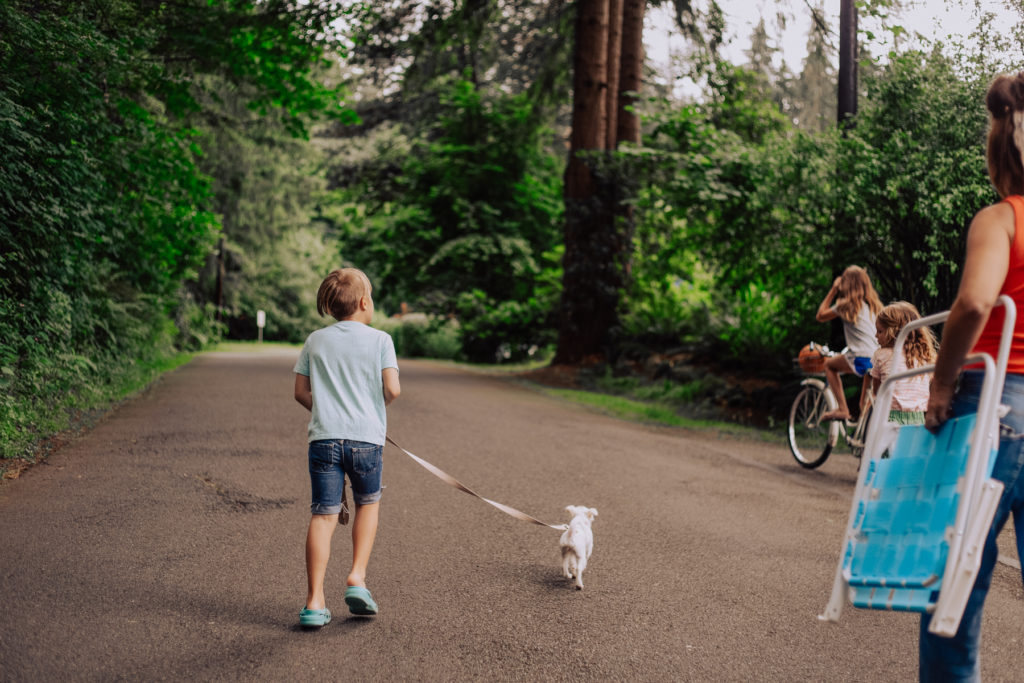 Our stand was a cargo wagon with a board strapped to the top which ended up being a great height for the kids and worked well for storage too!
Did I miss anything!?
THE LEMONADE WAS SOOOOO GOOD! We love homemade lemonade but have never gone to the trouble of making simple syrup for it. After trying Alex's, my stance on that has changed, lol. It was that good.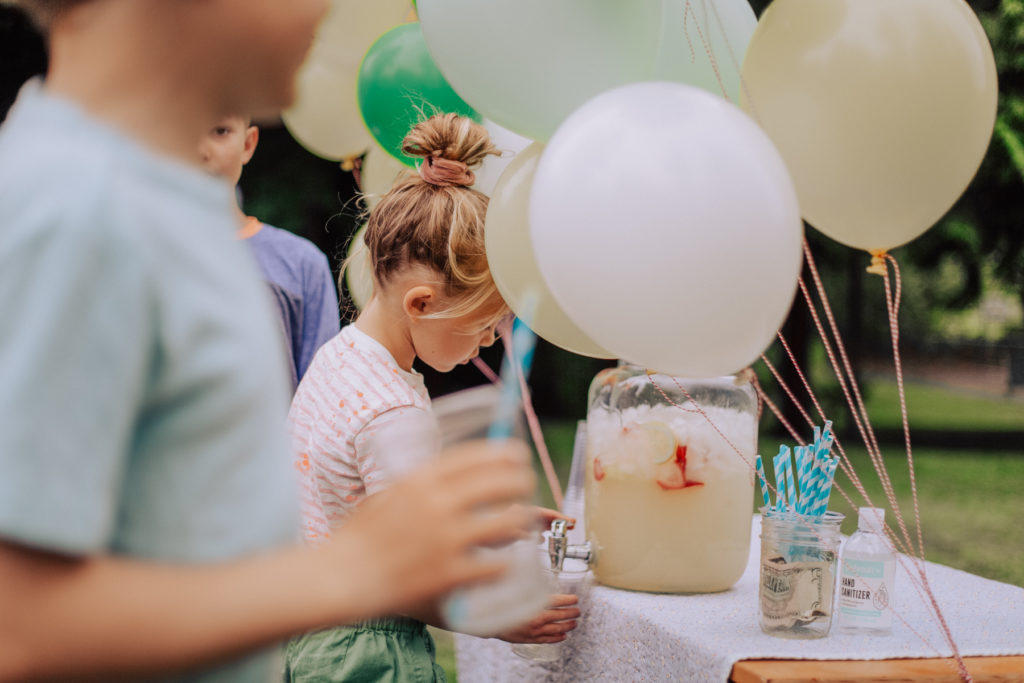 Pretty sure my kids helped themselves to cups of lemonade before any was even sold, lol. But I guess it's hard to get excited about selling something you haven't even tried yet and I'm not 100% positive but am thinking that a big part of sales and marketing is loving your own product! Well played, kids!
We took the lead from our customers but had masks around for when we needed them!
This pic! What would life even be without Waffles?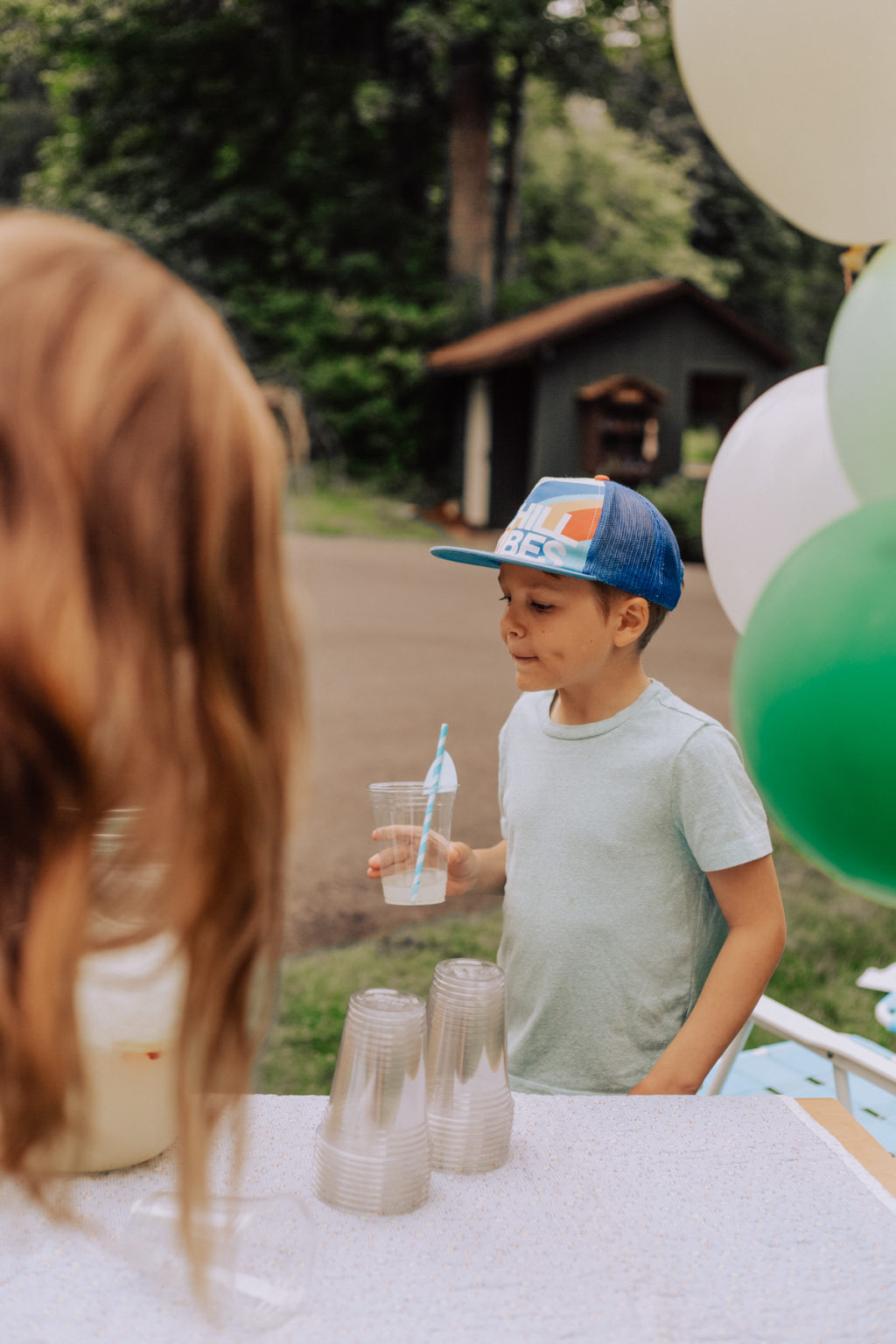 My nephew is the best and we feel like the luckiest to have spent several days with him (and his parents, of course) over the last few weeks. The kids are dying for social distancing to be over so we can go back to NY (posts here, here, and here) and visit them!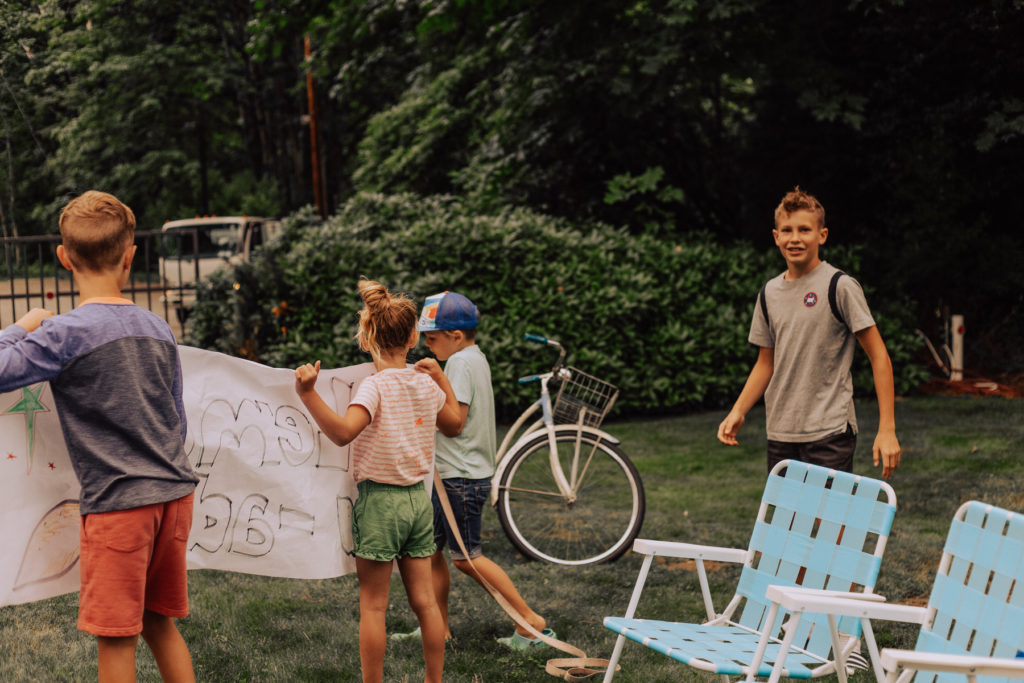 THE END!
Lots has been cancelled this summer and things seem to change quickly, so we've had to edit and re-edit our summer bucket list a bit. Sometimes I just want to cry sad tears over the disappointments, but then realize there is still so much that isn't cancelled which makes me want to cry happy tears because the resilience, simplicity, and easiness of it all is pretty great too. Gah! It's been a roller coaster, hasn't it? But like a herky-jerky one you can't wait to get off. LOL.
How are you feeling about summer 2020? What are you hoping to check off your summer bucket list?
xo, Rae