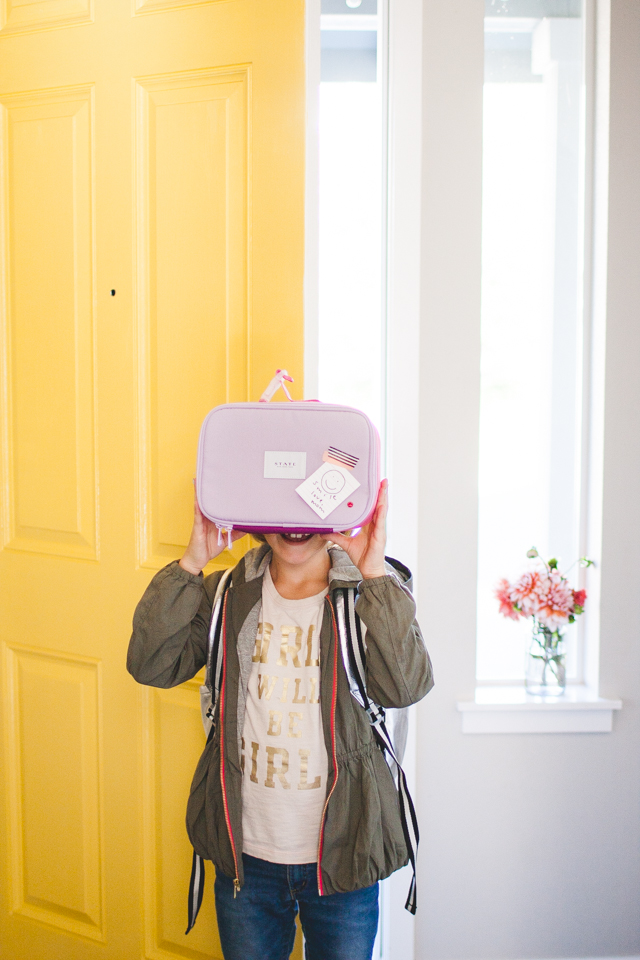 "Don't forget your lunch!" season is in full swing around here. On top of that it seems the further we get into the school year the more rushed our mornings are. To make things easier I've been trying to whip up simple lunches that the kids are too excited about to not grab on their way out the door.
Leftovers are the first thing to pop in my head when I think about easy lunches, but they're often not my kids' favorite. However, last week I layered our pumpkin chocolate chip pancakes from breakfast (recipe below if you missed it on Instagram stories!) with cream cheese to make little sandwiches and they loved it… 2nd breakfast for lunch? Yes please!
Peep the pumpkin pancake recipe below and another little morning tip for you at the bottom of this post!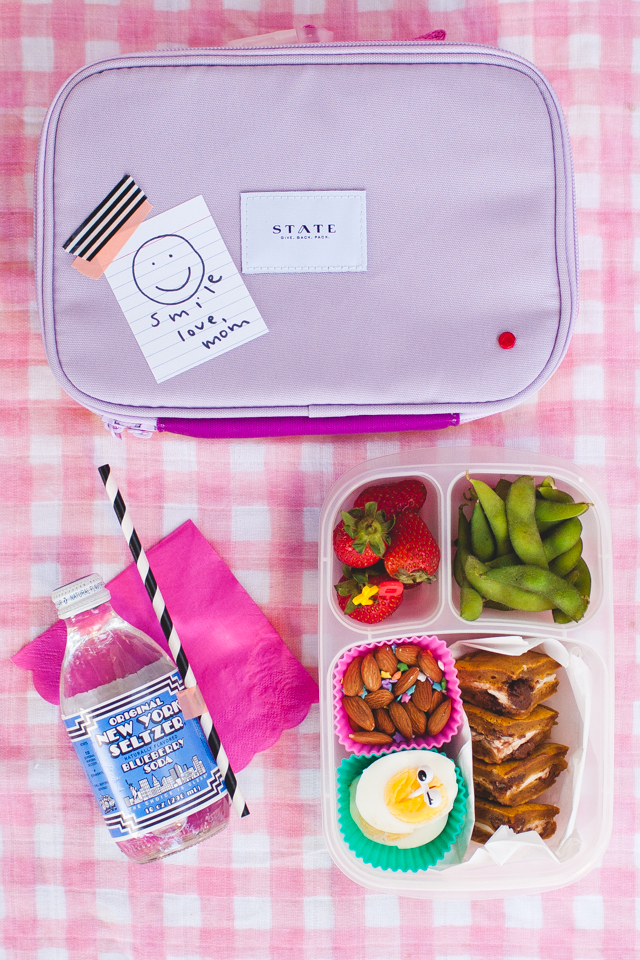 CHOCOLATE CHIP PUMPKIN PANCAKES
You'll Need:
1 cup flour
1/4 cup brown sugar
2 tsp baking powder
1 cup whole or other milk
1 egg
1 cup pure pumpkin
cinnamon, all spice and/or pumpkin pie spice (whatever you have on hand!), to taste!
chocolate chips as desired
whip cream, syrup, or cream cheese to top!
Here's How:
In a large mixing bowl, combine and mix all ingredients. (Side note: sometimes I'll save the chocolate chips on the side  and sprinkle over the top of each pancake as I pour the batter)
Spray or grease griddle and heat to med-low. Using a 1/4 measuring cup, pour batter and cook until sides of pancakes start to look cooked (the middle will still look gooey) and then flip. Cook other side until browned and middle is cooked through. If pancakes start to burn but the middle is still gooey, lower the heat on your griddle.
Serve warm. Save leftovers for lunch or snack!
(bento lunch container, lunch bag, bento eye picks and alphabet picks)
Yesterday morning as we waited in the drop-off line at school I asked the kids, "What's one or more things we were awesome at this morning and whats one thing we can be better about tomorrow?"
Their responses were so great and instead of feeling like, ugh, moms not happy with us this morning as they hopped out of the car they were laughing and happy and I think we were all excited to be able to try again the next morning. We'll see if any of it sticks but I'm hopeful!
Do you guys have any tips for slowing down in the morning?
I'll be sharing a couple more lunch ideas, that my kids love, that use leftovers over the next few weeks so stay tuned!
xo, Rae
TILLY | lunchbox by state, backpack from Rockets of Awesome, jacket from Peek Kids, tee is old from Peek Kids, leather (ochre color) hair clip from Ryan and Wren, converse from Nordstrom
SaveSave
SaveSave
SaveSave
SaveSave
SaveSave
SaveSave