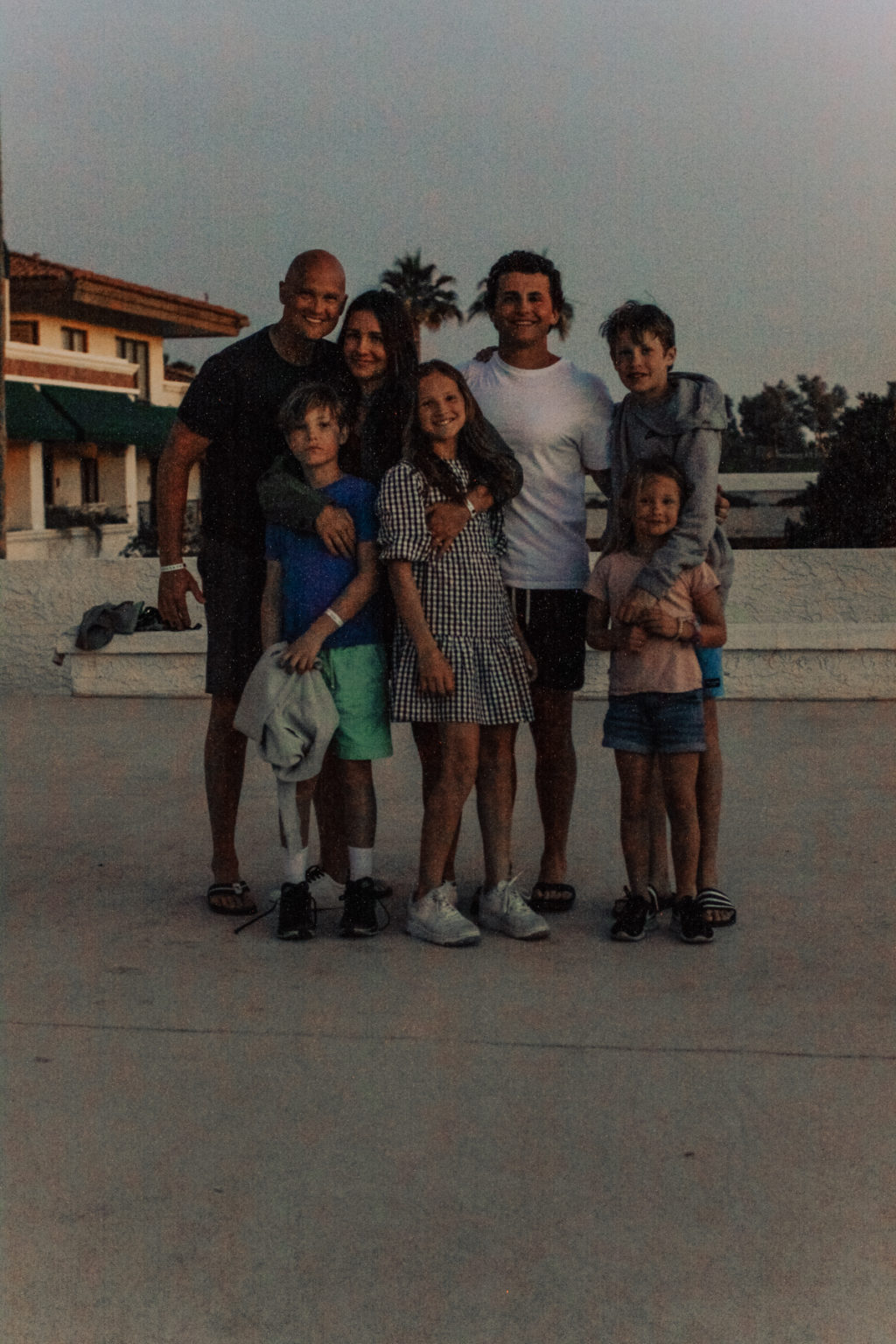 Getting the kids (and honestly, myself too) to focus on school this past month has been a grind, hence the amount of time it's taken me to put the second half of our Arizona trip recap together. Which I guess isn't the worst thing ever since going through pics and thinking of each day has felt a little more sweet the further away I get from our trip. If you missed part 1, head here!
And if you're curious about outfit sources, I'll add a link when the post is finished… hopefully later today!
DAY FOUR:
Oz joined us! Finally! Vacationing with a child missing is the worst, although not as bad as not vacationing I guess so maybe I shouldn't complain. First order of business was salsa, guac, and street tacos, then the waterpark, and finally dinner out where we learned that 7:30pm is still wayyyyy toooo laaaate to enjoy dinner with kids. Who am I kidding… 7:30pm is too late for me to enjoy dinner. Everyone was either hangry and exhausted by that point or too full from snacking to feel like ordering anything, lol.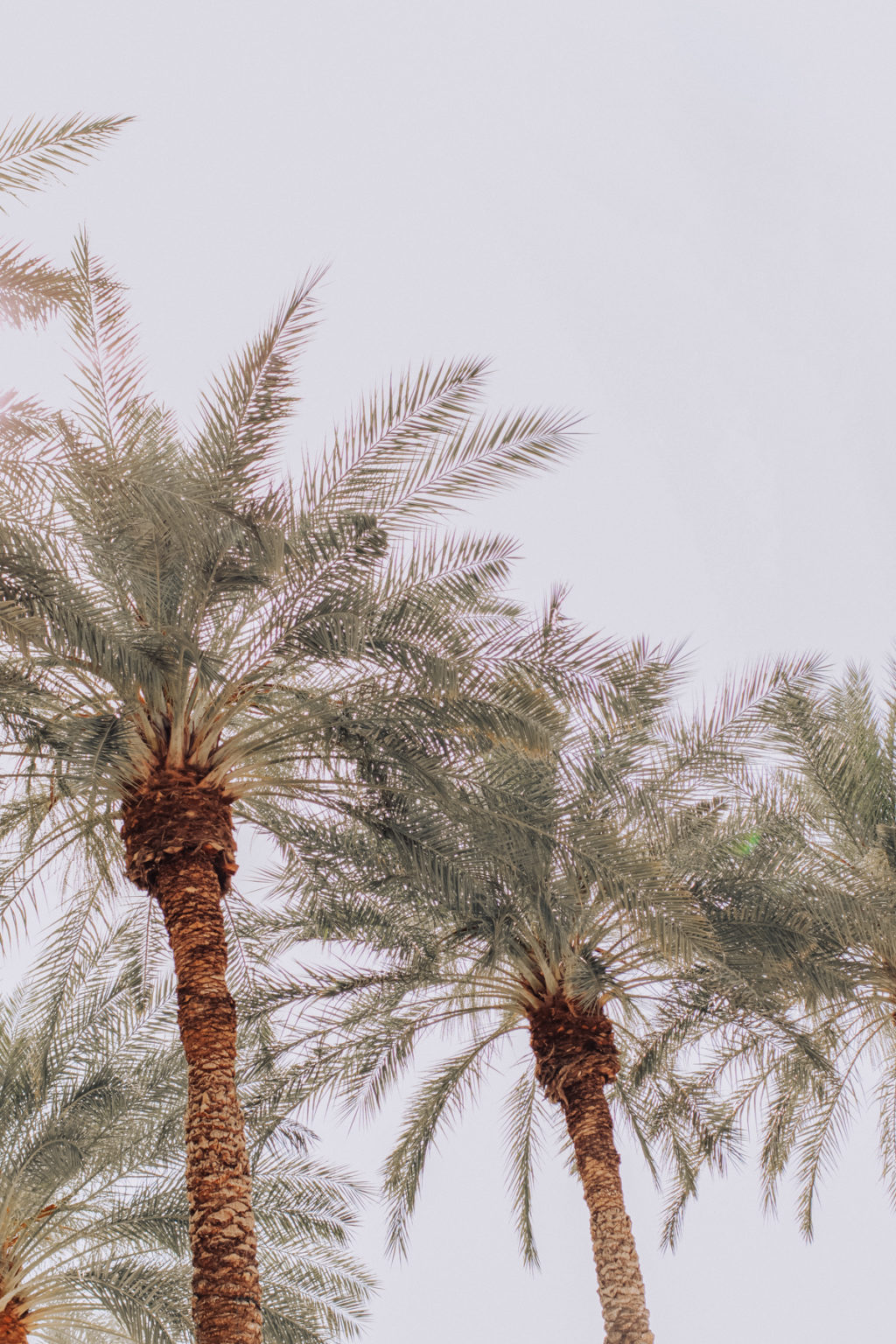 Take me back to the palm trees!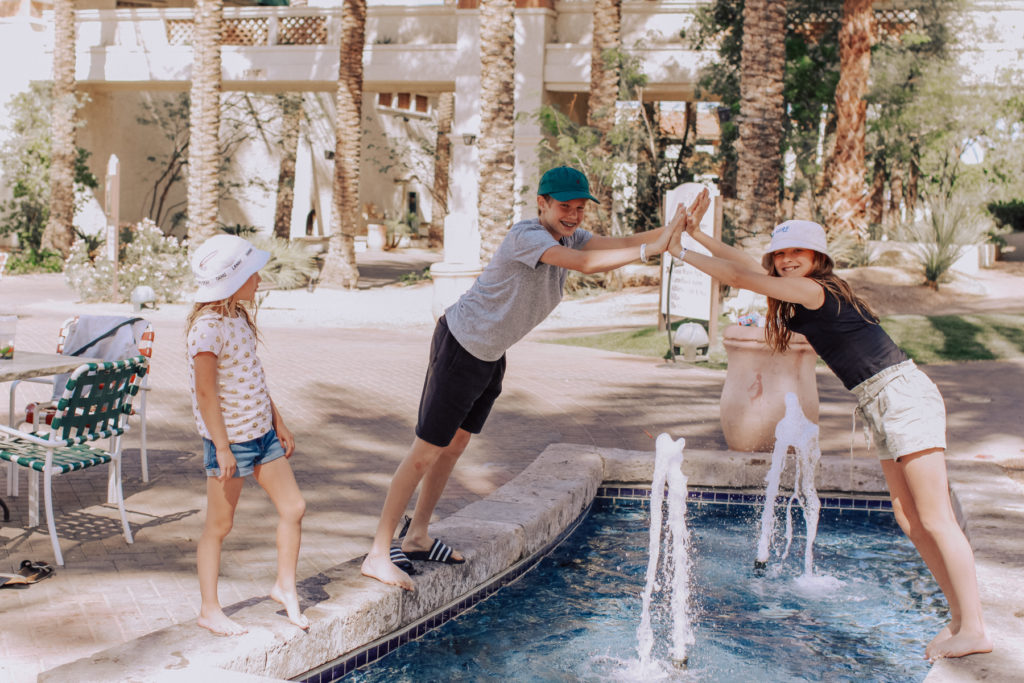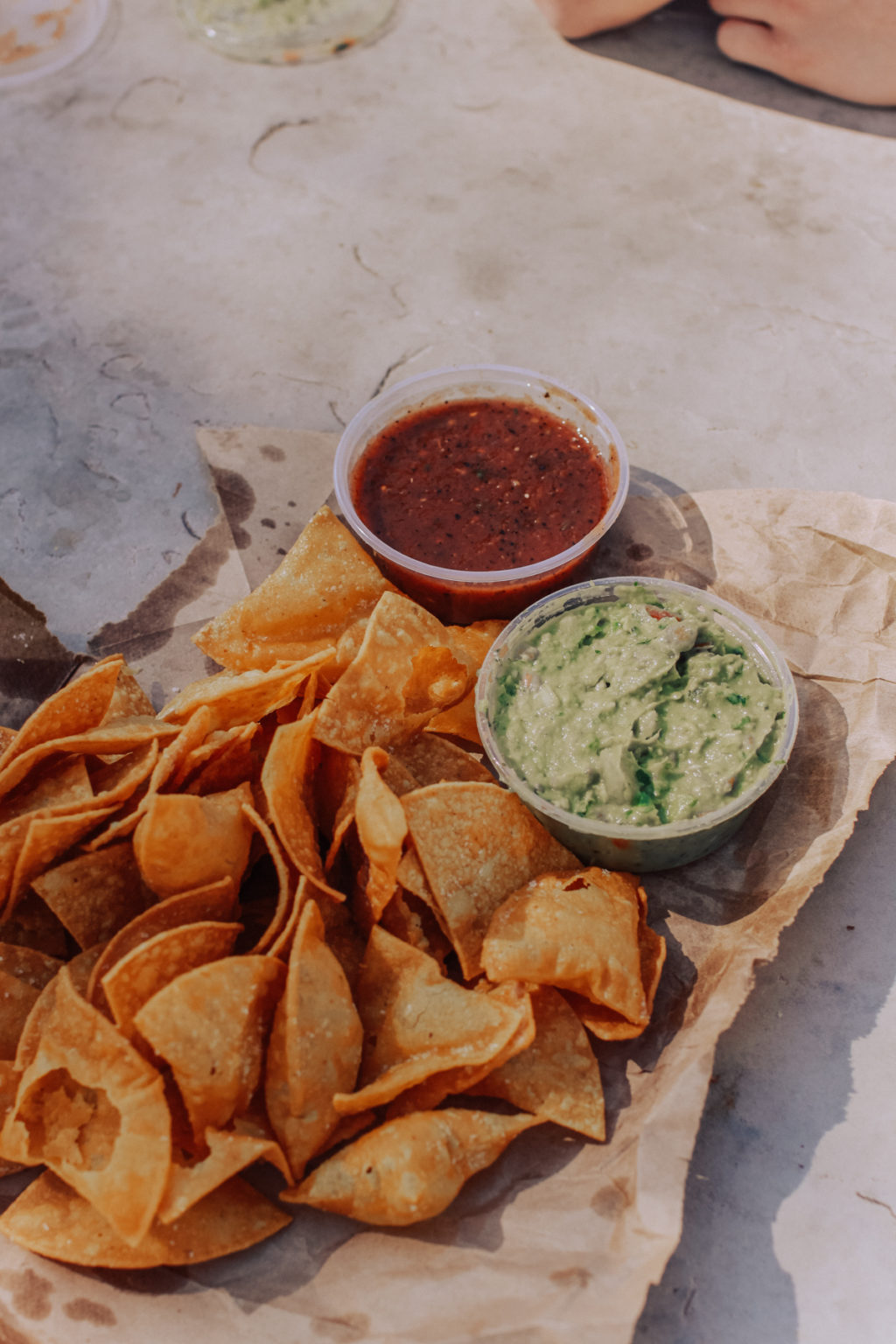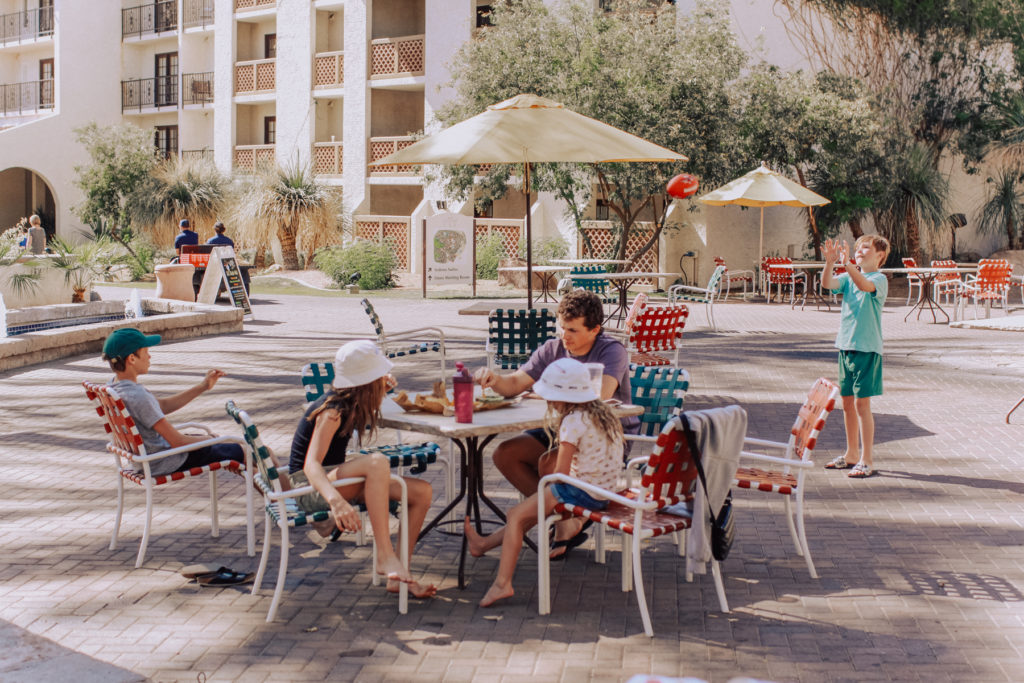 Always playing catch.
A few rooftop, self-timer pics before dinner… dark and grainy but some of my faves.
DAY FIVE:
We have zero photo evidence of this day, but I'm pretty sure we did lots of swimming, soaking up the sun, floating in the lazy river, and indulged in naps. Might be helpful to share that at the beginning of our stay we made a target run and stocked up on a couple floaties, noodles, dive toys, and goggles for the kids to use at the pool (not the waterpark) and it was one of the best decisions of the trip!
DAY SIX:
The boys got up early for a golf date, while us girls enjoyed a yummy lunch at Culinary Dropout, followed by ice cream. After our mini adventures, we reunited and you'll never guess what we did… we headed straight to the pool. LOL. Later that evening, Oz had to catch a flight home to get back to work and school (boo) and the rest of us ate In-n-Out for dinner and tried to go to bed early so we were well rested for our last day.
I rolled out of bed early with these golfers and tagged along as their personal photogs. Johan has been bugging me for years to join him for a round of golf but I'm afraid I'm only good for a few holes, an hour at the driving range, or just as a documenter of swings. Espen and Griff have both taken summer camps and participated in leagues, and I am hoping to get Poppy signed up too, and I absolutely love it for them. Maybe if I practiced more, I'd enjoy it more, or maybe I just don't have the attention span for it? Do you golf!?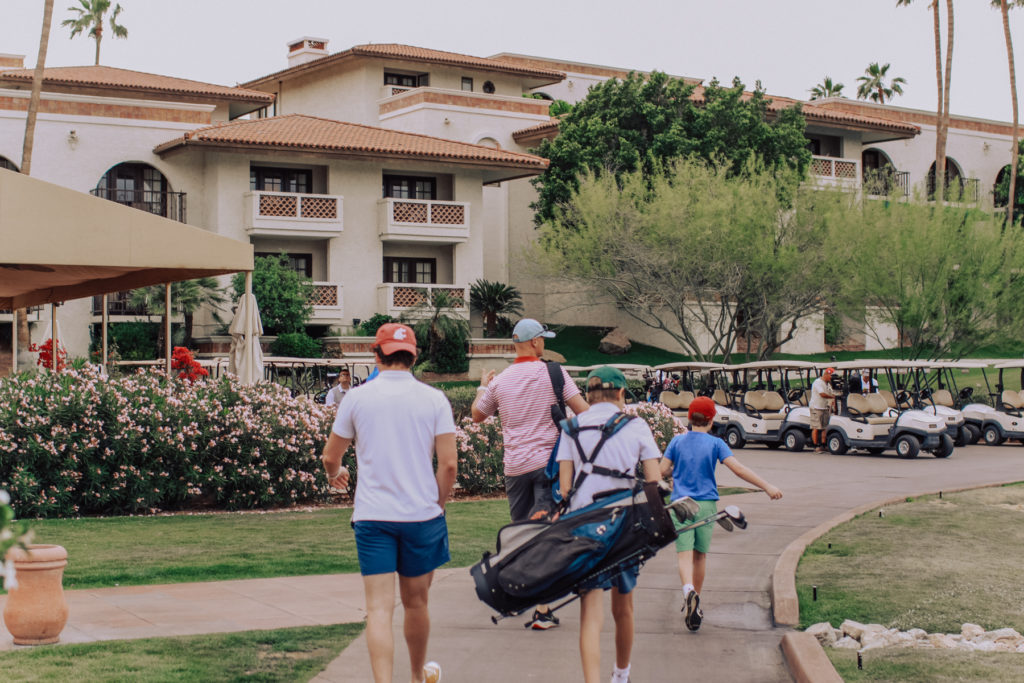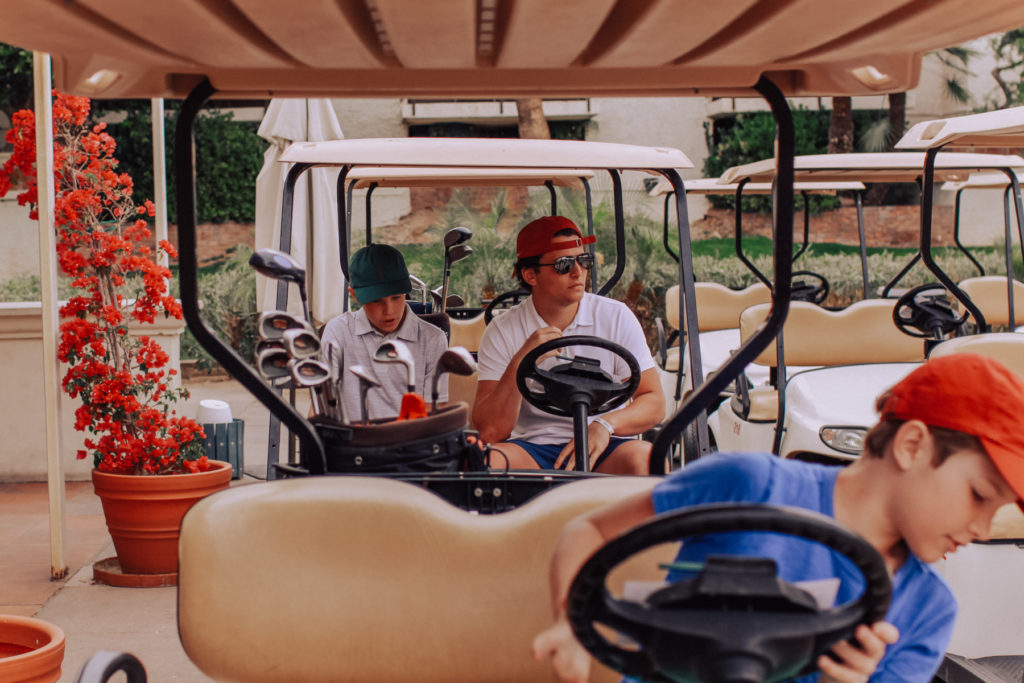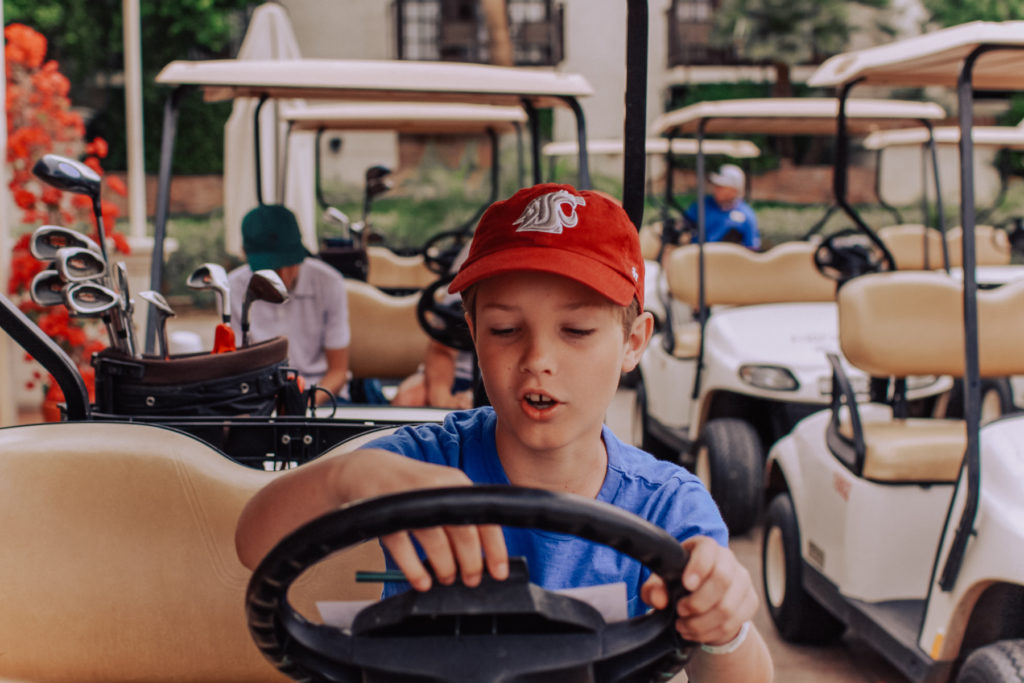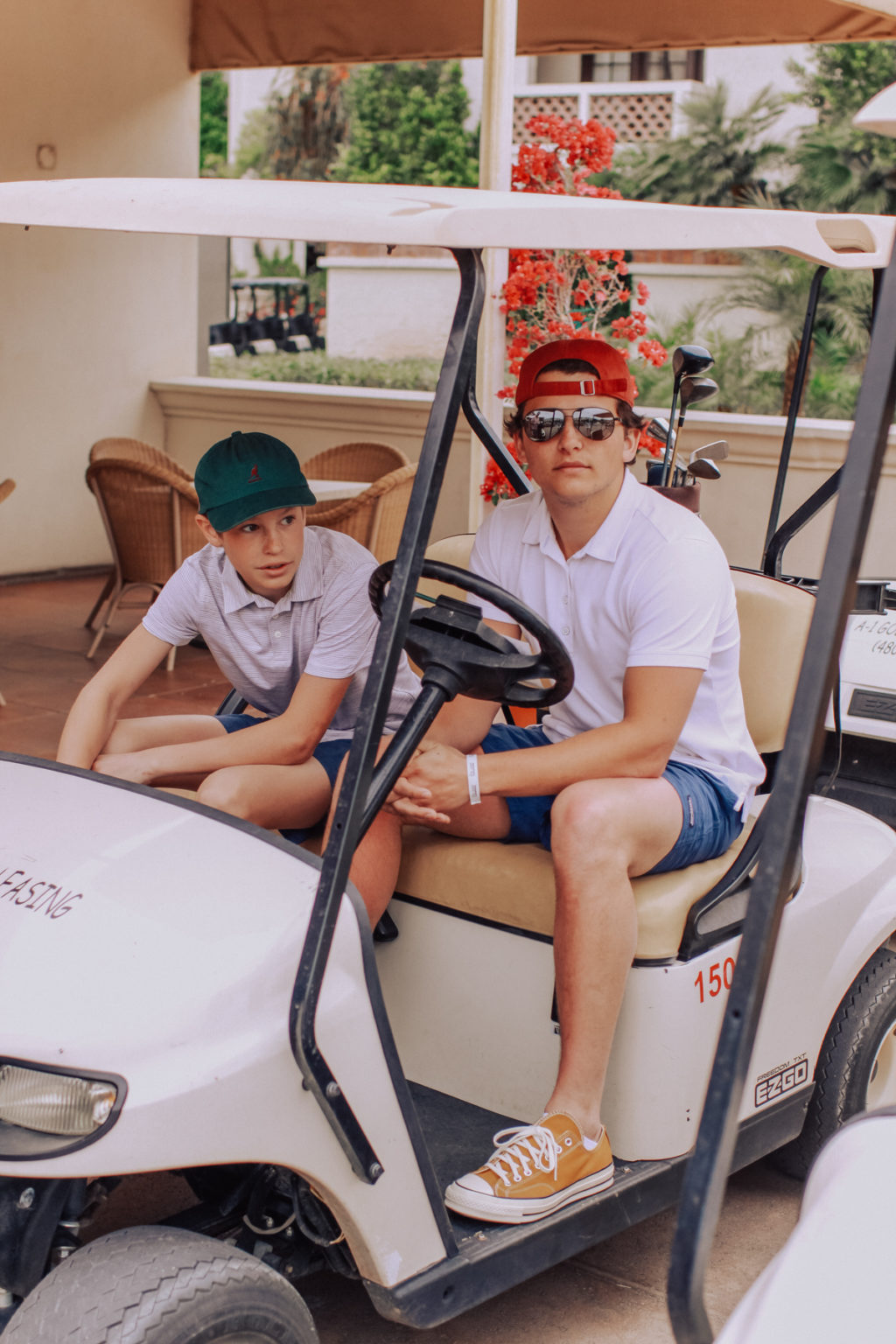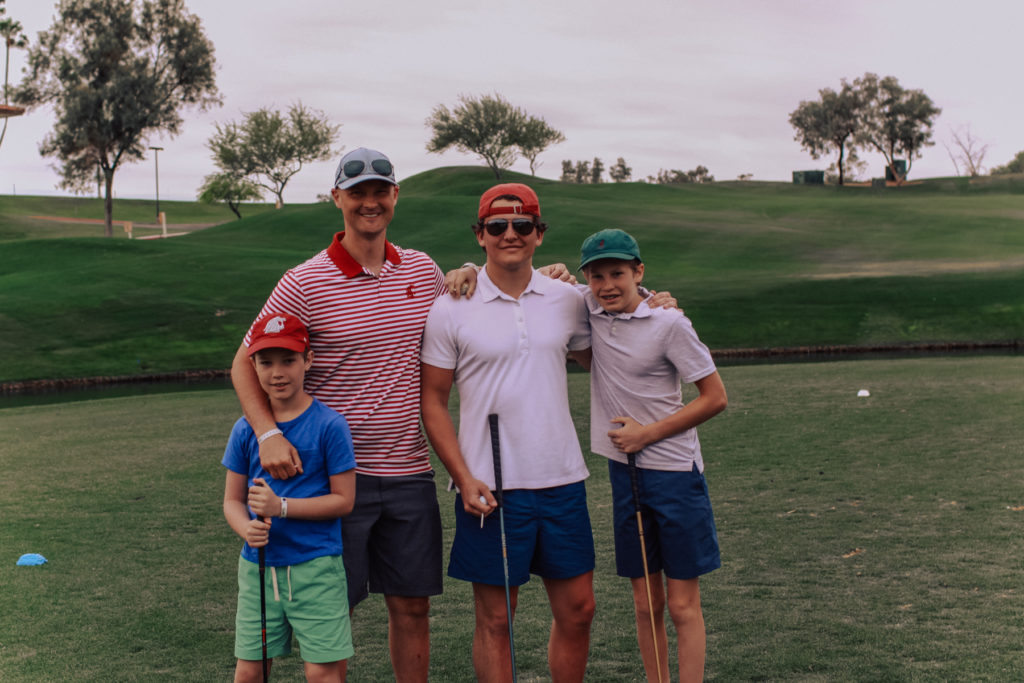 Can't get enough of all the arches at the resort and had fun discovering new fountains while wandering around the grounds.
When I first looked at this wall, I thought it was a clever poem, but upon further inspection I realized that it's a list of songs! How fun, right!? Had to look them all up and turn them into a playlist. Here's a link if you want to give it a listen:
Would go perfectly with some Lime + Kunzea in the diffuser!
It's been a challenging few weeks with one of these girls, but these pics are giving me all the feels. So therapeutic! Have you flipped or swiped through pics lately? I highly recommend it!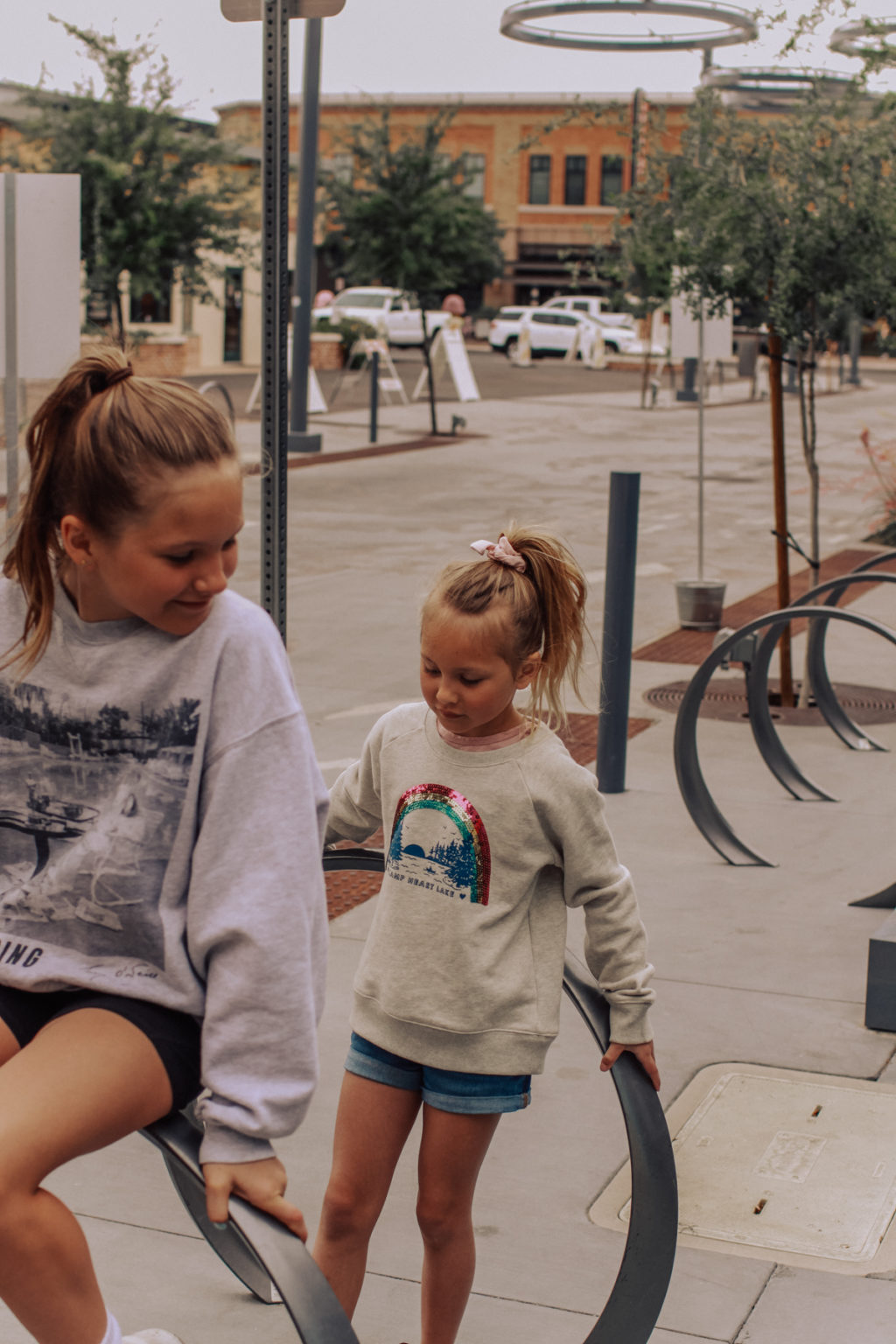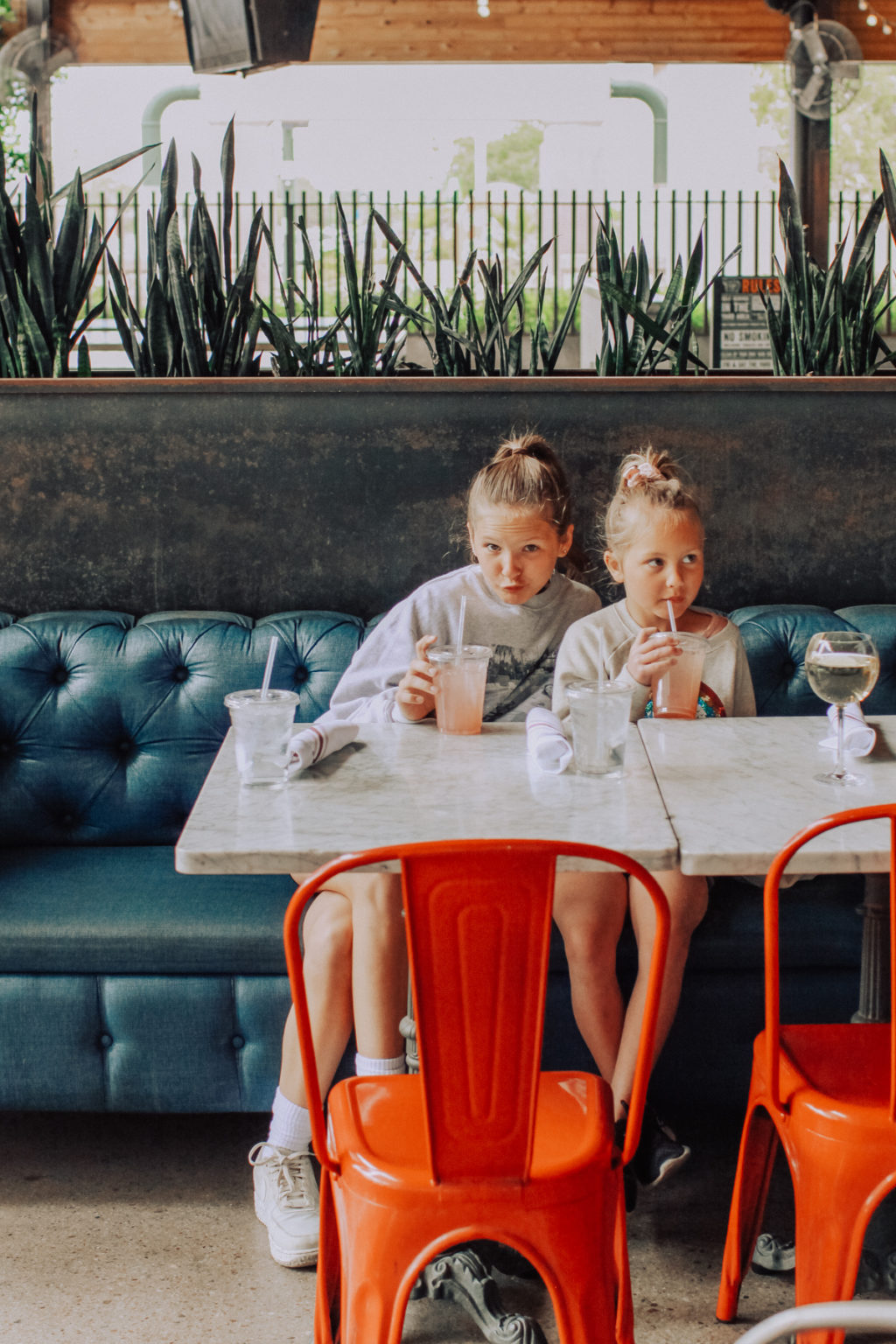 The food was delicious but the standout for the girls was their strawberry lemonade. Makes me want to master a really good recipe for a homemade version this summer! Will be adding to our bucket list… the one that we never seem to check most things off of, but continuously make because I can't resist a good list!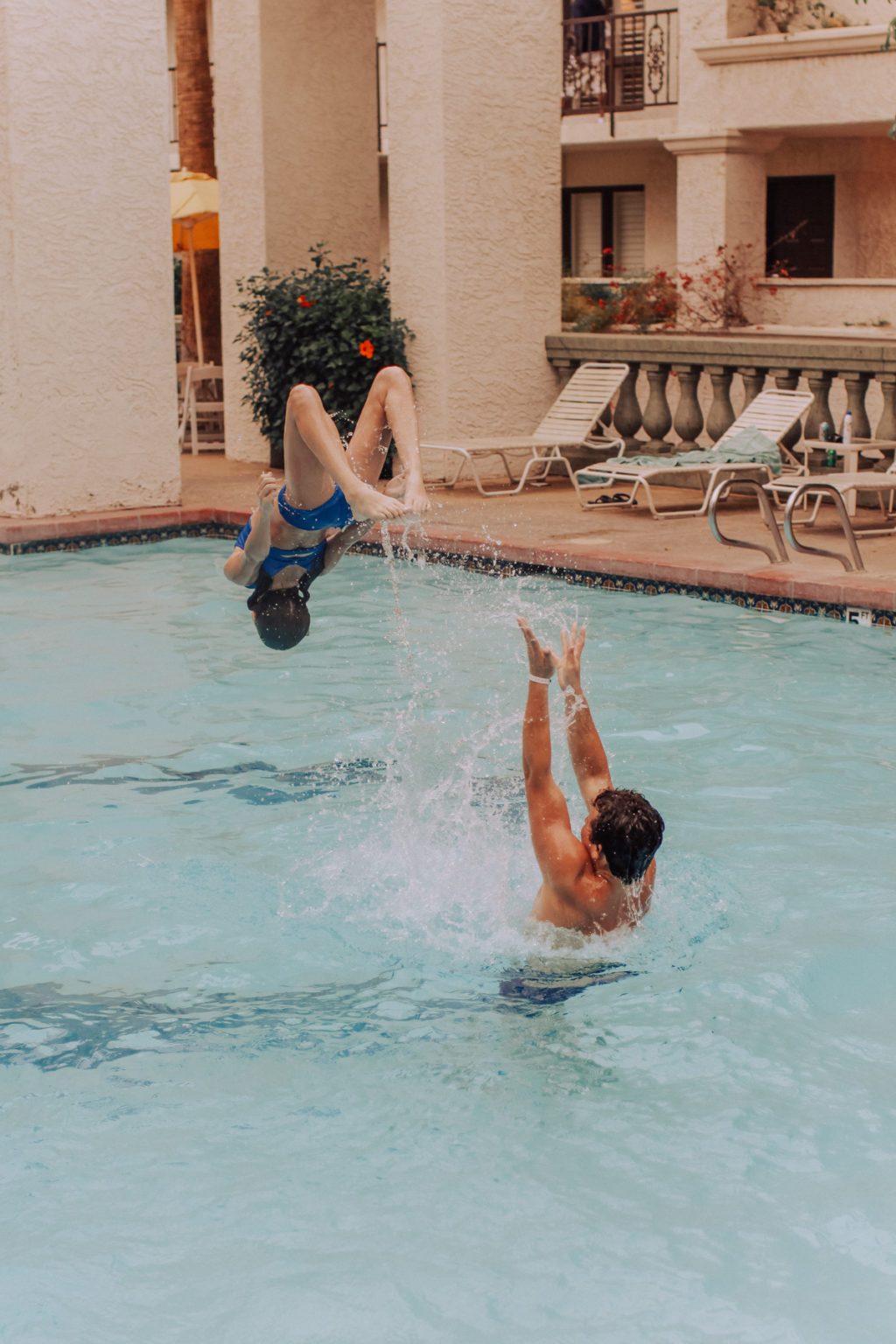 Back to the pool!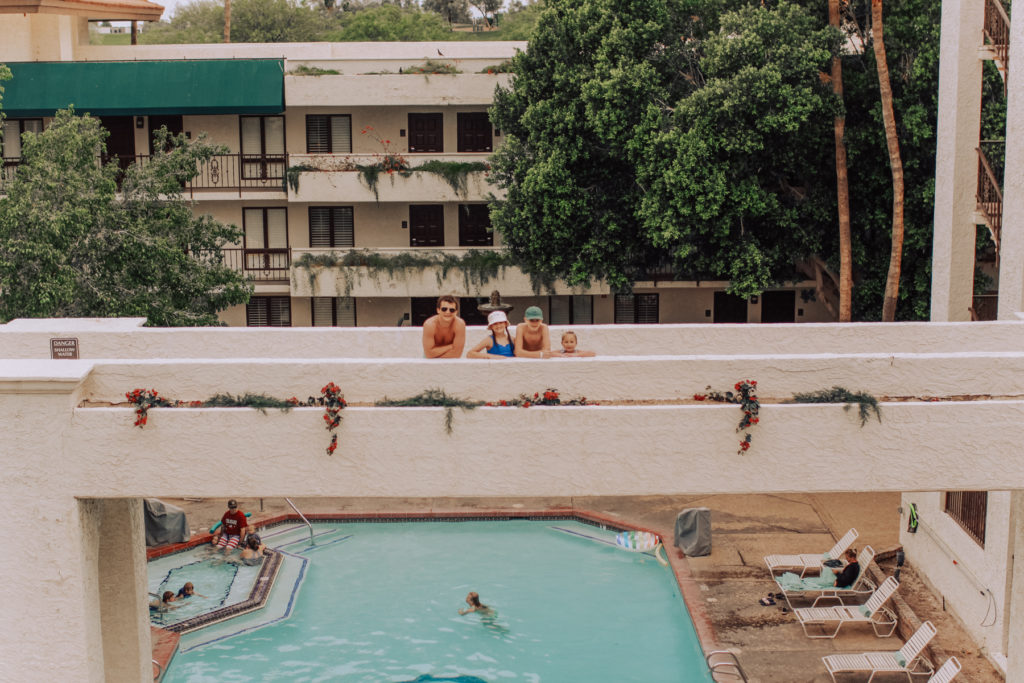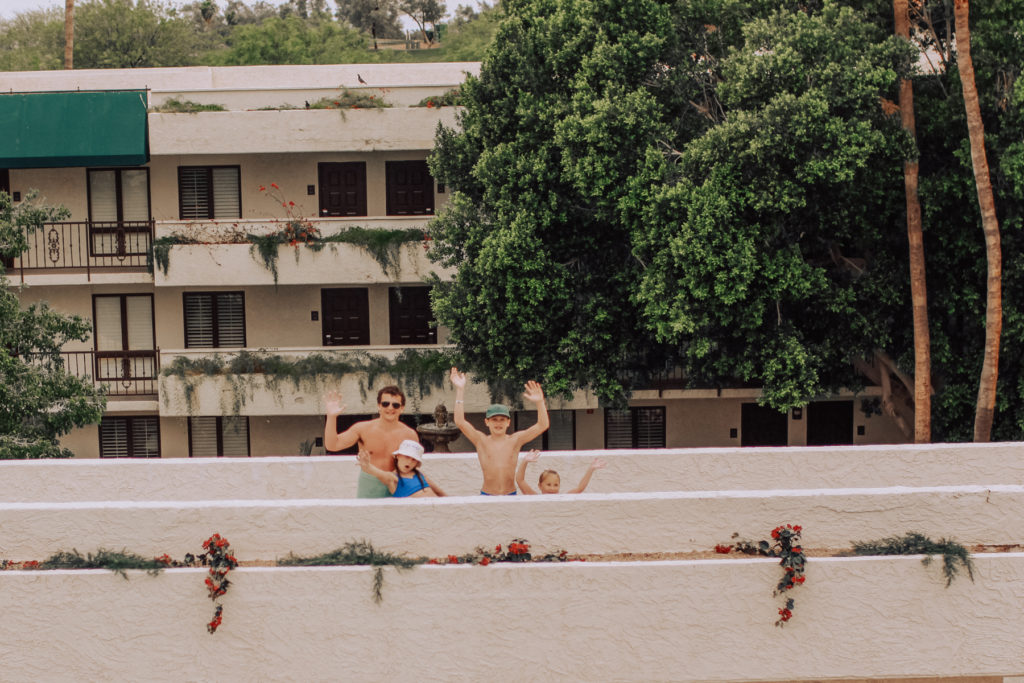 DAY SEVEN:
At this point we were all feeling ready to head home so ambitions were low, but after packing up we managed to wander over to the Pima Canyon Trail for a final dose of sunshine and exercise before hopping on the plane. The trail is walking distance from the resort and very kid friendly.
Love these kids… Hate when Oz is missing from a group pic. Ugh. Debbie Downer moment, sorry!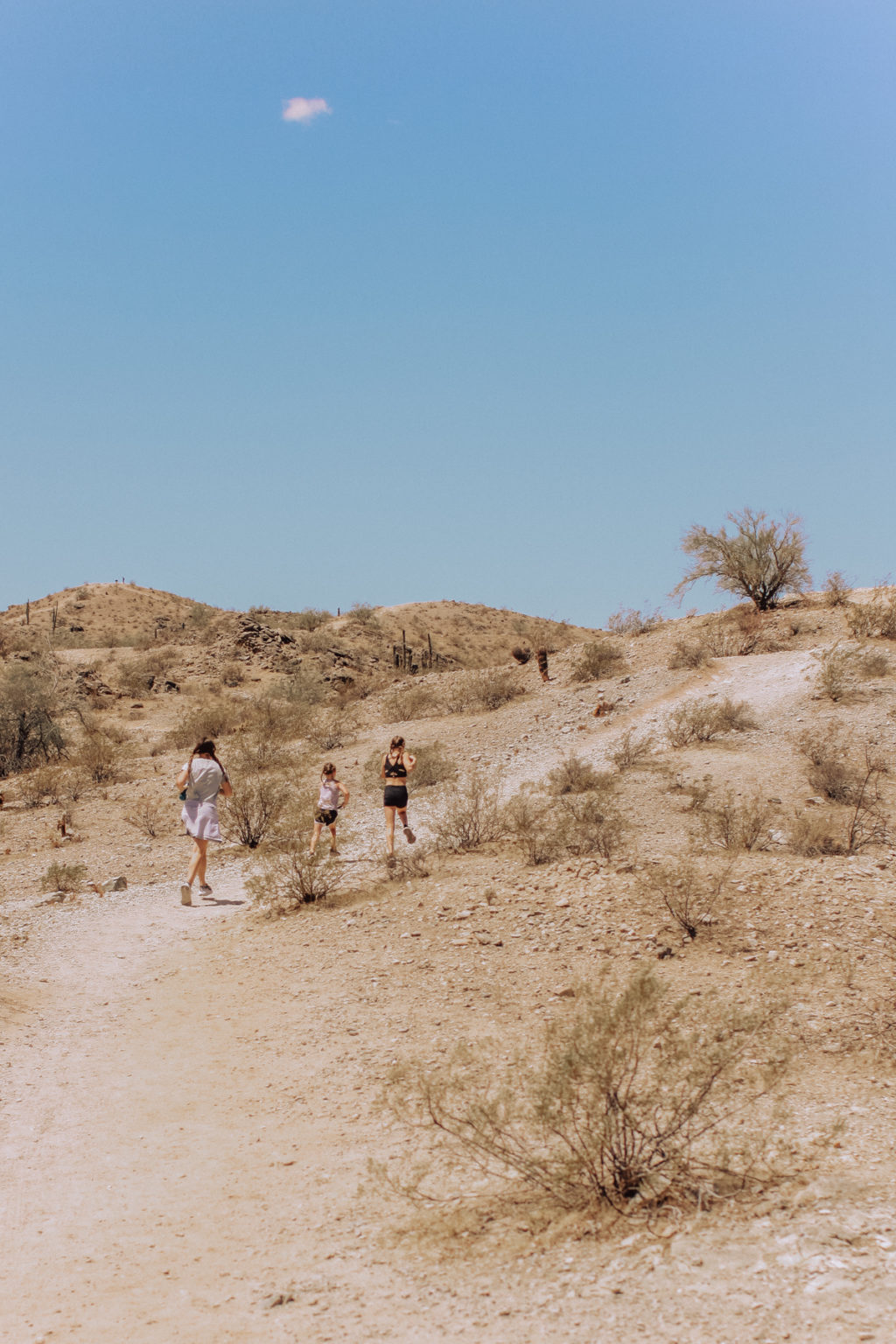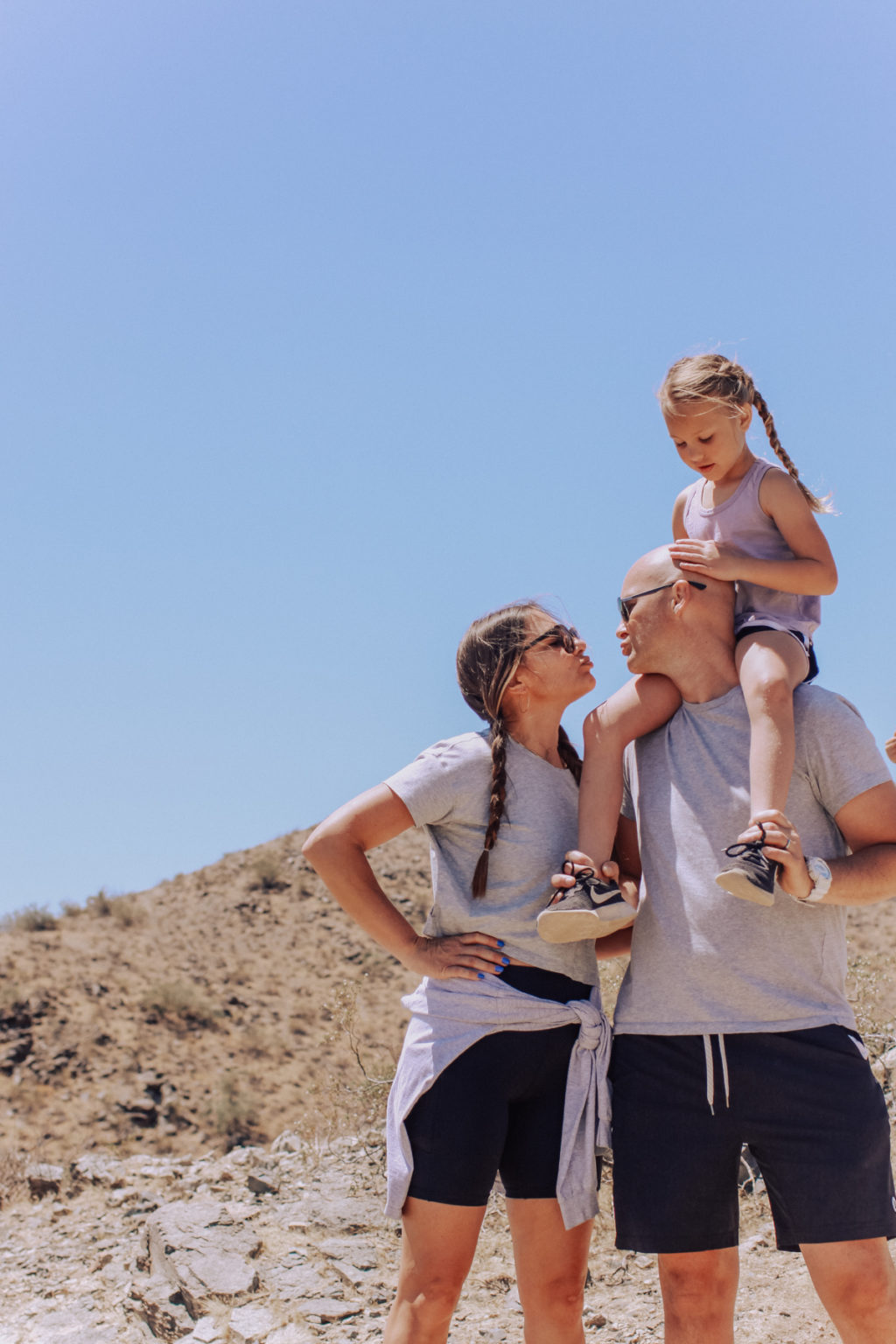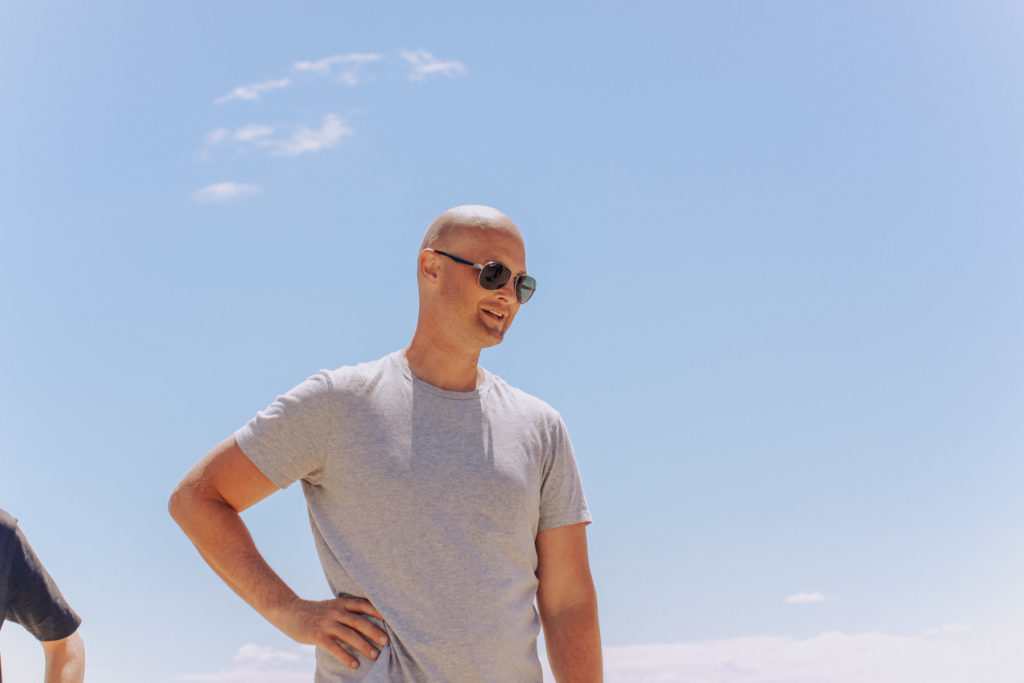 Overall, we loved staying at the Arizona Grand. During any other year I probably would have preferred to stay 4 days at the Grand and then a few days somewhere else, just to switch things up, but this trip was so easy and low-fuss and I have zero complaints.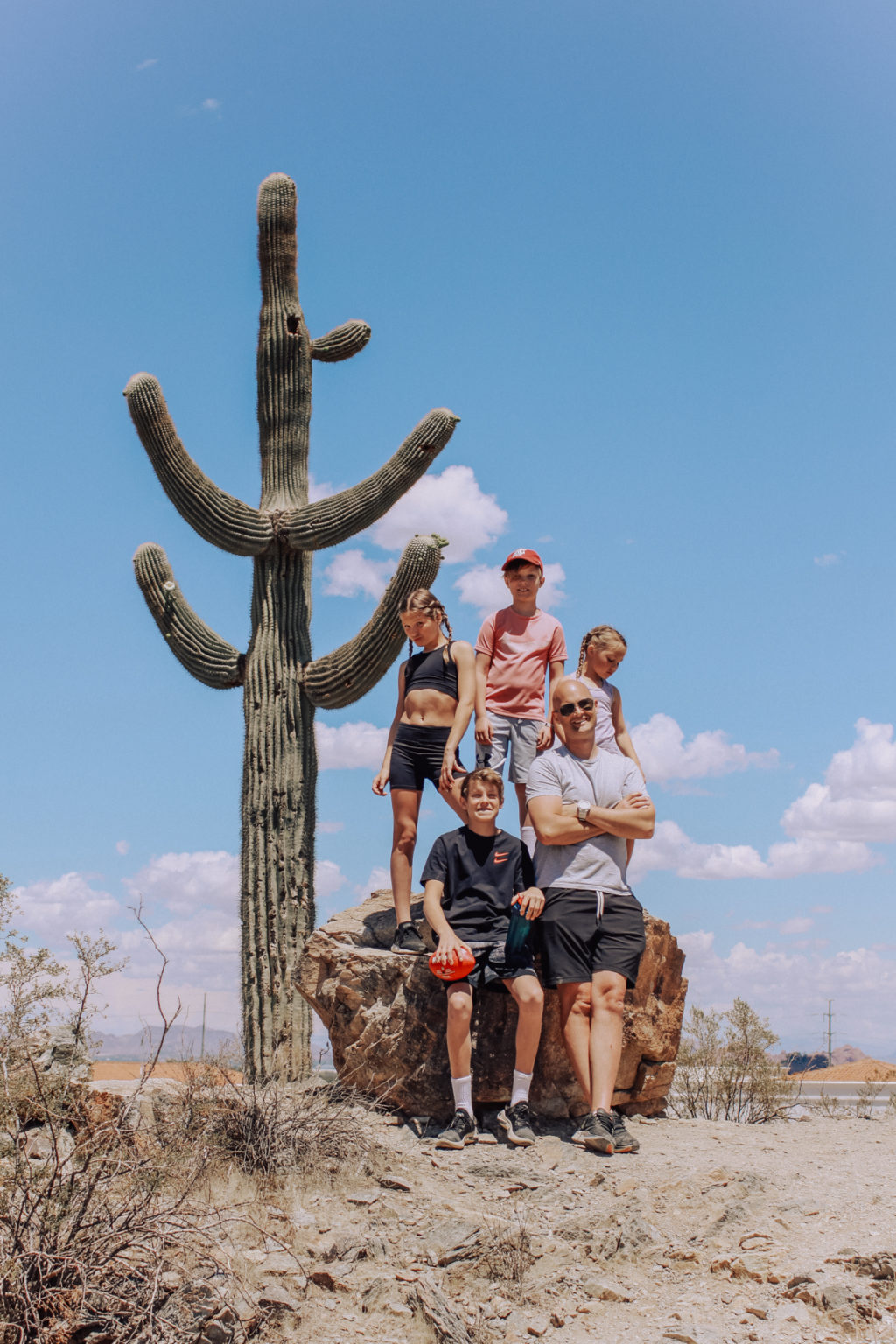 Feeling extra inspired to get our summer bucket list finished and calendar in order so we can make the most of it!
What's on your list!? What are you look forward to most!?
XO, Rae