a few weeks ago i was asked by a blogger friend and her team to stage and take pictures of a few different kid friendly spaces (for a book, eek!). only catch? the deadline was just a week away. so i scrambled, dealt with some self doubt and almost told them i couldn't do it. i mean, what if they didn't like what i put together!? so silly because i'm pretty sure life would still go on. fear is such a powerful thing. i think i let it get the best of me more often than i realize but i'll save that for another post maybe? anywho, in the end i sent them what they asked for and they seemed to love it. we'll see if any of the pics get used!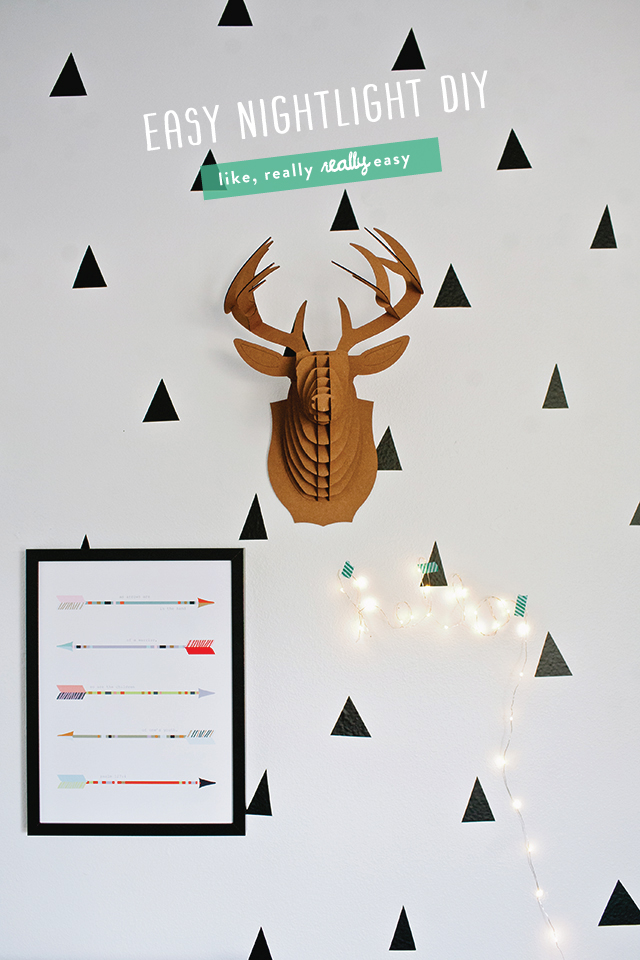 during the process of piecing together the spaces i was able to do a few very quick, simple and cheap DIYs (the best kind!). my favorite being this word nightlight. it's now at home over tilly's bed and  is her new "best" room accessory. here's how to DIY…
YOU'LL NEED
7 foot strand of firefly lights  // i used soft white, battery operated strand sold at our local craft store for $8 but you can also find all different kinds on amazon and longer strands at urban outfitters and west elm.
washi tape or small pins for hanging.
batteries
HERE'S HOW (
pick a shape or word (ideas below). working on a flat surface, shape the wire accordingly. if making a shape, you might want to double up on the strand or go around the shape twice.
find a spot and hang it up!
a few ideas.
what kind of DIYs are you favorite?
xo . rae