last fall while taking care of back to school shopping for the kids, i snatched up a few new items for myself (including the cutest sweater) and planned on putting together a "bus stop style" post for all the mamas.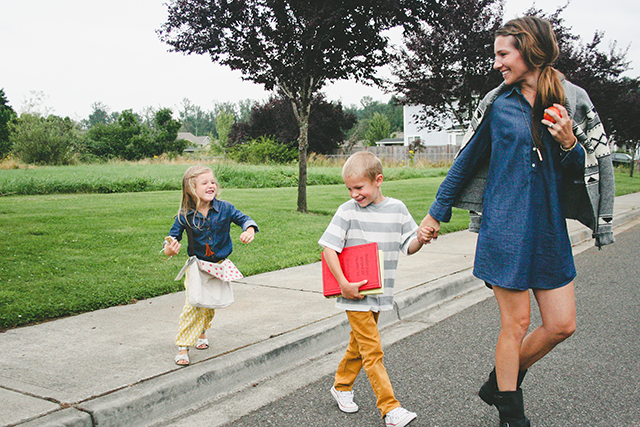 //SWEATER: aritzia (& it's on SALE!), DRESS: j. crew (similar H&M, old navy), BOOTS: zara (similar)//
however, my insecurities got the best of me (an epiphany that i'm not a fashion expert…duh. so silly) and i never hit published.
even though the post never came together, i've worn that sweater almost weekly for school drop offs – either layered over a cute ensemble, my workout clothes or the t-shirt i slept in the night before (shhhh… no one even knows… at least i tell myself that, ha!) and it only seems right to give it a shout out.
as well as share a few additional sweaters on my wish list.
1 j. crew / 2 zara / 3 old navy / 4 madewell / 5 spool 72 / 6 forever21 / 7 boden
what's not to love about a cozy sweater? they are fitted yet roomy, easy to layer, requires little accessorizing, and are kid friendly… bring on the sticky fingers! unless of course cashmere is involved.
//whistle NECKLACE, j. crew (similar on etsy!)//
another thing i wear weekly is this whistle necklace (so brilliant).
when i was little my friend's mom would pull up to their house with a car full of groceries, let out a big whistle and all 4 of her kids would run outside to help carry things in. i was so blown away by the whole concept that i filed it away in my brain under, "when i'm a mom…".
unfortunately i whistle like a wimp.
so when i saw the necklace i had to have it.
what about you… is there anything in your closet that you find yourself wearing all the time?!
HAPPY FRIDAY!!
mwah!
rae