Yesterday, Poppy and I spent the bulk of the day watching Oz play baseball while Johan had the other two at Espen's games (where there are lots of other siblings to play with!). Our day included a couple hours of driving which gave Poppy a chance to nap and me a chance to catch up with Ozzie which is rare these days now that he is driving. A big win, win! On the way home we stopped at a favorite outdoor spot in Gig Harbor, JW @ the boatyard, for dinner. It was such a great day but our dinner out got me thinking about two things I wanted to share and also chat with you guys about:
1. What are we going to eat this week? (simple meal plan below) and 2. How can I encourage (instead of nag) good table manners during the next few months when meals are eaten picnic style, with friends, or out and about?
With the 4th happening tomorrow and our home looking like a complete disaster at the moment, I'm keeping things super simple this week. Here's what we'll be eating:
MONDAY | medeteranian orzo pasta salad (add chicken and it's a complete meal!!!)
TUESDAY | 4th of July grub!
WEDNESDAY | leftovers or takeout
THURSDAY | Cold sesame chicken and noodle salad
FRIDAY | caprese grilled cheese sandwiches and a salad
SATURDAY | salmon tacos
SUNDAY | salmon corn chowder with leftovers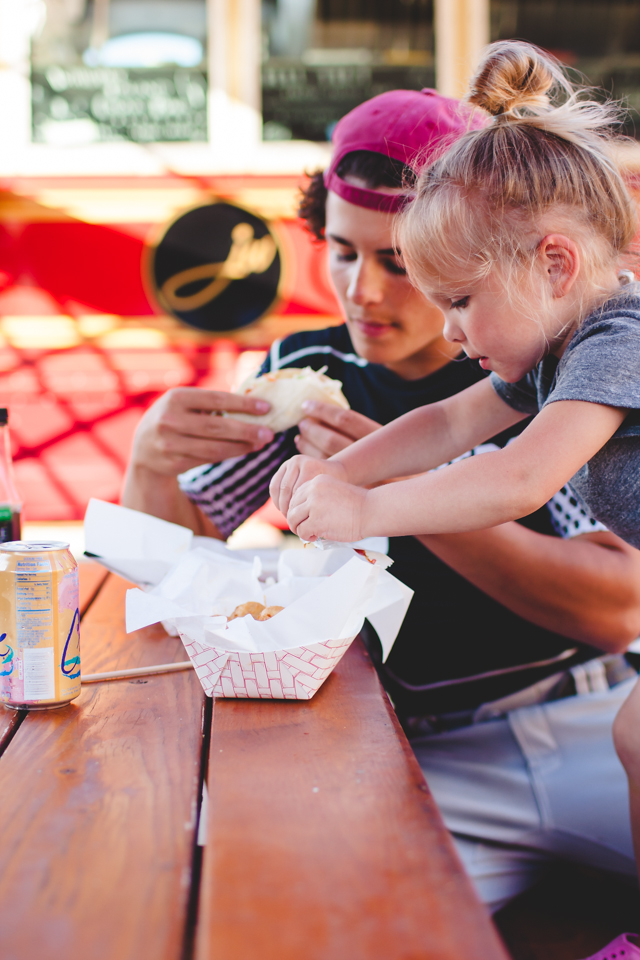 Poppy insisted on squeezing out her own ketchup packets, ha! By the time she was done, Oz was almost finished with his tacos :)
Good job Pop!
Aren't they cute together? Best buds. Even with the huge age gap. But snuggling at the dinner table at home isn't really allowed… hence my dilemma!
A few of the things we are usually consistent about even when eating away from our own kitchen table is saying a prayer, sharing our highs and a low from the day, and clearing our spots (if that's an option).
If you guys haven't heard of highs and lows (or happy and crappy for mature audiences), Oh Joy wrote about it here. We've been doing it for years and it's easily a highlight of my day!
How do you guys encourage good table manners, especially during the summer months when routines look a little different? Do you have any mealtime games or traditions? PLEASE share in the comments.
Have a very happy and safe 4th of July holiday you guys!!!
xo, Rae
SaveSave
SaveSave
SaveSave
SaveSave