They're bite sized, gooey and delicious and we basically keep Starbucks in business ordering them so I figured it was time to whip up a batch at home! And since St. Patrick's Day is a week away I ordered these food safe markers and let the kids have fun drawing shamrock and rainbow inspired doodles on the outside. More details below!
Aren't they cute? We used this recipe (yum!) and these markers and sprinkles. Making them takes about 4 steps with time to cool and harden in between. It's almost a full day process but luckily there isn't much hands on time or dirty dishes required.
I wasn't sure what to expect (even after reading the reviews) but was impressed with how well the markers worked… and how easy it was for the kids to use them!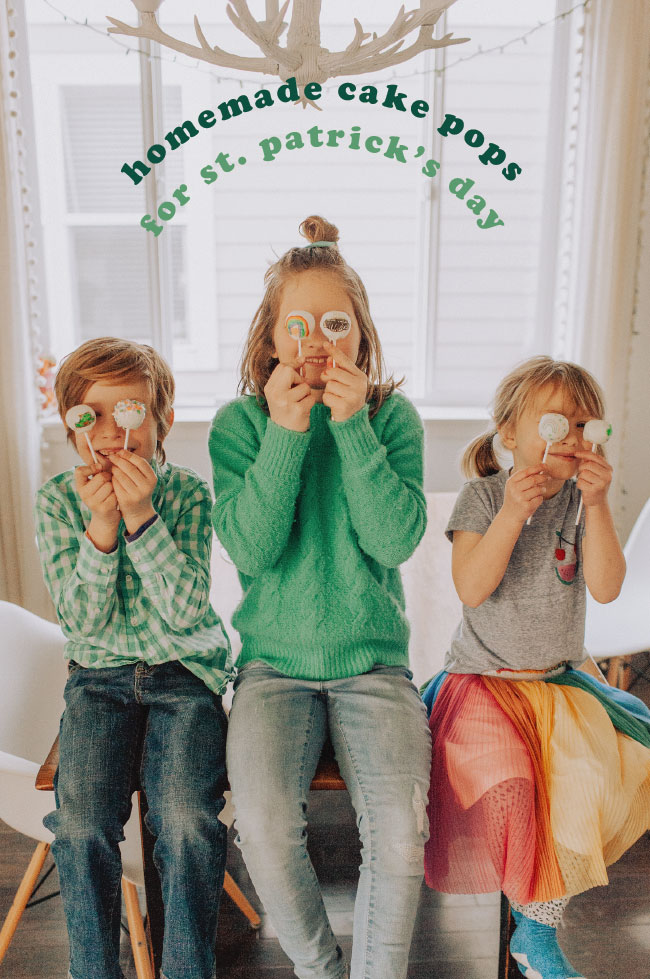 St. Patrick's Day isn't on a school day this year and we're not much of a corned beef and cabbage type fam so these tiny treats seemed like the perfect way to celebrate but they could be decorated for just about anything. Oh and I also found a fun and easy shamrock shaped dinner idea too… shared in this weeks meal plan HERE!
How do you celebrate St. Paddy's Day!?
xo, Rae