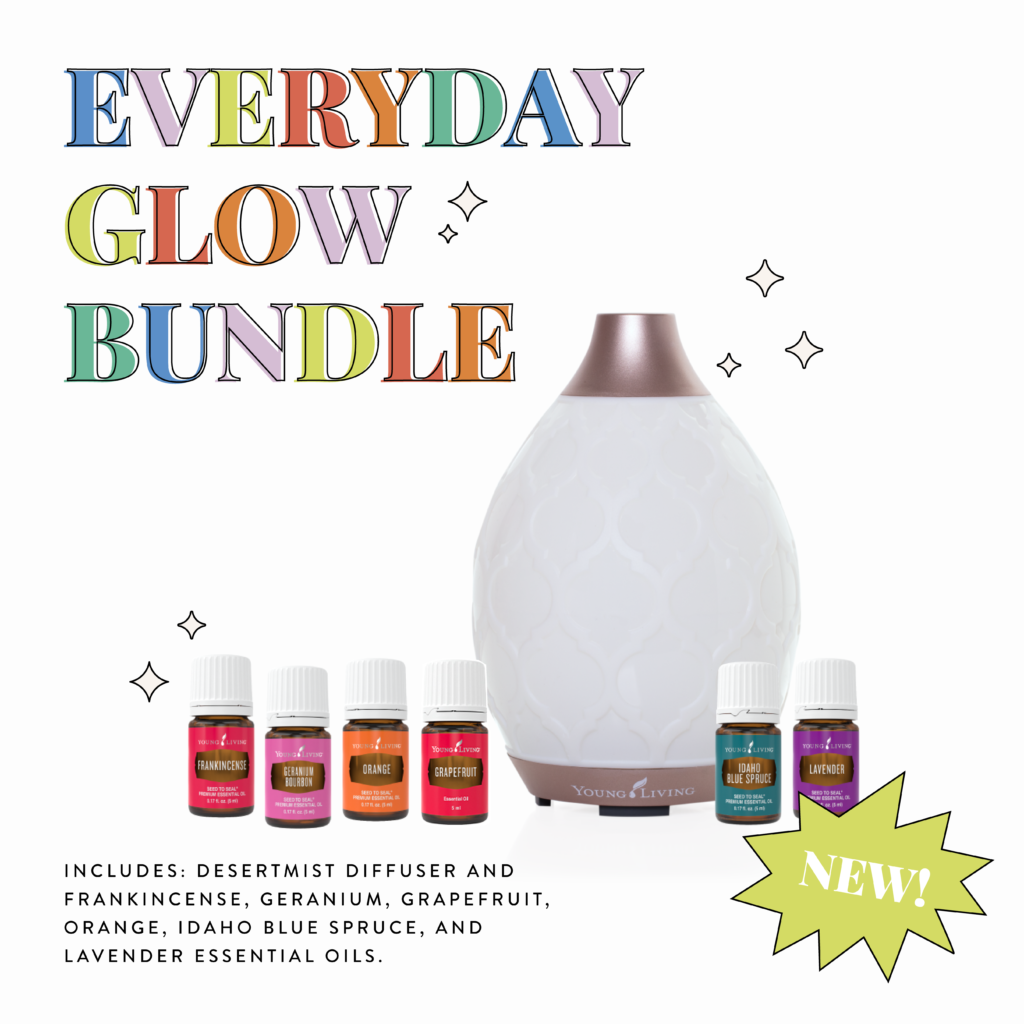 Some really good sales are happening over at young living, and I've added them all to a bundle to make it easier for you to shop and get the best bang for your buck!
My personal fave is the EVERYDAY GLOW BUNDLE for $125 which, considering how much you get and how good the oils are, is a total steal. Just the frankincense alone is normally $70, and Idaho Blue Spruce is $40! (Discount shows up in your cart!)
This bundle is also a great way to transition into spring and set yourself up for success!
HERE'S WHAT YOU CAN MAKE WITH THE EVERYDAY GLOW BUNDLE:
glow serum: geranium bourbon, lavender, frankincense
anthropology blend (capri blue volcano): geranium, orange, grapefruit, idaho blue spruce
sleep support (diffuse or roll): Idaho blue spruce, lavender, orange, frankincense (any combo of the 4)
emotional support (diffuse or roll): geranium, grapefruit, idaho blue spruce, orange, lavender, frankincense
ORDER THE GLOW BUNDLE BEFORE SALE ENDS (EOD 2/28) AND I'LL SEND YOU A PACKET OF THIEVES, A SPRAY BOTTLE WITH A PRETTY THIEVES LABEL, AND A DROPPER BOTTLE WITH A GLOW SERUM LABEL!*
*See pic for reference, but labels will vary.
And if you want to add more to your bundle, some of our favorite oils are 20% off! (Discounts show up in your cart!)
Stress Away and Vanilla are very similar so if you don't want to purchase all 4, I'd leave one of those out… just don't ask me which one, lol. They're so good! (ORDER HERE!)
Last but not least, the desert mist and dewdrop diffusers are also marked down to $29.95 so if you need an extra in the kids' rooms, playroom, bathroom, office, etc. these are perfect and they work better than anything you would buy at Target. Our desert mist diffuser that I ordered with my starter kit years ago, is still going strong and giving our basement room life with it's magic mist!
Email or comment below if you have any questions!
xo, Rae
the fine print: Promotion runs February 23 at 9 a.m., MT, through February 28 at 11:59 p.m., MT. There is no order limit. Reward points cannot be used to redeem the Everyday Glow Bundle or sale items. Complimentary oils are not included with the discounted diffusers. Diffusers are available on both one time orders and subscription orders.