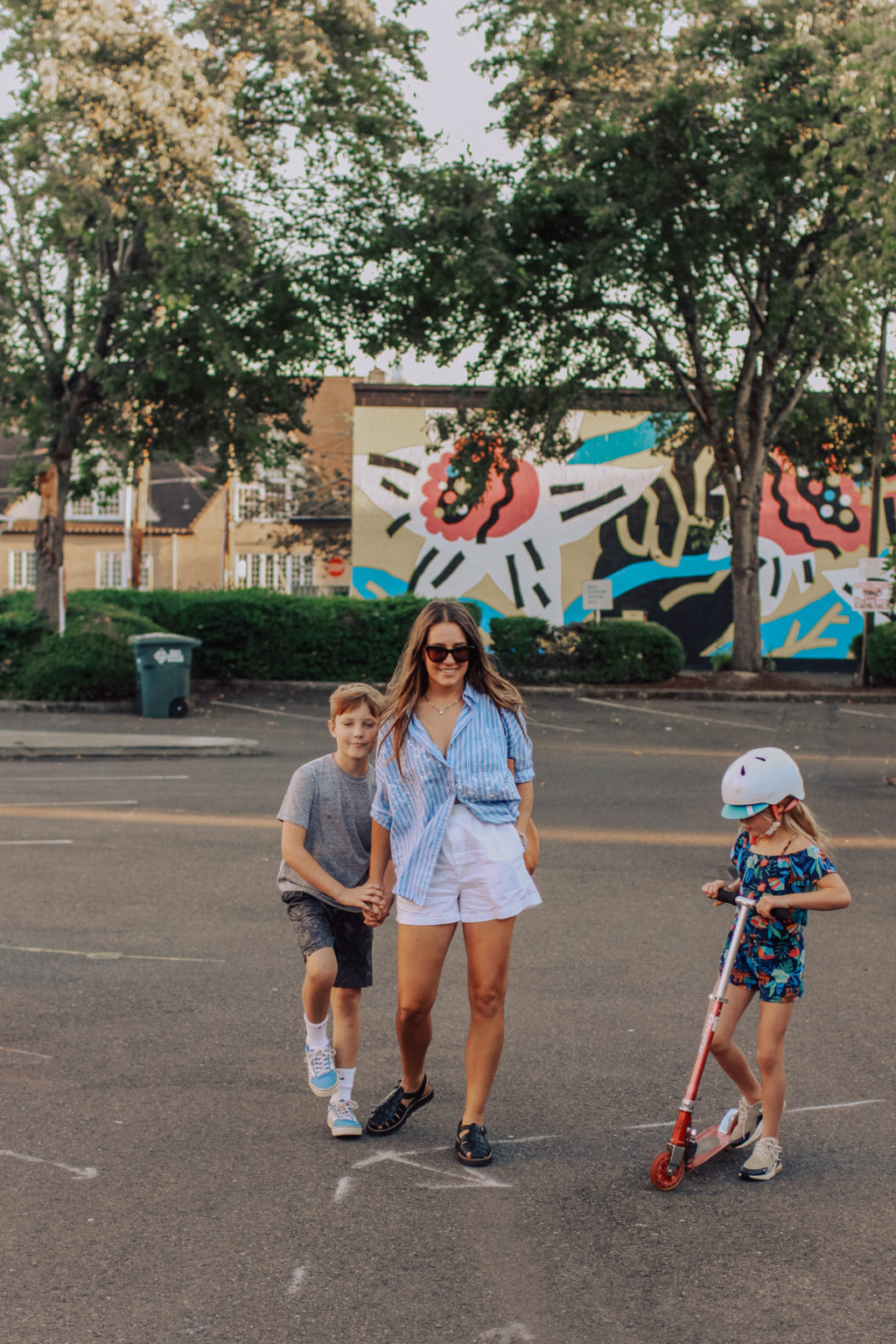 I don't know about you, but last week felt extra long and heavy so we're starting this week off light and easy with a cute outfit and 10 (random) things! Hoping it'll catch on and continue all week!
I could use a new Netflix or Hulu show to watch if you have any suggestions!? We just finished Outerbanks. Ended the series craving some adventure which I think we could all use (get out of our comfort zone!) so highly recommend!
OUTFIT DETAILS (before I forget): Button-down (cute option by same brand + more fall-ish), shorts (seriously the most comfortable – bought 2 pairs, wearing small), fisherman sandals (obsessed), bracelets, necklaces. Oh, and for anyone that has boys that wear athletic shorts year round we love the ones Griffin is wearing and they're on sale!
The kids have been requesting a fall tie dye projects and I can't wait to oblige! I'm thinking we try Halloween inspired ice dying… Should I share the process and results on here?
Most of my Madewell haul order arrives today and I can't wait to do a try on and piece some fall outfits together for you… will share on Instagram and here (hopefully Wednesday) so stay tuned!
Our first official Soccer Saturday was this past Saturday when Tilly's team started league play, and it felt so good!
Espen has his first High School (HOW!?) Football Game at home this weekend and we can't wait to be in the stands cheering the team on! Anyone else prefer watching High School sports over professional sports?
As soon as I'm finished with this post, I plan on throwing this yummy recipe into the slow cooker!
We get to play hooky at the fair this week with the kids and I'm looking forward to it more than usual since we missed last year. Can't wait!
Been feeling a tug to pray more and thinking about starting a modern day prayer chain via a text app where we'd send out one text a week with a topic/thing/group/circumstance to pray about along with a scripture and probably a cute graphic (obvi). Would you sign up? Prayer might seem like such a passive thing, and sometimes can be used that way, but I feel like I get so much more clarity and direction on what to do in certain situations, after I pray. It also has away of shifting my perspective on things (like magic). And lastly, I truly believe that there's something special that happens when moms pray, and I don't want to see it go to waste! Woot!
Johan and I just booked a trip for a weekend in October. Any guesses where?
Asked Johan last Sunday, to snap a few outfit pics and he ended up bringing the camera along on our walk to get pizza and you know I can't just share a couple, lol. That would require way too much decision making!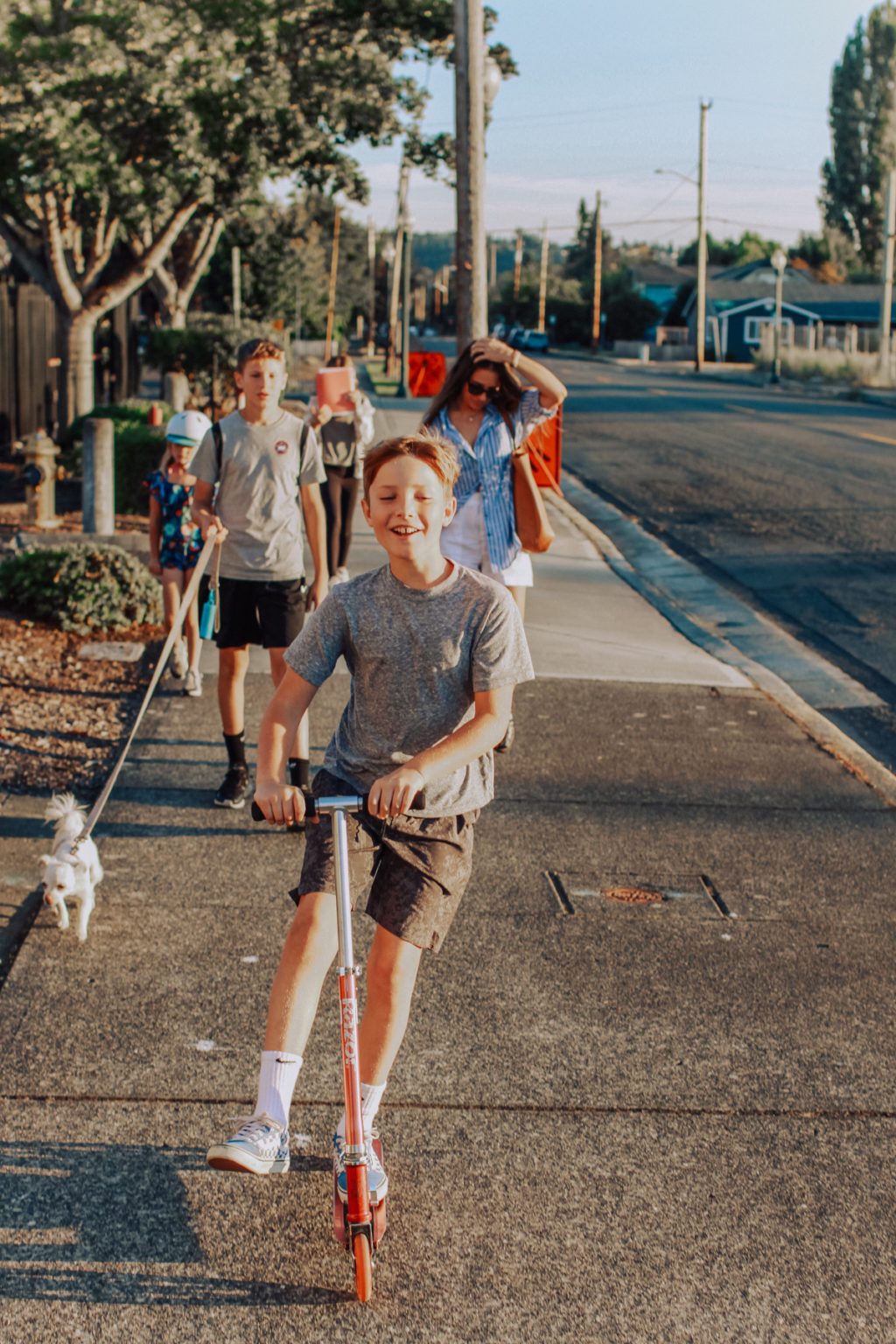 Love Griff in this pic! Small town kid.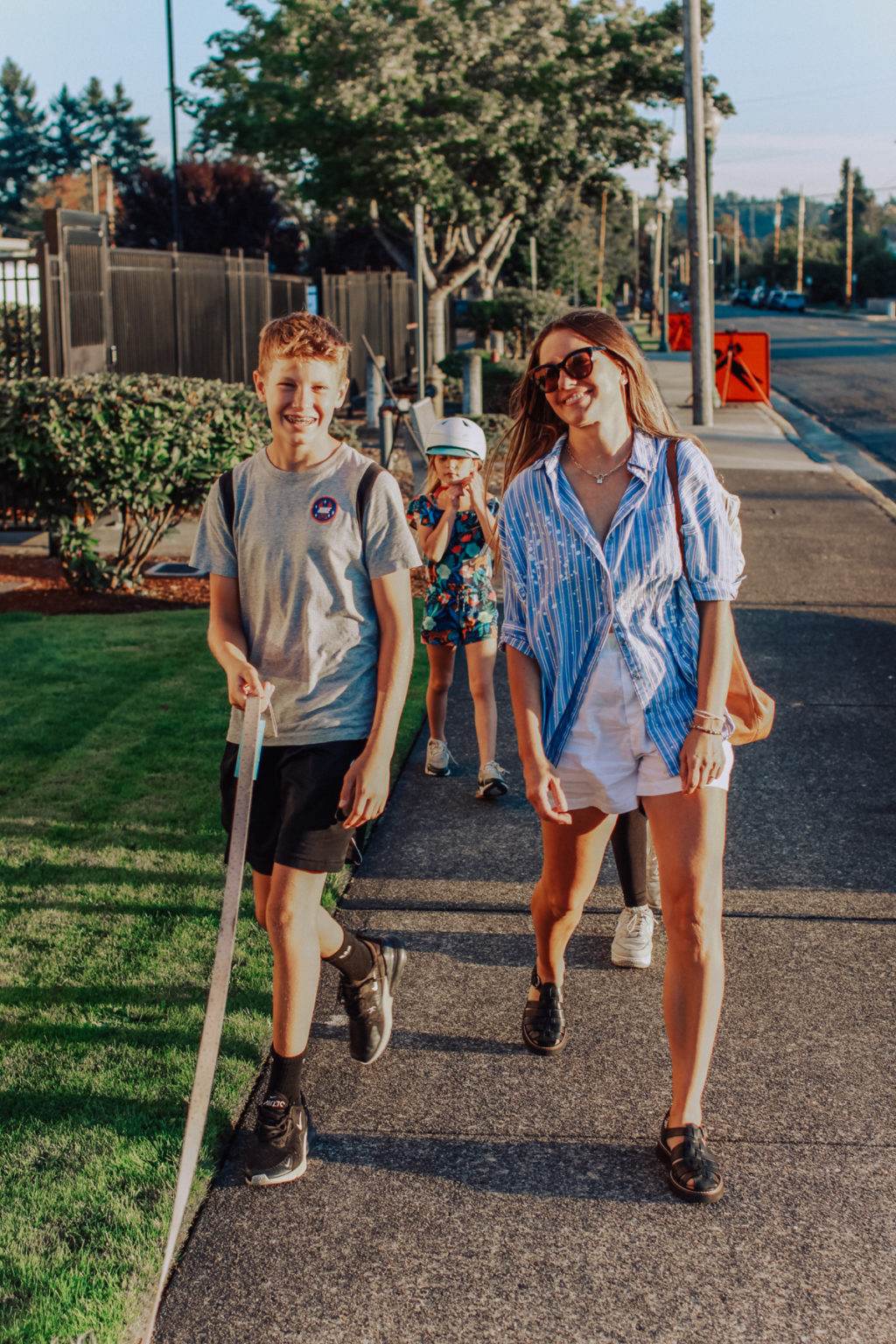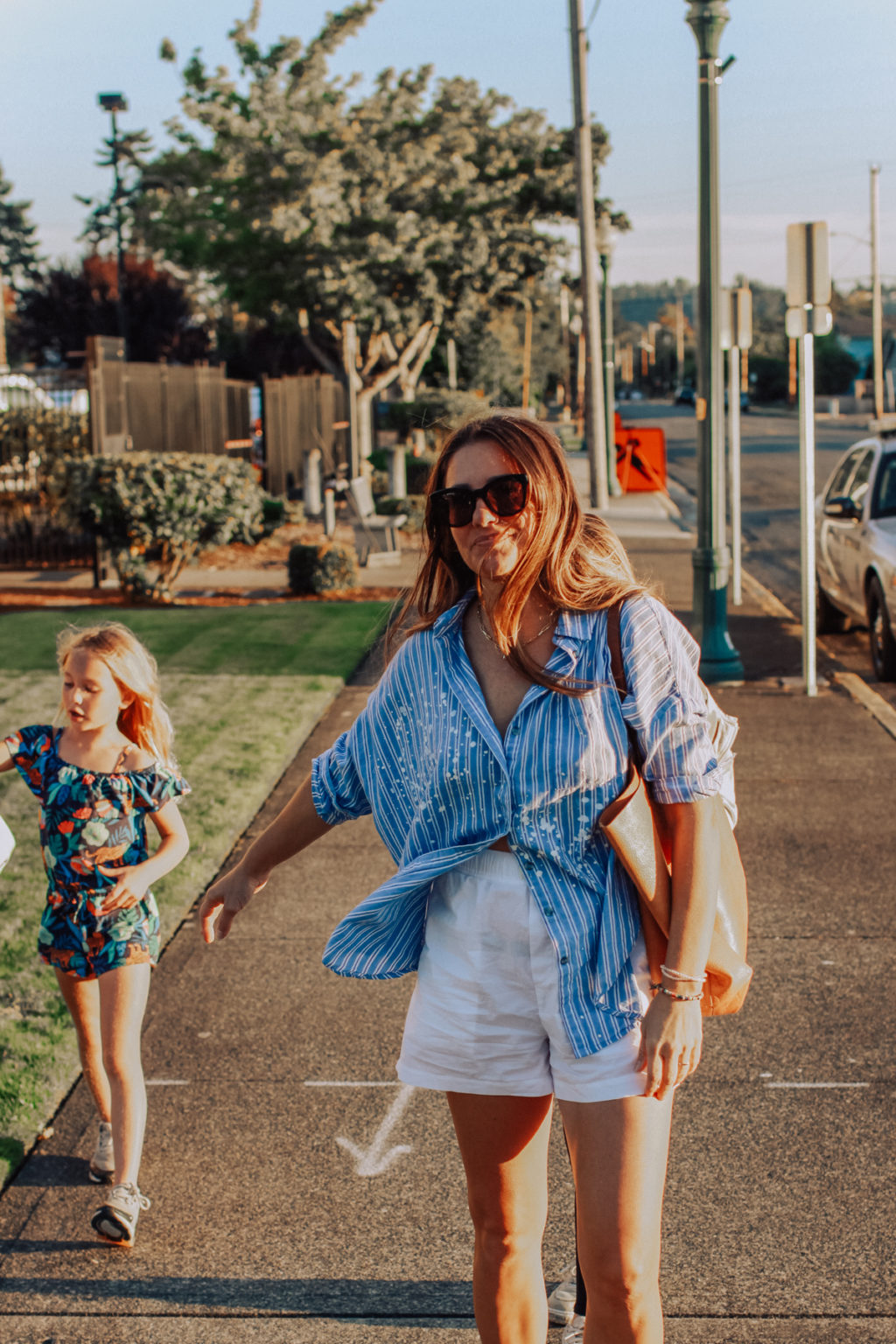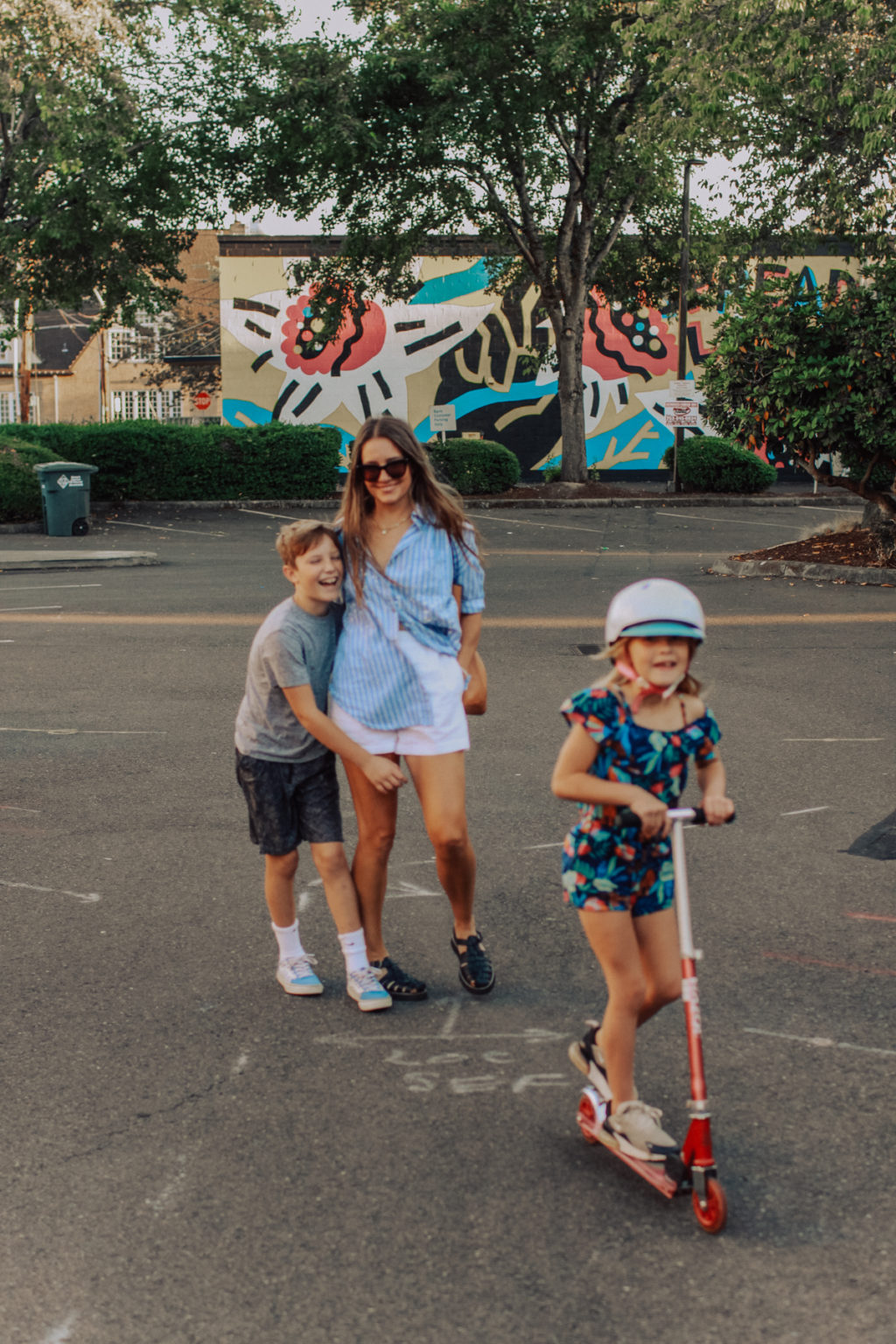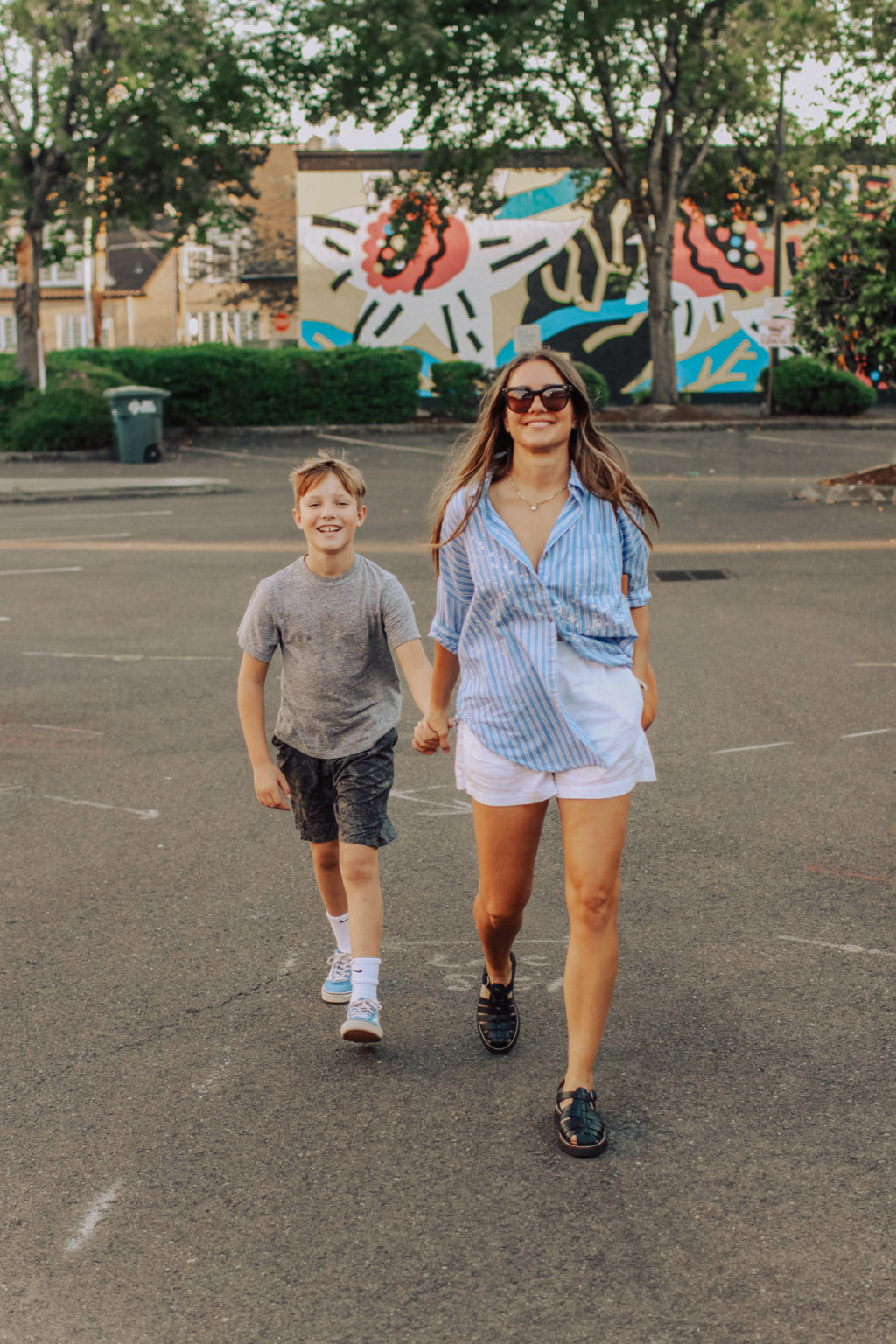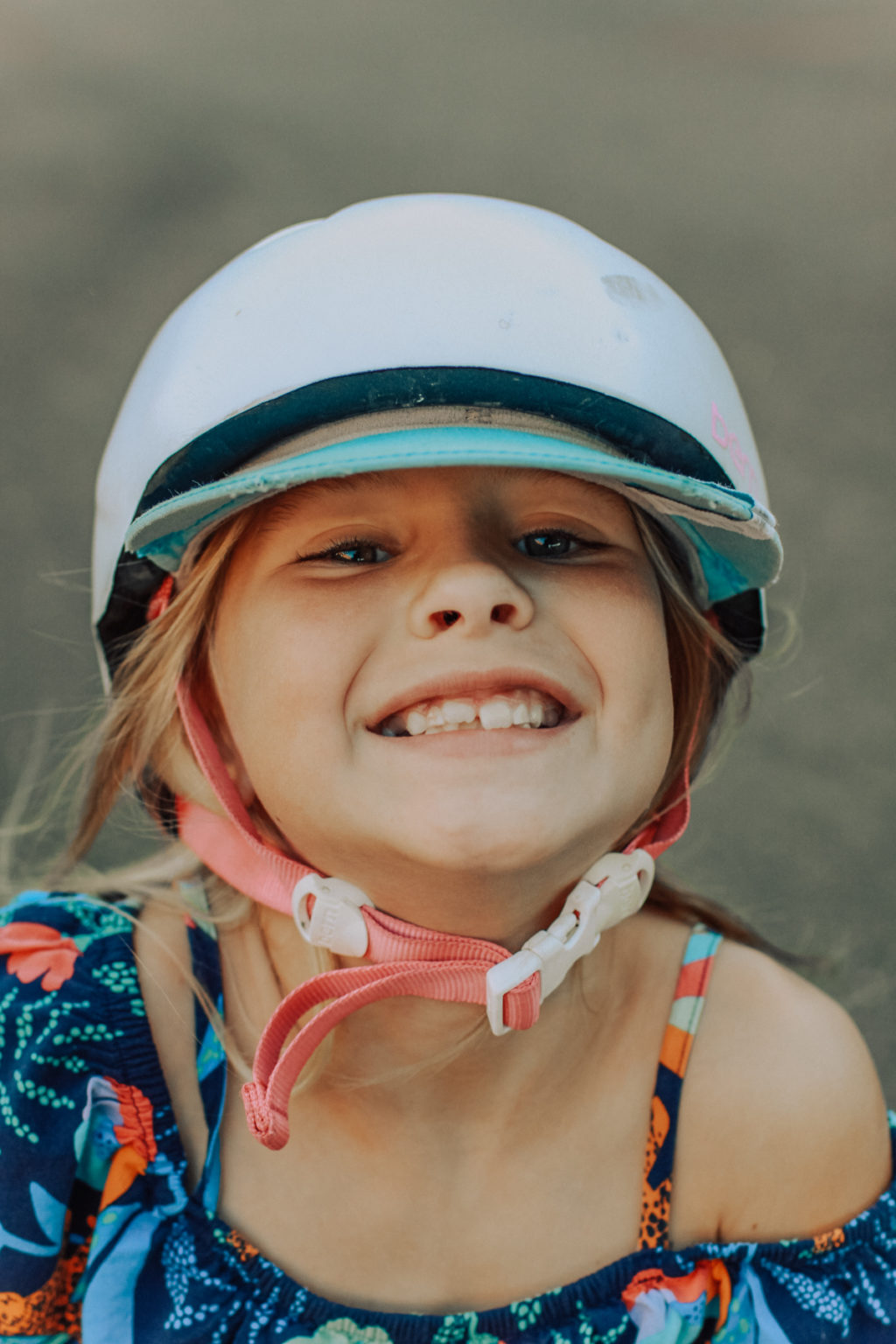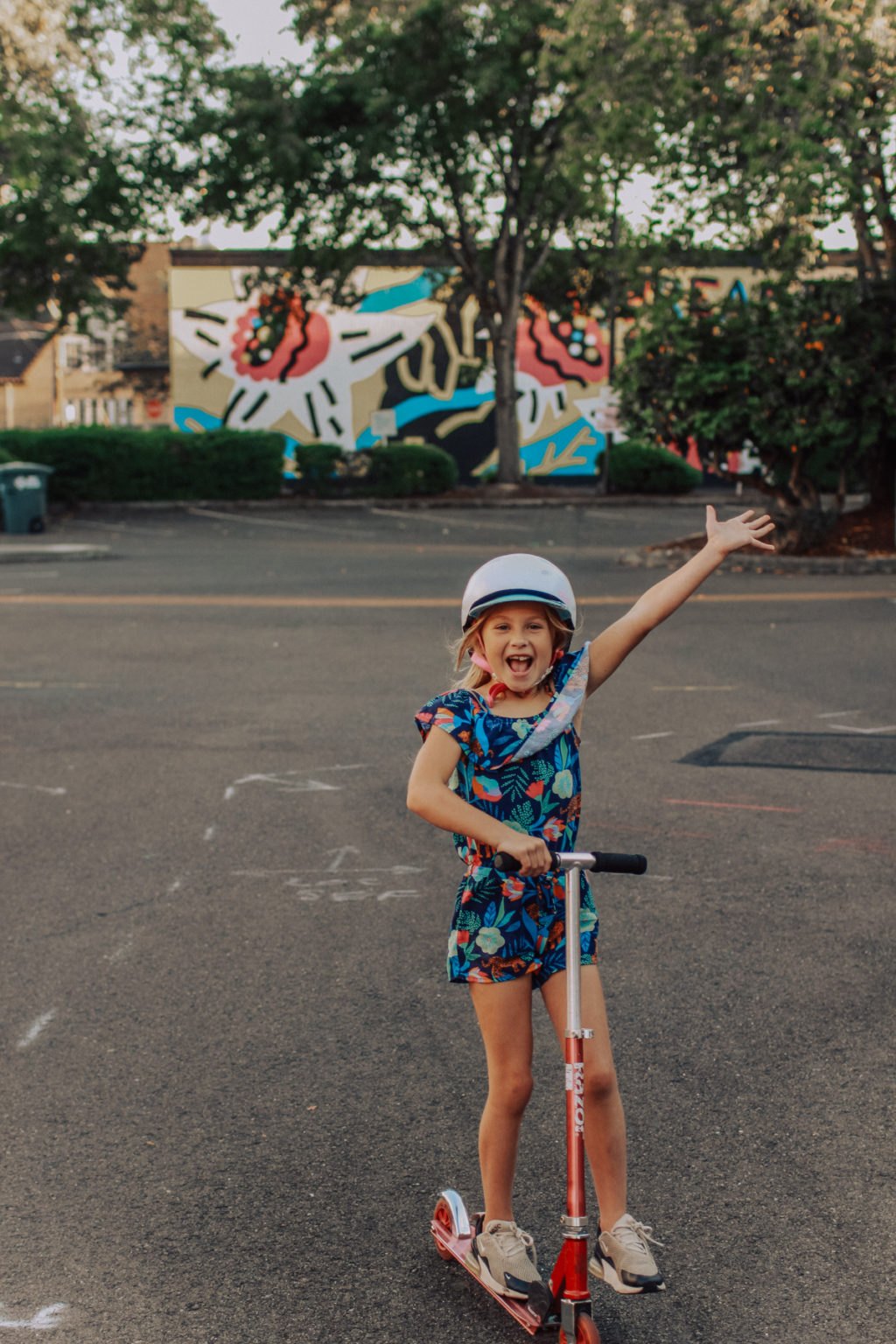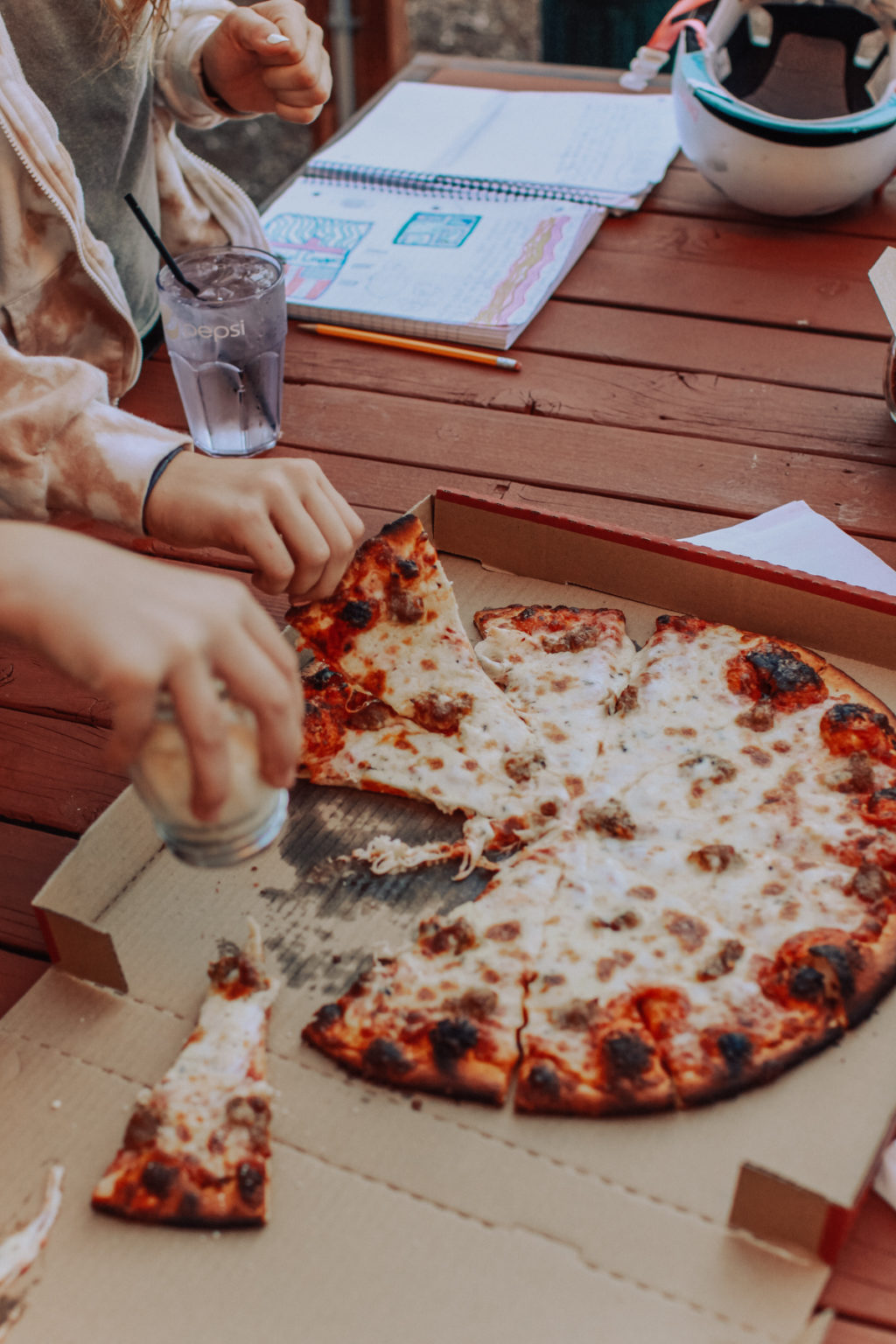 See the spiral laying open next to the pizza? Tilly has started bringing her schoolwork with her everywhere we go which is often a good use of time and I commend her for it, but the stress level that comes with it is off the charts. Girlfriend will rewrite a journal entry style assignment 4 times before turning it in. As a "c's get degrees" type person, that would happily turn in any assignment that was completed, I have zero ability to relate to this and it drives me bonkers (stop stressing, please!). Trying my best to be calm and supportive, but a mom has limits on the amount of time she can spend discussing and proof reading the same assignment that will likely just be graded based on the fact that it was turned in, lol. Feeling like we need a triage system for homework… Send help! Or tips! Or wine!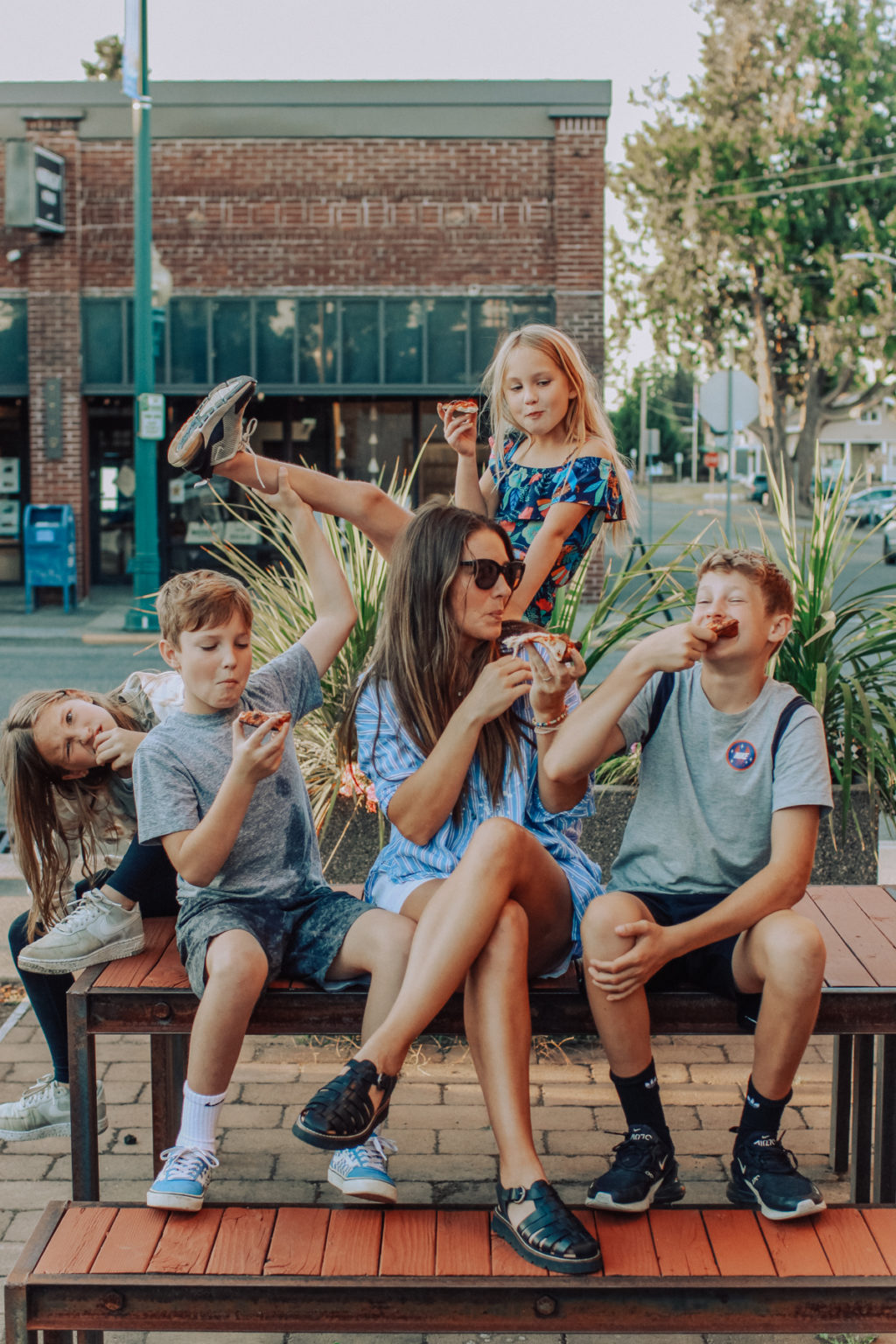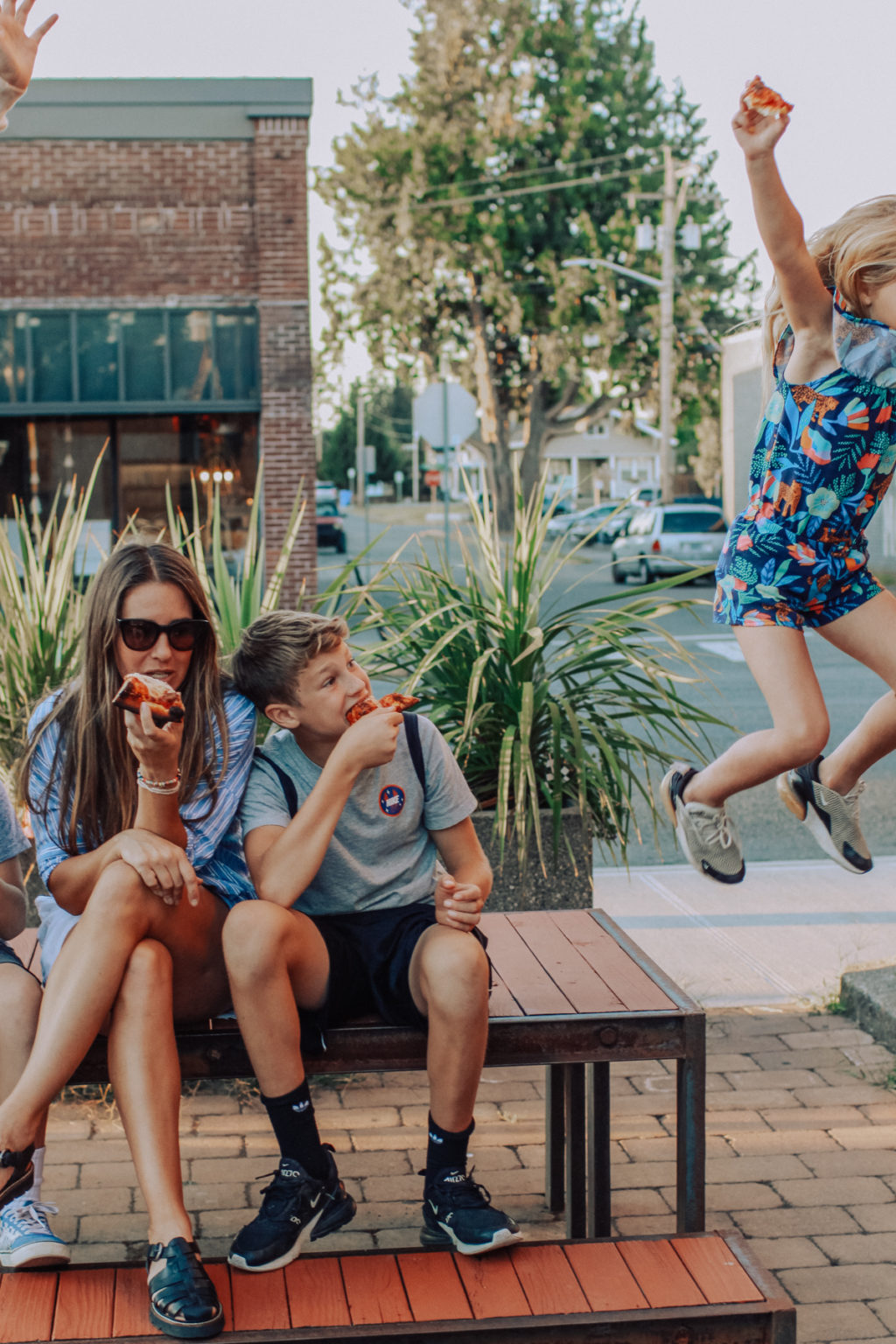 Cheers to a good Monday!
xo, Rae